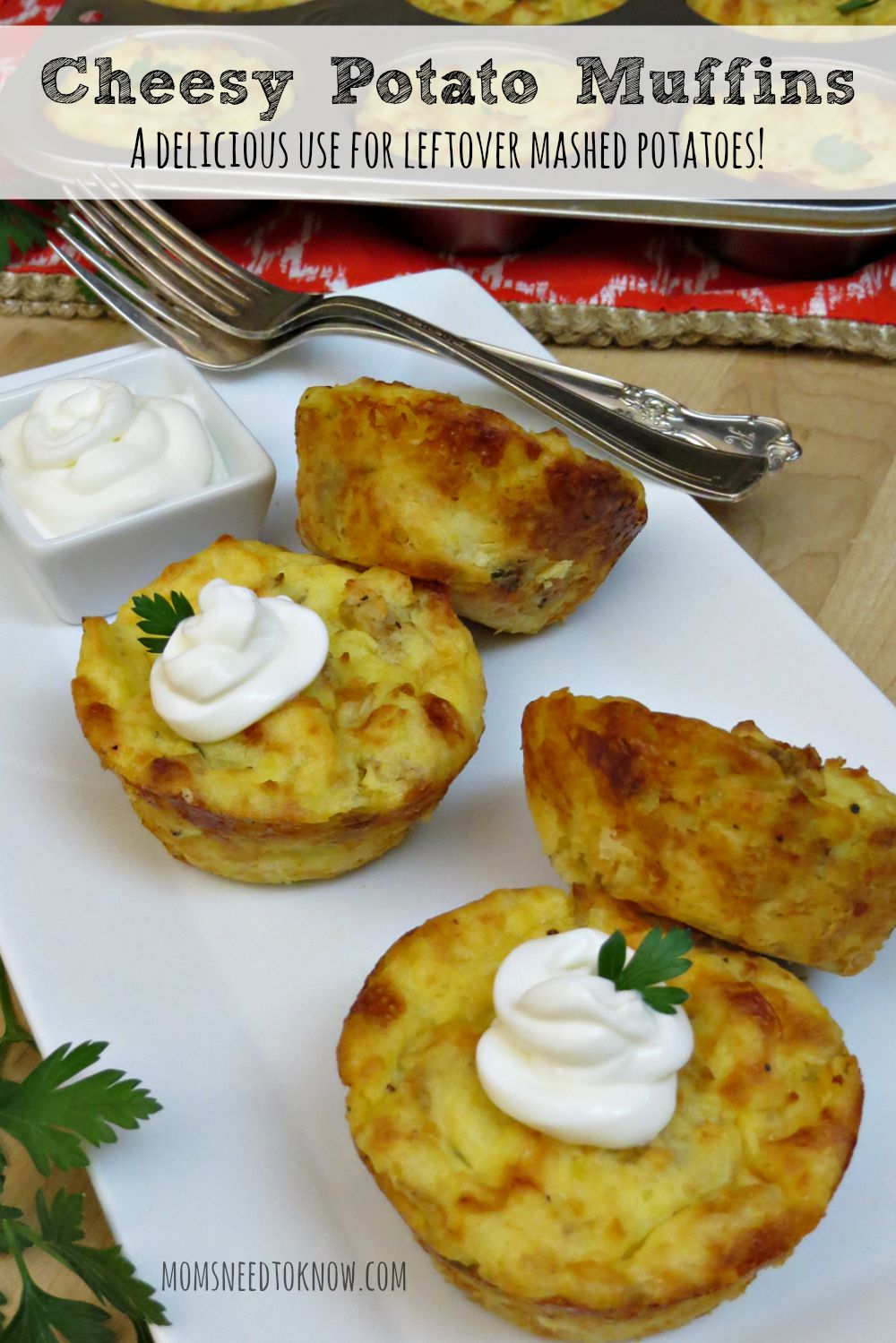 Mashed potatoes are a favorite side dish in our house and I always seem to make too much of them. We will save the leftovers, but they are never as good the next day after being put in the microwave! These cheesy potato muffins are a great way to use up the leftover mashed potatoes and have something different the next day!
If you don't have any leftover mashed potatoes, but still want to make these, you can just use your favorite mashed potatoes recipe (or try my crockpot mashed potatoes!)

A few notes about these cheesy potato muffins:
Since leftover mashed potatoes have already been seasoned, you probably won't need additional salt and pepper for this recipe.
Please keep in mind that the Parmesan is quite salty, so just be aware of that before adding extra.
You can use any kind of cheese you want, but I suggest keeping the Parmesan. It does an awesome job of helping these firm up, especially once they cool.
If you want an extra crispy outside, you can crank the oven up to 500 degrees in the last 5 or 10 minutes of baking.
You can also use whatever kind of herbs you like or none at all.
Sliced green onions would also be delicious and give a nice little pop of crunch and freshness! Add them to the mixture before baking of sprinkle them on top after baking (or both!)
Scroll down for the recipe!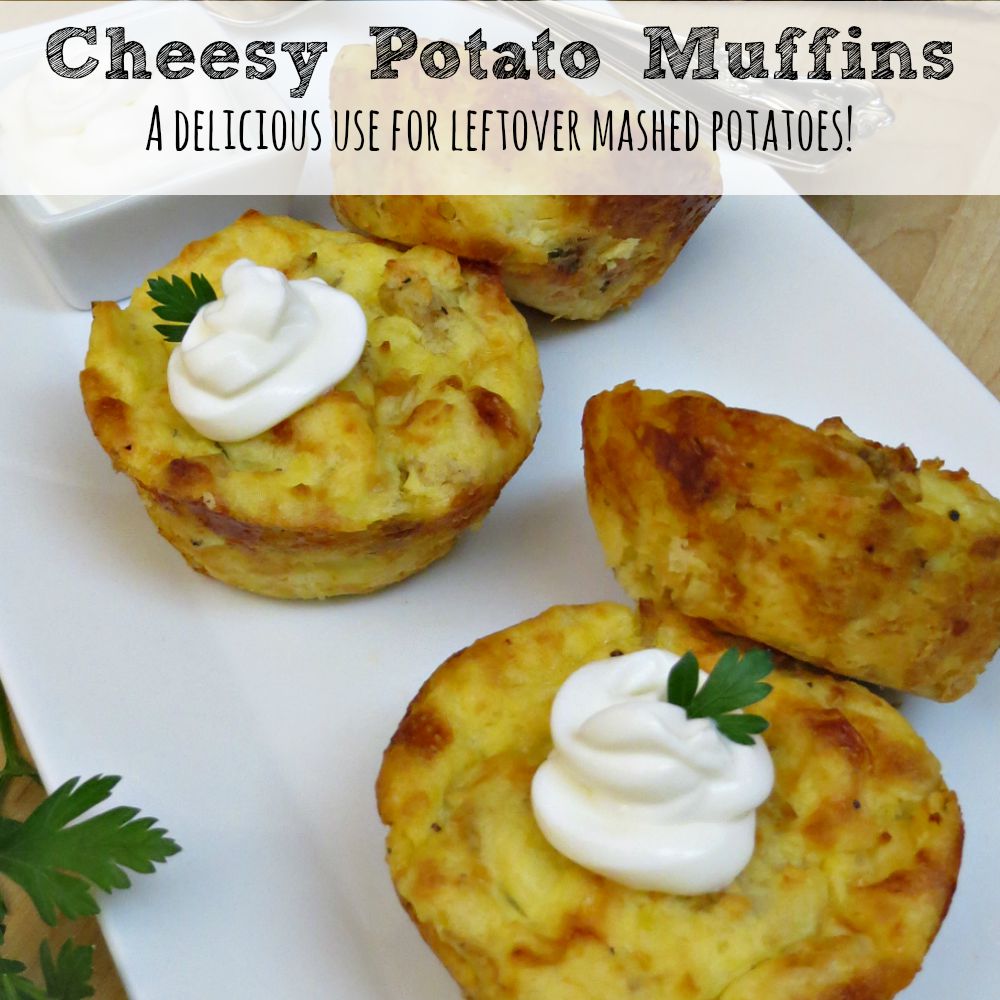 Cheesy Potato Muffins | Use Up Those Leftover Mashed Potatoes!
These cheesy potato muffins are so easy to make, delicious and a great way to use up leftover mashed potatoes!
Print
Pin
Ingredients
3

cups

leftover mashed potatoes

1/2

cup

grated mozzarella cheese

1/2

cup

grated Parmesan cheese

1/4

cup

sour cream

1

large egg

2

tablespoons

fresh Italian parsley

chopped

Salt and pepper to taste
Instructions
Preheat oven to 400 degrees F

Add all of the ingredients except the salt and pepper to a large bowl and mix thoroughly. I used a hand mixer, but you can also do this with spoon or spatula. Just make sure the egg and cheeses are thoroughly incorporated.

Liberally spray a 12-cup muffin pan with non-stick cooking spray.

Fill each cup with exactly 1/3 of the potatoes. I use a 1" scoop to fill mine, and each cup used 3 scoops.

After you've filled the cups, gently tap the muffin pan on the counter to slightly level out and compact the potatoes.

Bake for 25-30 minutes or the edges are darker and the top is golden brown.

Remove from the oven and allow to sit for 10 minutes.

Run a knife around the edges of each cup and use a fork to help you lift them out.

Serve immediately with additional sour green, if desired.