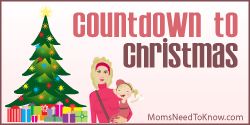 As of today, you have 101 Days Until Christmas
I'll pause while you scream!
Starting September 16, 2011, I will be sharing my tried and true tips for saving money on Christmas and holidays.  Everything from your  gift shopping, your holiday cards, teacher gifts or even Holiday Entertaining....in this economy, we all need to save some money!
So you have a tip to share?  Submit your Holiday Savings Tips and they might be featured in a future post!
** Note:  these tips apply to everyone at this time of year and I mean no disrespect to those who don't celebrate Christmas.  I just thought "Countdown to Christmas" was a catchier title for a series than "Let's Get Ready For Whatever Holiday You May or May Not Celebrate" **