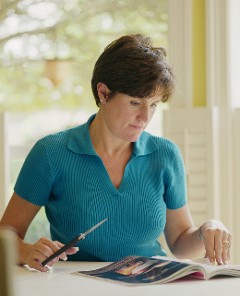 As a reminder, when I list the number of newspapers that I will be buying, I take in to account that I am able to get them at the Dollar Tree for only $1/copy. To find a Dollar Tree near you, click here. Don't have a Dollar Tree? Check out your local dollar store. Many supermarkets even discount the Sunday paper. I also live in an area where all of the stores double up to $.99 (so a $.75 coupon is actually worth $1.50). If your newspapers are more expensive or you live where they don't double coupons, you may not find the inserts of the same value as I do!
The coupons this week aren't that exciting.  A few good ones, but not anything that has me making sure I am at the Dollar Tree when they unlock the doors! 
Click here for a list of the coupons scheduled to be in the inserts this week (please note that the values of coupons tend to vary by region)
Coupons of Note
Butterball Pre-Sliced Deli Lunchmeat:  $.65 combined with a BOGO sale or Triples at Superfresh, this can get me some inexpensive Turkey
Carnation Evaporated Milk:  $.50/2 these go 10 for $10 or cheaper all the time.  I use this for baking all the time and will even mix it with equal parts water when I am making things like pancakes instead of "regular milk". 
Carvel Cake coupons:  we always get a Carvel cake for Valentines Day.  My husband can (and will) eat an entire cake by himself in 3 days (and yet he never seems to gain any weight….grrrrrrrr!)
Cheerios or Chex Mix:  $.50 these go 10 for 10 and 3 for $5 all the time, making them really-cheap-to-free
Chock Full O Nuts:  $.75 I gave up my expensive "put hair on your chest" brand of coffee about 4 months ago.  This coffee is one of the few that I have found that is a good substitute and goes BOGO all the time and will double to $1.50 off
Fiber One Chewy Bars:  $.50 I am in love with the people at Fiber One for managing to make such wonderful products…many with chocolate!  I have seen these as low as 3 for $5, but more often 2 for $4.  They are a part of almost every General Mills Catalina Deal.
Hersheys coupons:  CVS has been running pretty frequent ECB deals on Hershey and these will help with those.  Hold on to the $2/2 coupon for a BOGO deal (and don't forget – chocolate freezes very easily!)
Lysol Coupons:  I am pretty loyal to Lysol and these go BOGO and half-price pretty frequently.  There should be some pretty good sales close to the expiration dates (3/23/09) as stores start promoting Spring Cleaning deals
Pert coupons:  there is a good chance that CVS, Rite Aid or Walgreen's will have a deal that makes it free after ECB/SCR/RR.  This coupons will turn it in to a moneymaker.
Pilgrims Pride:  $.75 I finally found this the other day.  I've seen it at both Target and Walmart.  I have no idea how their chicken nuggets compare with other brands
Pillsbury Coupons:  if you have been using coupons for more than a month or so, you probably have Pillsbury coupons coming out of your ears!  However, the $.35 crescent roll coupon is always a good one if you wait for a 10 for $10 sale.  By the way – you can freeze these by either putting them directly in the freezer (put them in your kitchen freezer for a few hours before you put them in your deep freezer.  They will freeze slower and you will have less of a chance of them popping open) or by opening them up, rolling them in to the crescent shapes and laying them on a cookie sheet to freeze.  Once frozen, just throw them in a Ziploc bag.  This is also great if you typically won't go through an entire tube in 1 meal because you can just grab as many as you need for dinner!
Pop Secret:  $.50/2 wait for a BOGO sale
Post Cereals:  $1/2 there have been some good deals on Post Cereals lately…I have seen get $4 off instantly wyb 4 as well as free milk wyb 4
Ritz, Wheat Thins or Triscuit:  $2/2 almost all the stores have these on sale this week for about $2 (Ritz are a little higher).  If you are an Acme Shopper, you can get 4 boxes, use 2 of these coupons and get free cheese all for only $4 ($6 if you get all Ritz Crackers) after coupons and the deal.
Science Diet coupons:  although I don't pay attention to pet food prices, I do know that I can't remember the last time I saw coupons for this brand
Simply Orange w/Pineapple or Mango:  $.55 these go on sale fairly frequently
Stacy's Pita Chips:  $1.50 I don't see these on sale that often, but these are really delicious and coupons are rare!
Totinos Pizza Rolls Snacks:  $.35 we don't see nearly as many 10 for $10 sales on these as we used to, but they do go 4 for $5 and 3 for $5 frequently
Wanchai Ferry Dinner Kit:  $1  everyone seems to have dropped their price on these by about $1.50.  I haven't tried these yet, but might now that they aren't so expensive!
Advil Coupons:  CVS will probably have a "free after ECB deal" on this between now and the expiration date.  These coupons will turn it in to a small moneymaker
Breakstones Sour Cream:  $.55 stores put this on sale at 3 for $5 all the time, making for $.56 sour cream after doubling
Hillshire Farms Cocktail Links:  $1/2 stores should be having good sales this week and (for the stores that start their sales on Friday) next week in honor of Super Bowl.  These are a little pricey, so I would save it for a BOGO sale
One Touch Blood Glucose Monitoring System:  $20 I don't have diabetes and I always save these for when CVS is offering an ECB deal on them.  Between the rebates that the company offers, the ECB deal and the coupon, it makes for an easy moneymaker of at least $5 (if you don't have diabetes, donate the monitor to a local retirement home or ambulance corp.  I save mine to give to my sister-in-law who works in a hospital)
Pampers Easy Ups:  $2 (deals on Easy Ups are more frequent than deals on regular diapers)
So how many copies of the paper would I buy?
If I were building a stockpile:  4-6
Now that I am in stockpile maintenance mode: 4-6
Why so many?  My children love Wheat Thins and the $2/2 coupon "pays" for the paper all by itself (because i only pay $1 for my newspapers).  The Totinos coupons are a bonus, as are the Chex Mix and especially the Chock Full O Nuts!