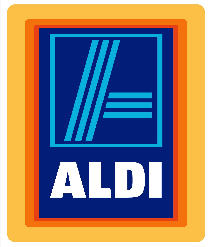 If you are unfamiliar with Aldi, they do not accept coupons nor do they accept credit cards or checks (cash and debit cards only). You will need to bring your own bags (or purchase them for a small fee) as well as a quarter for the cart. You get your quarter back when you return your cart.
I find Aldi to be a great source of inexpensive local produce and everyday low prices on dairy items. For example, a bag of baby carrots may be $1.50 at the grocery store, but only $.69 at Aldi. In addition, I like Aldi for the items for which there are often no coupons (or good coupons), or sales (things like pancake syrup, olive oil, etc.).
Find an Aldi near you!