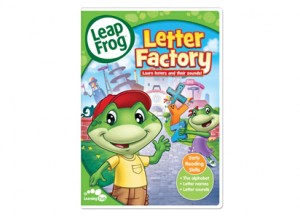 I have to say, it kills me that my children are growing out of so many of these things, because this has been a favorite in your house!
Right now, you can get the LeapFrog Fridge Phonics Magnetic Alphabet Set for just $10 (55% off!)
You can also get the LeapFrog - Letter Factory DVD for just $8.99 (40% off )and it qualifies for the $5 Amazon On Demand credit when you purchase it.
All 3 of my children will still watch the Leapfrog DVDs and I love that they are teaching the children while keeping them entertained!
Thanks Shellie!