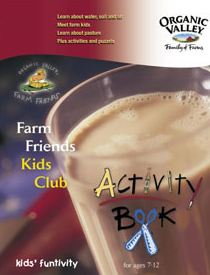 Request a FREE Organic Valley Kids' Activity Flyer and make sure that you check the box that says "Sign me up for Organic Valley Farm Friends".
In addition to the flyer, you will receive a free welcome kit with coupons as well as the e-Rootstock newsletter with recipes, organic news, farmer stories, special offers and more!
Find more coupons in the Coupon Database
Make sure that you grab the rest of the recent hot coupons that I have posted. Problems getting the coupon? Don't forget to read my Why Can't I Find That Coupon? post!
Thanks Mama Cheaps!