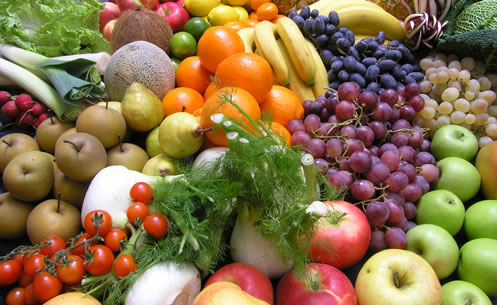 2013 Dirty Dozen and Clean Fifteen
Most people would prefer to buy organic produce but the costs can be crazy! In this economy, most of us need to be selective about our grocery dollars. Why spend more to buy organic. For several years I have relied on the "Dirty Dozen & Clean 15" list put out by the Environmental Working Group. The list gets updated each year based on current trends in farming practices and they recently updated it for 2013!
What are the Dirty Dozen and the Clean Fifteen?
The "Dirty Dozen": if you have to make choices in what organic produce you are going to buy, these are the ones that you should spend the extra money to buy organic as they are the ones with the highest amount of pesticides.
The "Clean Fifteen": these are the ones that have the lowest level of pesticides. You are generally fine buying the "regular version" of these items!
This year, there are 2 "bonus items" on the Dirty Dozen. Per the EWG:
For the second year, we have expanded the Dirty Dozen™ with a Plus category to highlight two crops – domestically-grown summer squash and leafy greens, specifically kale and collards. These crops did not meet traditional Dirty Dozen™ criteria but were commonly contaminated with pesticides exceptionally toxic to the nervous system.
So without further ado, here is the 2013 lists.
:: 2013 Dirty Dozen
Apples
Celery
Cherry Tomatoes
Cucumbers
Grapes
Hot Peppers
Nectarines - Imported
Peaches
Potatoes
Spinach
Strawberries
Sweet Bell Peppers
PLUS
Summer Squash
Kale/Collard Greens
:: 2013 Clean Fifteen
Asparagus
Avocadoes
Cabbage
Cantaloupe
Sweet Corn
Eggplant
Grapefruit
Kiwi
Mangoes
Mushrooms
Onions
Papayas
Pineapples
Sweet Peas - Frozen
Sweet Potatoes
Do you buy organic produce? Will these lists change your buying habits?
Looking for more Extreme Couponing tips? Make sure that you check out all the posts in my Coupon 101 and Coupon Ethics sections!