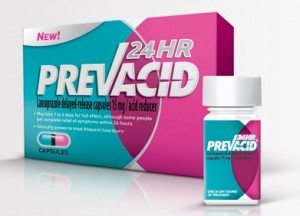 Prevacid has released 2 new coupons and, according to the website, they will allow you to print 2 each month!
Save $6 on Prevacid 14 or 28-count
Save $10 on Prevacid 42-coupon
(most of you won't be able to use these at your local grocery stores, as so many seem to have a maximum $5 limit on IPs, but you might be able to score some good deals at Target, Walmart, Rite Aid, CVS or Walgreens!)
Don't forget that there is still a $4/1 Prevacid coupon available!
Make sure that you grab the rest of the recent hot coupons that I have posted. Problems getting the coupon? Don't forget to read my Why Can't I Find That Coupon? post!