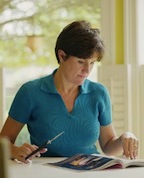 As a reminder, the value of the coupons that you find in your newspaper may vary from the value in the provided link! In addition, all of the stores in my area double coupons up to $.99 (so a $.75 coupon has a value of $1.50). If the stores in your area don't double or your paper is more expensive, you may not find the coupons as valuable as I do!
Check out Sunday Coupon Preview for the complete listing of coupons. There should be 3 inserts this week: a SmartSource, a Redplum and a Proctor & Gamble insert.
Don't understand the terms or abbreviations that I use? Be sure to read my Coupon Lingo post!
Coupons of Note
:: SmartSource Coupons
Aleve $3/1 pm product 20ct+: priced at $4.99 at most stores, making this a nice coupon!
Hershey's $1.50/2: we are starting to see plenty of deals on Halloween candy
:: RedPlum Coupons
Advil $3/1 congestion relief, allergy & congestion relief, cold & sinus or allergy sinus product: priced at about $4.99 at most stores, making this a nice coupon!
SuperPretzel $1/1 soft pretzel product: you can usually find this on sale for $2 or less
TRESemme $5/2 product: always a nice coupons that can make for some good deals!
:: Proctor & Gamble Coupons
Meta $2/1 product: these are new bars made by Metamucil and we are already seeing some good deals at the stores on them
Pantene $5/3 products: a nice high-value coupon
Tide/Downy/Bounce $5/3 tide detergent: A higher-value coupon than normal but use it quick – it expires in just 2 weeks!
So how many copies of the paper would I buy?
If I were building a stockpile: 2 – 4
Now that I am in stockpile-maintenance mode: 2
It's not a bad week for coupons!
Don't forget to check out the rest of the 2014 Coupon Insert Schedule