What would you do with a Macy's Gift Card? I live in jeans and crops in the spring (one of the benefits of working from home), so for me, I would use a Macy's Gift card to pick up a new pair of boyfriend jeans!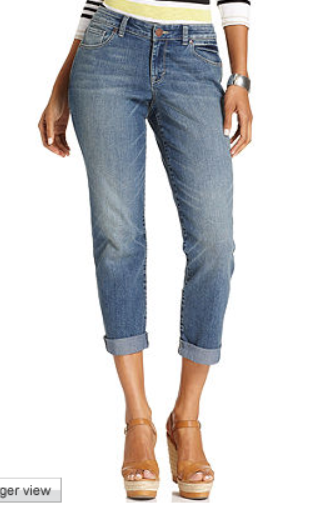 Now that winter seems to be over (or at least, the snow is), it is time to start thinking about Spring Fashion and Macy's is kicking it off by giving away $10,000 in free gift cards TODAY only!
Macy's has teamed up with Savings.com and, starting at 9:00 AM PST through 4:00 PM PST (12:00 PM to 7:00 PM EST) you can enter to win one of 300 Macy's Gift Cards at Savings.com today only (March 24, 2014)!
They are giving away:
100 $50.00 gift cards
200 $25.00 gift cards
So head on over to Savings.com starting at 9:00am PST (12:00pm EST) and enter to win! The giveaway ends at 4:00pm PST (7:00pm EST) TODAY March 24, 2014, so don't wait to enter!
Once the entry period closes, the 300 winners will be selected on the day of the promotion AT RANDOM by Savings.com from all the email submissions.  Savings.com will ONLY use email submissions to notifiy the winners and send them their gift card code.
Disclosure: This post is sponsored by Savings.com