Most people don't think that you need a dip for Doritos - until they try this one! So good you will never eat Doritos without it again!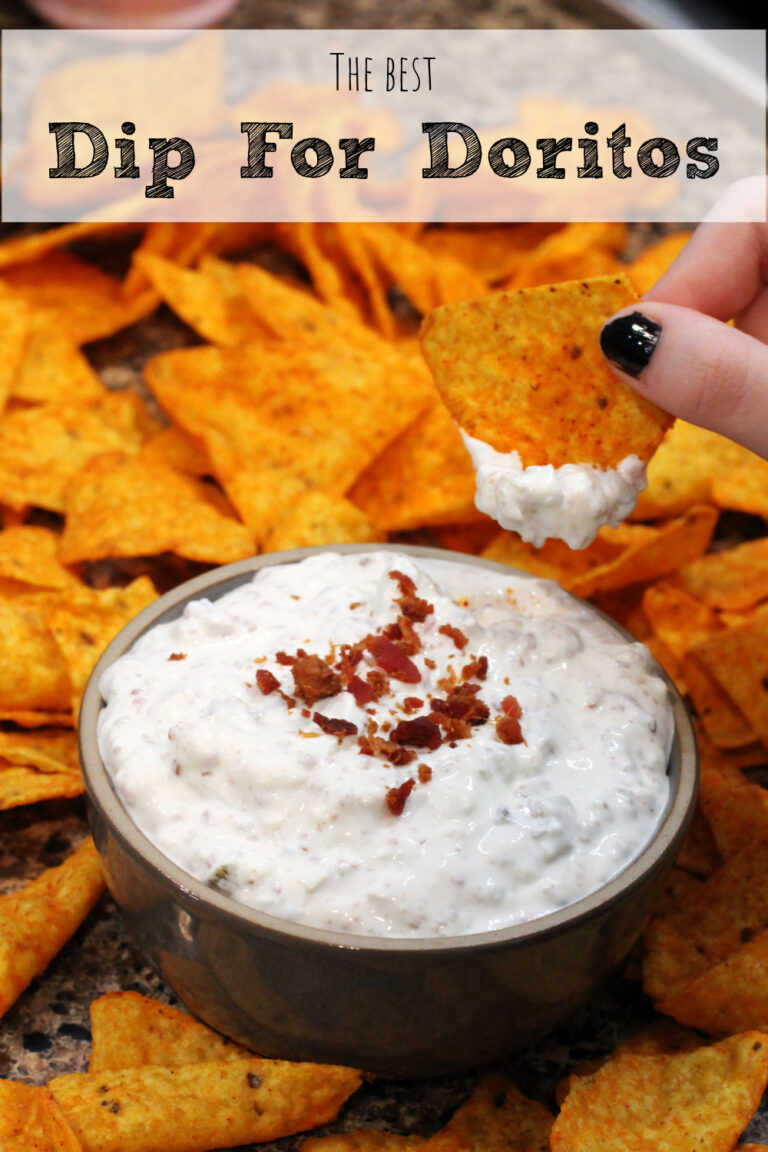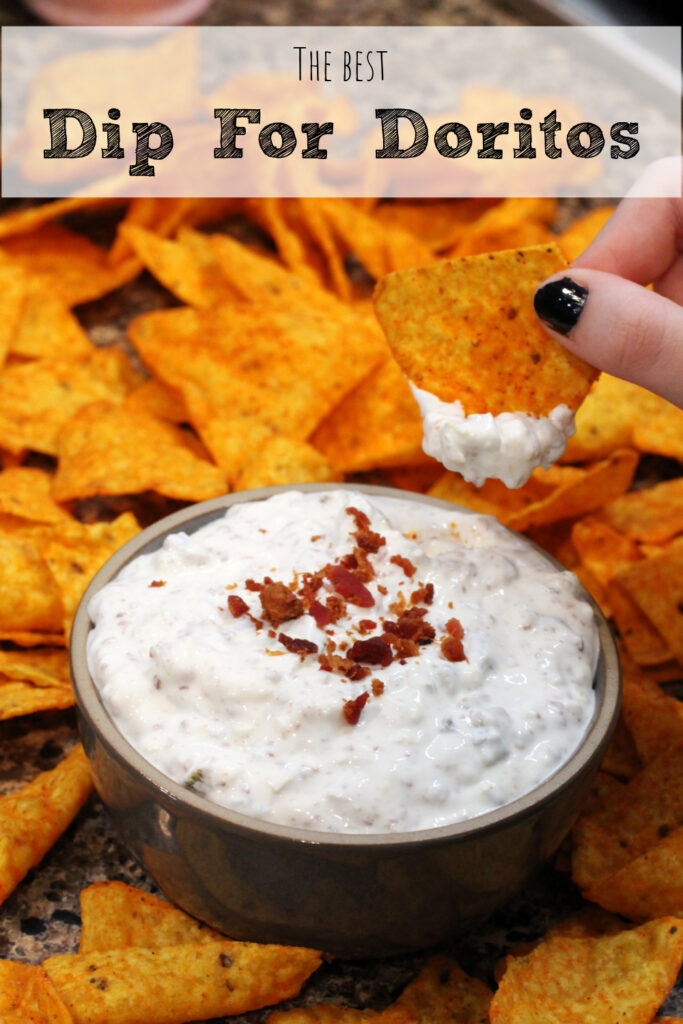 Ok - I know what you are thinking - Doritos are fine all on their own. Who needs a dip for Doritos recipe? I used to think that way too! Then a new family moved on to our street with a son the same age as our oldest and we quickly became friends. Many LATE nights of hanging out while the kids played, playing cards together and drinking copious amounts of "adult beverages".
I don't even remember the first time that Karen introduced me to this dip. We seemed to live at each other's homes and one day she put out a bowl of Doritos and a bowl of this dip. After a few minutes, I asked if she had any chips for the dip...because...you know...Doritos DON'T NEED dip! She told me that this was a recipe given to her by a friend who called it the "Gay Divorcee Dip" and that I should really try it. I have Googled "Gay Divorcee Dip" and the only thing that comes up is my post from 2009 about this dip, so I am SURE that there is a fabulous story about how this dip got its name. Just wish I knew it!

Hennyway - if you are looking for a dip for Doritos recipe (or even if you didn't know that Doritos COULD be dipped in anything and still taste good), you HAVE to try this one. I have only tried it with "traditional" Doritos (nacho cheese) as well as Cool Ranch, as those are the only ones that I like. If you find that this dip tastes great with other flavors of Doritos, please let me know!
Scroll down for the recipe!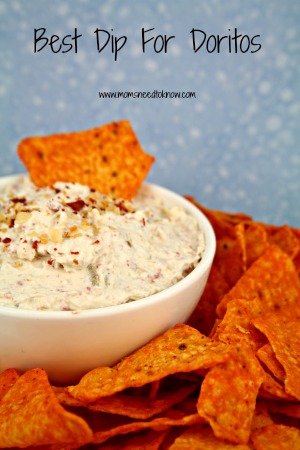 You might want to try these other easy recipes: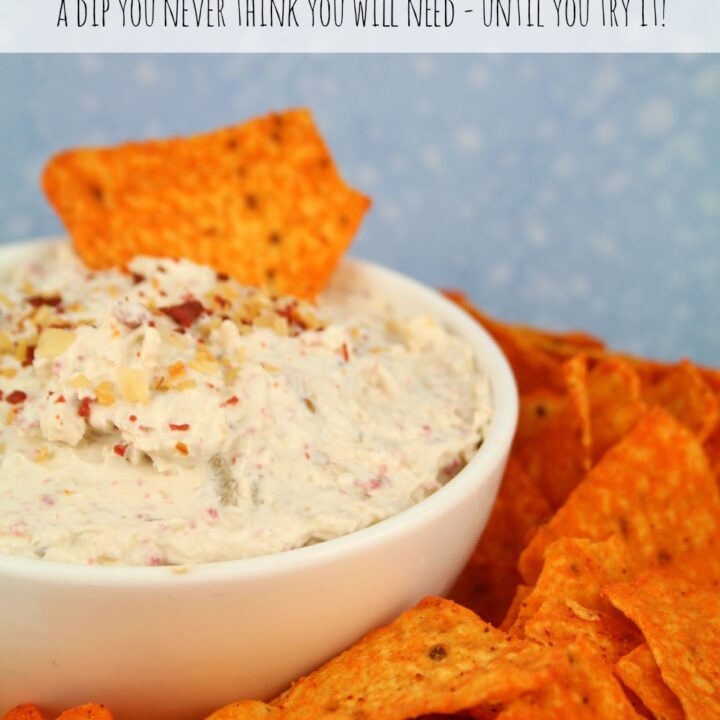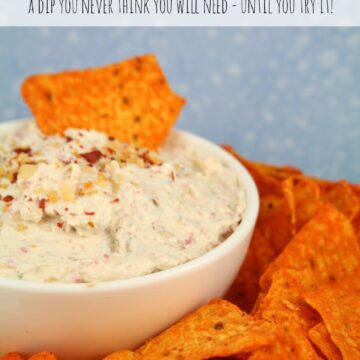 Best Dip For Doritos Recipe
You can try to be healthy and serve this with carrot or celery sticks…but let's face it – it tastes best with Doritos!
Print
Pin
Ingredients
8

oz

cream cheese

softened

8

oz

sour cream

1

can chopped green chiles

4 oz

1/3

cup

Bacon Bits

1/4

tsp

garlic powder

although I use 1/2 tsp…I like garlic!
Instructions
Mix all ingredients together and allow to chill for at least 3 hours for the flavors to blend.

Top with additional bacon bits right before serving

Serve with crackers, chips or raw veggies. (Doritos are best!)