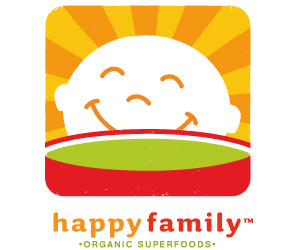 Have you ever had to deal with a picky eater?  I am raising 3 of them and it is enough to make you crazy! I thought that my oldest was a tough one.  When he was a baby, he would eat almost any pureed baby food that I would give him (except spinach) and I loved to pat myself on the back at what a good mom I was getting him to eat so many fruits & veggies. Then he started solids and absolutely REFUSED to eat any of the foods with the exact same flavors that he had been eating for months.
My 2nd child was a little bit easier - but at the age of 10, getting fruits and veggies in to him is still a daily chore!
And then there is my daughter.  The stories that I could tell you about her.....look up the definition of "picky eater" and there is bound to be a picture of her!  If she could, she would live on pizza and applesauce! She would rather go to bed than eat anything new or what she considers "strange" (this includes such oddities as pasta and sauce, chicken breasts, etc).  It's a daily struggle with her and she can be such a drama queen about eating that sometimes I just have to laugh!
The bright side is - no matter how picky of an eater you have, in most cases, it gradually gets better!
Because all 3 of my children are such picky eaters, when I do manage to get them the eat healthy foods, I want it to be the best, the healthiest and organic, whenever possible. The Happy Family products are geared towards that very idea:  "Only the best for your little one"!
No longer just baby food, Happy Family makes products for the entire family.  From their baby foods, to their foods for tots and kids and even grownups, there is something healthy and organic for everyone.  One thing that I have always loved about Happy Family products is that so many of them come in squeeze pouches.  They are just perfect for the mom-on-the-go to throw in her purse for a snack when they are out & about - both for mom and kid.  The squeeze pouches also make it perfect for the little ones to self-feed without making a huge mess! Make sure that you check out the complete Happy Family line of products.  The Happy Squeeze Strawberry-Coco Milk is amazing!
Happy Family has launched their Stories From The Bright Side campaign to take a look at the lighter side is feeding our children. Every mom and dad has had food thrown at them, experienced temper-tantrums, or received flat-out refusal to eat something at some point in their parenting career. This campaign brings some of these moments to life as 8 of these stories are told by 7 mommy and daddy bloggers.  I have followed some of these bloggers for many years and they are great storytellers and these videos are fabulous!
To bring more attention to these stories and the Bright Side, Happy Family is offering you a chance to win $20,000 towards college for your child.  Just head to the Happy Family Facebook page, submit your story and you are entered to win!
What are some of your Stories From The Bright Side from feeding your children?