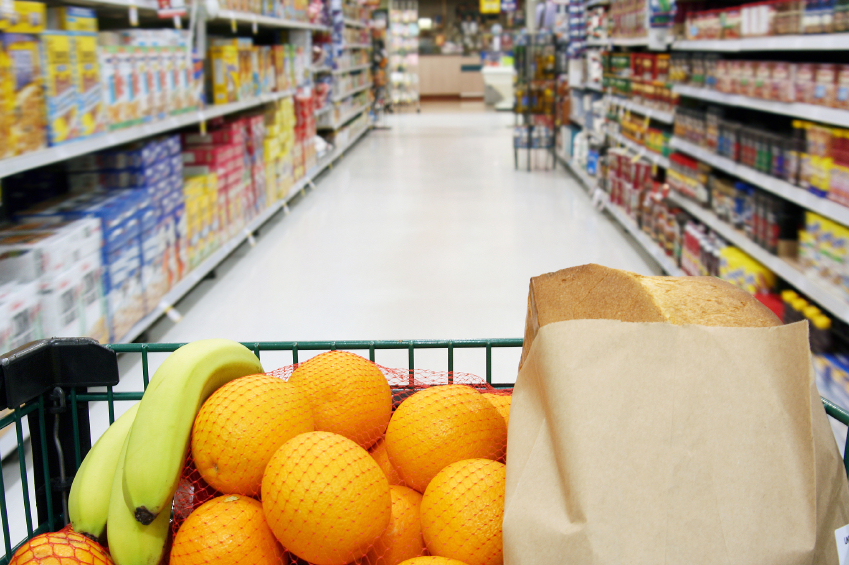 Confused about all the abbreviations used when I list my Drug Store and Grocery Store matchups?.    I throw words around all the time like "Catalina", ECBs and "IPs" and assume that everyone understands what I'm saying. If you are new to using coupons, just trying to figure out the lingo can be discouraging.  I want you to save money and I want it to be as easy as possible!
Welcome to Coupon 101 - Understanding the Lingo!
The inserts:  there are 3/4 different kinds of inserts to be found in your Sunday paper
SS: The SmartSource insert.  Among other things, this is where you find the General Mills coupons, which have been the best deals lately
RP: the RedPlum Insert.  In many areas, the RP & the V are one and the same
V: the Valassis insert.  In many areas, the RP & the V are one and the same
P&G: the Proctor & Gamble insert.  This comes out once a month (typically the 1st Sunday of each month, but P&G follows their own schedule) and is the only place where you can get coupons for Tide, Pantene, Pampers and many other products.
Couponer: I don't care how many times my spell-check flags this word, it has now become the descriptive for those of us who use coupons as if our survival depends on it!
IPs: shorthand for "Internet Printable".  IPs are the coupons that you can find online.  Printing IPs require the installation of a "Coupon Printer" on your computer.  Please don't fear installing this program.  The tracking cookie that it contains is in order to limit your printing of each coupon to 2 times per computer (which means if you have several computers in your house......).  IPs have become a bit of an issue in the last 6 months because people with way too much time on their hands and without an iota of conscience have taken to using their Photoshop to alter them.  I spoke more about them here and will revisit it in this series.
WYB: shorthand for "When You Buy"
OYNO: shorthand for "On Your Next Order"
Catalina: These generally cause the most excitement among couponers.  When you see a sale worded something like "Save $10 on your next order when you buy $20 in participating products", it means that you receive a coupon for $10 at checkout.  The coupon is printed not from the register, but from that little white machine sitting next to the register.  That machine is made by the Catalina company and the coupons themselves have come to be called a "Catalina".  There are very few grocery stores that don't participate in the Catalina program (I think Walmart is one of them...anyone know?  I stay out of that store whenever possible!).  Some people also refer to a Catalina as a "Cat"
Rolling the Catalina: the ability to do this is why couponers get so excited about Catalinas.  It simply means that you split your transactions in order to minimize your out-of-pocket costs.  Let's say that you are looking at a deal listed as "Save $10 OYNO WYB $20 and you have enough coupons to to that deal several times.   There are two reasons that you want to split your transactions in to 3 $20 transactions.  The first reason is that, in most cases, if you buy $60 in one transaction you will still only get a $10 Catalina (it depends on the deal, not the store).  But if you split your transaction, you can minimize your out-of pocket costs by using the Catalina generated in one transaction to pay for the next.  Check out this post to see how I rolled Catalinas to get $174 worth of groceries for only $12 out-of-pocket (or you could say they paid me $3 to take the groceries, since I still walked out of the store with a $15 Catalina)
OOP:  shorthand for "out of pocket".  This is the cash that you physically pull out of your wallet.  It is the cost of your purchase after all coupons, Catalinas, ECBs and RRs have been subtracted.
ECBs:  stands for "Extra Care Bucks" and is specific to CVS.  CVS's Extra Care Buck program is a great way to get most of your toothpaste, toothbrushes, shampoo and many cosmetics for free.  Make sure to check out my How To Save Money at CVS post!
The CVS Coupon Machine: this is the price scanner that most CVS stores have.  It looks like any other free-standing price-checker that you see at Target, etc.  The reason people like it is because if you scan your CVS card at the scanner, very often it will print out extra CVS coupons for name-brand products.  If you have a manufacturers coupon for that item as well, you can use both of them at the same time to further reduce your costs! Make sure to check out my How To Save Money at CVS post!
+UPR:  stands for +UP Rewards at Rite Aid.  This is their loyalty program that gives you a coupon for future purchases at Rite Aid.  With few exceptions (milk, gift cards, tobacco, etc), these coupons can be used on anything at Rite Aid. For mmore information, see my
RRs:  Walgreens version of an ECB program and it stands for "Register Rewards".  Make sure to check out my "How To Save Money at Walgreens" post
BRs:  Walgreens newest program, the Balance Rewards program where you earn points for your purchases.  Get complete details on the Walgreens Balance Rewards program.
BOGO, B1G1, B1G2F: different ways to say "Buy One Get One Free" or "Buy 1 Get 2 Free"
MIR:  shorthand for "Mail In Rebate"
PSA: shorthand for "Prices Start At"
Blinkie: sometimes you will find a little machine hanging on the shelf in the supermarket aisles that dispenses coupons.  These are called Blinkies because the machine usually has a little red blinking light on it
Peelies:  these are coupons that you can often find stuck to the product itself.
Hangtag/Winetag: these are usually found on bottles (salad dressing, beverages, oils, etc)
Tearpad: can be found anywhere.  they are simply pads of coupons found near the product display
Land of No Doubles: those horrible places in the country where grocery stores do not double coupons.  The 3rd circle of Hell
Did I miss any?  Just let me know in the comments and I will answer your question and update the post!