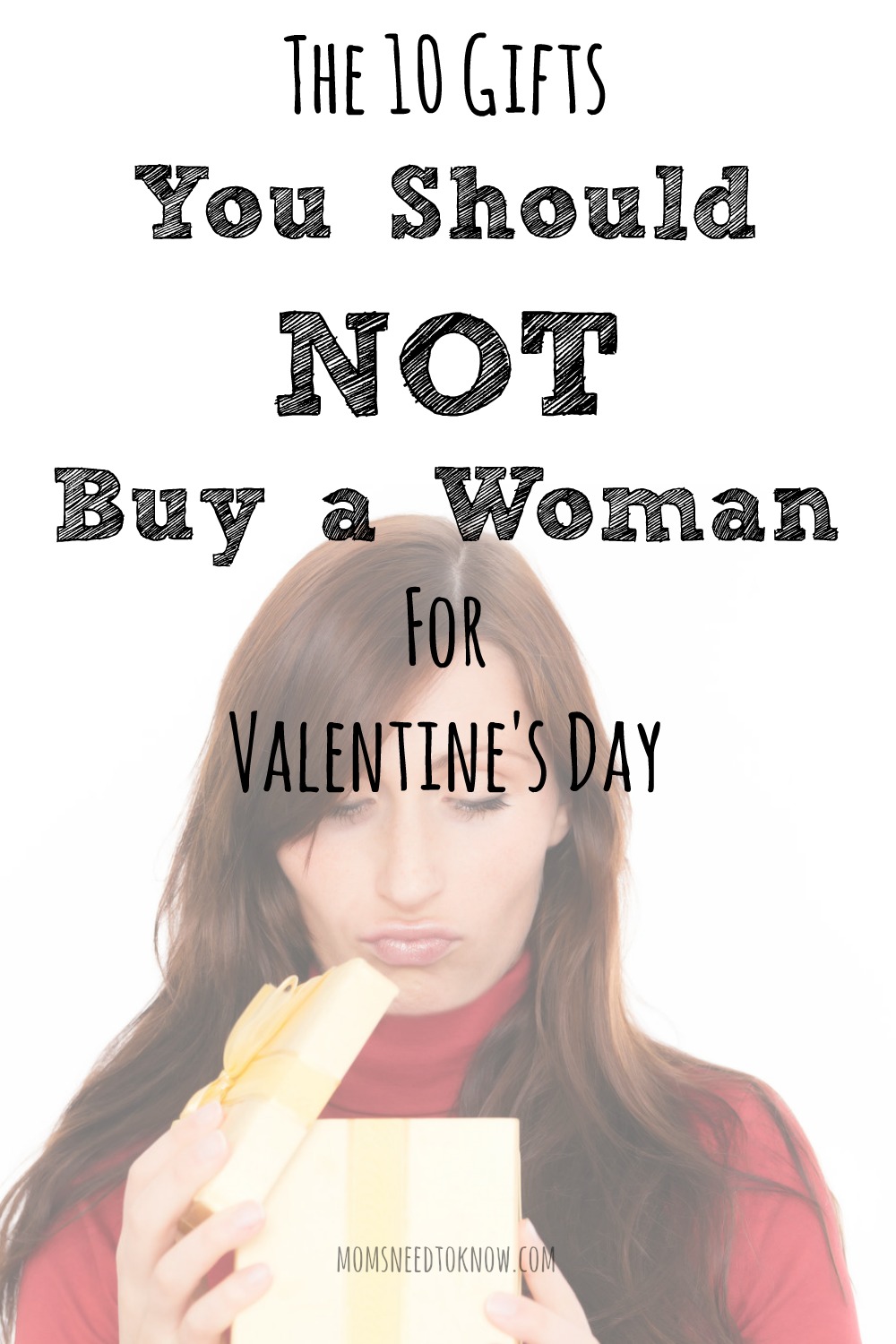 While this site is geared towards moms, I do have a very loyal male readership and gentlemen, this article is for you!
I am going to save you a ton of grief and maybe even save your current romantic relationship. Buying your partner a Valentine's Day gift is something that you are probably not naturally inclined to do well. It is okay. You can join millions of other men in that regard. Fortunately, however, you have this article to guide you this Valentine's Day. I will help you weather the storm.
I don't care if your woman specifically has mentioned in the past that she wants these things - here are ten gifts that you absolutely, positively must avoid for Valentine's Day:
Vacuum Cleaner - Ah yes. The modern appliance. There is nothing that says "I love you" like giving your woman something to she can use to clean the floors. Wake up moron. Vacuum cleaners are to be purchased on a Saturday afternoon at Target and not as a gift, but because it is a household need (Exception:  She is a model housekeeper and has a perfectly functioning vacuum, but has been drooling over that $600 Miele vacuum)
Gym Membership - Why not just include a card that calls her a fatso? It would complete the sentiment. I don't care how much she complains that she wants to get in shape.  Buy her a gym membership at your own peril.
Personal Grooming Appliances - Trims are great and all, but a razor for Valentine's Day seems a little strange. Think about it. What are you asking her to shave and aren't you pretty much telling her that she isn't doing it right?
Gift Cards - Valentine's Day is about expressing yourself. Giving a gift card for Valentine's is a complete non-expression. Find something with some feeling in it buddy!
Stuffed Animals - Unless your girlfriend is twelve, I would suggest you move up the gift giving scale just a little bit (and if your girlfriend is 12, then that is a whole other issue - unless you are no older than 14!)
Coupon Books  - The latest craze among men is to offer up their bodies or time with a coupon book. Perhaps you should simply make it a wish book. Nobody likes that type of arrogance.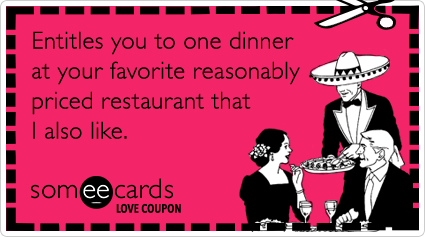 Clothing - Clothing is simply too dangerous. Men are about as likely to get women's sizes correct as they are to hit the toilet with the seat down. Leave it alone because you are likely to offend one way or the other.
Monster Truck Tickets - Now some women love that sort of thing and if you have one, go for it. Otherwise, it is kind of obvious that your real gift recipient is yourself.
New Boobs - Just like above, just who are you buying a gift for? Women don't like to be told that their bodies are not good enough. Especially on the most romantic day of the year.
New Pots and Pans - If you do this, you deserve the beating you might get over the head with those very same pots and pans.
Buy something that is for her and her alone. Forget the angles and you will come out good!