Fighting Food Insecurity seems like such a hard thing to to. But there are some simple ways that you can make a difference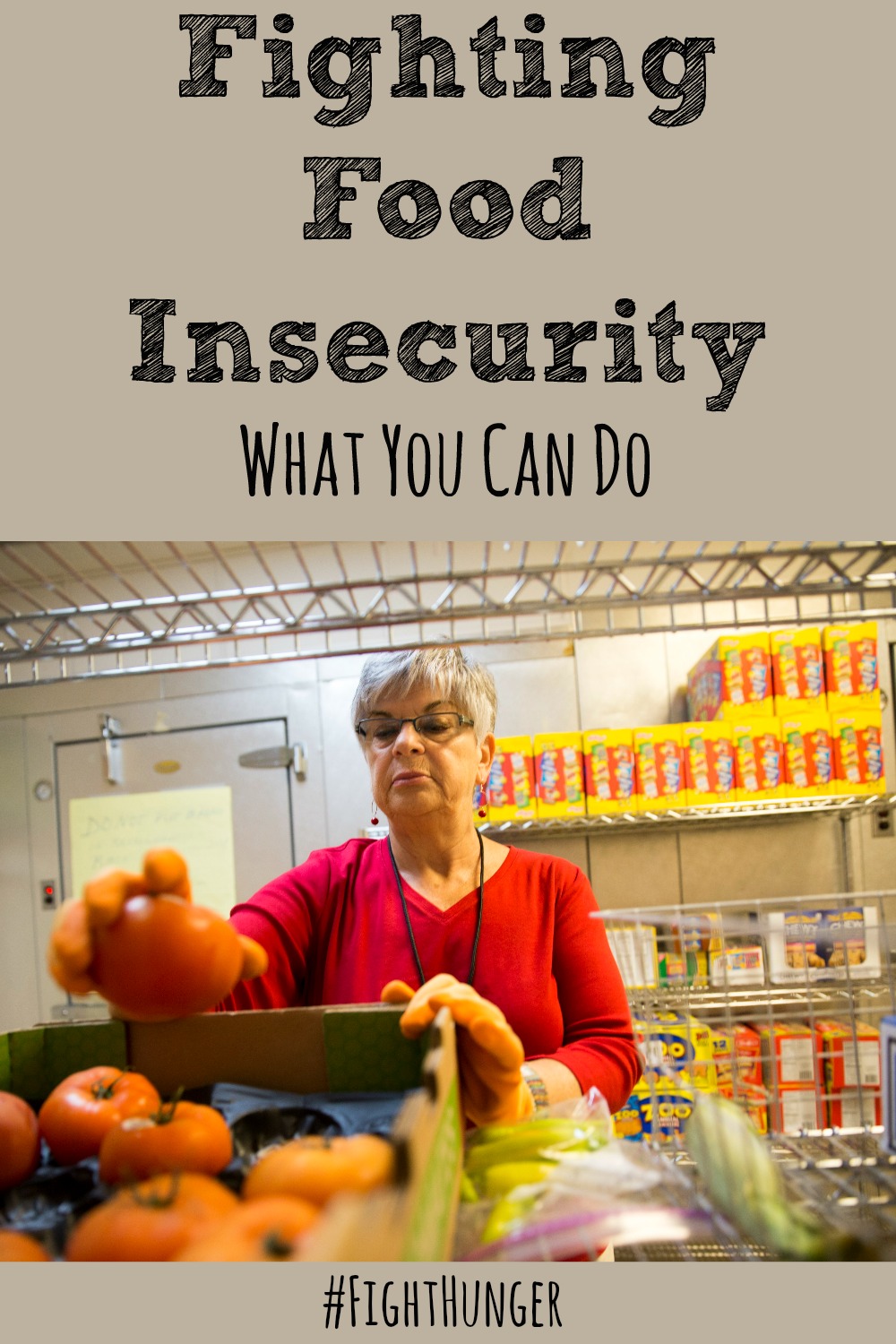 Imagine waking up in the morning and not knowing if you are going to be able to eat that day. Unfortunately, that is a reality too many people have to face.
According to the USDA, 1 in 8 people currently face hunger on a daily basis. Where I live (the Philadelphia, PA area), the numbers are even worse - 1 in 5 people are food insecure.
Want to get even more depressed? Of those 1 in 5 people in the Philadelphia area, 30% are children and 15% are seniors. The statistics for my county were a little better, but still, to think that 10% of the people in my nice suburban area are food insecure was very sobering.
But there is some good news! Organizations like Philabundance (the largest food bank in my area) is hard at work trying to feed as many people as possible (and could really use your help - more on the "Fight Hunger Spark Change" program in a bit)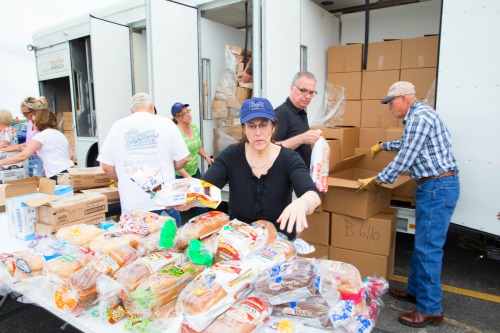 I had the opportunity to talk to the people at Philabundance last week. We talked about the stats on food insecurity, about their "parent company" Feeding America and the many programs that they have to fight hunger nationwide.
So what are they doing? More than I knew! For instance:
Philabundance serves 90,000 people each week. For reference, Lincoln Financial Field holds 69,000 people. Think of seeing all the people at a sold-out Eagles game, then add another 21,000 people to it. They do that every.single.week.
Philabundance partners with Grocers Against Hunger. Every day their trucks make the rounds to stores like Acme, Wegmans, Walmart, BJ's and Target to collect donations.
Through their "Fresh For All" program, they operate 10 "portable Farmer's Markets" throughout the Philadelphia area, where they are able to hand out fresh produce.
Because of their incredible buying power, Feeding America/Philadbundance can supply 2 meals for every dollar donated.
Best of all, they do all of this with very little money from the government.  Most of their funding comes from personal donations and corporate grants.
And here is where you can help.
Walmart is working with companies like Campbell Soup, General Mills, Kellogg's, Discover , Kraft Heinz and PepsiCo on the Fight Hunger Spark Change program, with the hope of helping Feeding America over 100 million meals to give their their food banks (ones like Philabundance).
To kick off the campaign, Walmart made an initial donation of $1.5 million, with an aim to reach a total donation of $3 million.
And here is how you can help:
Through May 15, 2017, purchase participating products (see some of them here) at Walmart.  For each product purchased, the supplier (General Mills, Kellogg's, etc) will donate the equivalent of 1 meal to Feeding America.
Donate at the register:  Simply make a donation to Feeding America as you are checking out at Walmart. Every bit helps!
Through social media:  Ok - this one is my favorite, because it is so stinkin' easy, and for every action you do, Walmart will donate TEN meals, or up to an additional $1.5 million!!
On Twitter:  Share this post on Twitter; Create or ReTweet a post that uses the hashtag #FightHunger.
On Facebook:  Create or share a post that uses the hashtag #FightHunger.
Snapchat: Use Walmart provided Fight Hunger. Spark Change. filters nationwide starting April 21.
On Instagram: Create or share content using the hashtag #FightHunger; like or share Walmart-generated campaign content.
I stinkin' LOVE that Walmart is giving you a way to help donate while also spreading the word on social media!
So be sure to check out the "Fight Hunger Spark Change" page to learn more about how you can help!
This post is brought to you by Walmart's Fight Hunger. Spark Change. campaign and The Motherhood. All opinions are my own. I am very passionate about feeding the hungry and learned so much more from talking to the people at Philabundance. It was a real eye-opener!