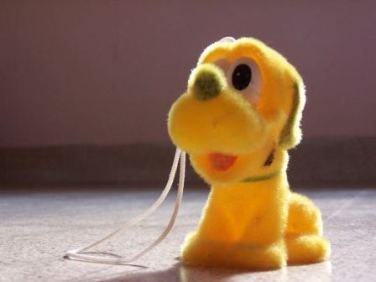 Seven Dog Walking Etiquette Tips
Nothing is better than taking your lovable best friend with fur out for a nice long stroll. The dog loves it as much as you do and the time you spend together can bond you for a lifetime. As fun as the dog walk can be, it can also be rather disastrous if you are not careful about certain things.
There are rules you need to follow and manners that should always be in play to prevent such calamities. Here are seven of the more important dog walking etiquette tips that you need to consider when you head out into public with Fido:
Keep them on a leash
Of all the simple rules that are out there, this one is the easiest. If you use a leash, you have control over your dog. That is the bare minimum that you need to walk your dog safely. Retractable leashes should be avoided because they are prone to mistakes. One moment of leaving it freed up when a dangerous dog or child is around and you can have a lawsuit on your hands or worse.
Pick up the doodie
This is not a cave, people. When your dog does the deed, pick it up and place it in a proper receptacle. They now have the little doodie bags that you can attach to the leash for easy access.
Assume that others don't want to be near your dog
People love dogs by and large, but some simply don't want to be around them. When you approach someone walking on the sidewalk or whatever, make sure you give them room enough to pass without having to be lashed with kisses by your dog's tongue. If they are dog people, they will welcome the attention on their own.
Always consider thy neighbors
Once you have lived in a neighborhood for any time at all, you learn the neighbors that want no part of your dog touching their lawn, doodie bag or not. For those neighbors, give a wide berth and cross the road if necessary. Even dog urine can stain a yard so simply keep him away.
Ask permission before allowing your dog to "meet" other dogs
When dogs come near, they are either going to want to check each other out. Assuming your dog doesn't have animal aggression, allowing them to do so is a healthy way to socialize your dog. The problem is, not all people want this for their dogs. Some dogs are not good with this either. Always ask permission far in advance for your dog to meet other animals. It is better to be safe than sorry in this situation.
Be careful if your dog has ever shown aggression to people or dogs
Aggression is something that you have to address professionally once it occurs. Dogs that are aggressive need to be properly trained and observed by a professional. If you are walking an aggressive dog, you are taking a big chance. It is better to keep them in a safe location if they are aggressive to people or other dogs until they are trained and the aggression is dealt with.
Be mindful of the traffic around you
Traffic is as much of a danger as anything when walking a dog. Dogs can quickly make a move and get the leash out of your hand if you are not paying close attention. They also can step out and be hit on the leash if you give too much room. Be mindful of the cars around you and you can avoid such disasters.
Dog walking is one of the greatest activities that you can share with your pet, but it demands the attention of the owner. Are there any important things I might have missed?
If so, sound off in the comments below!