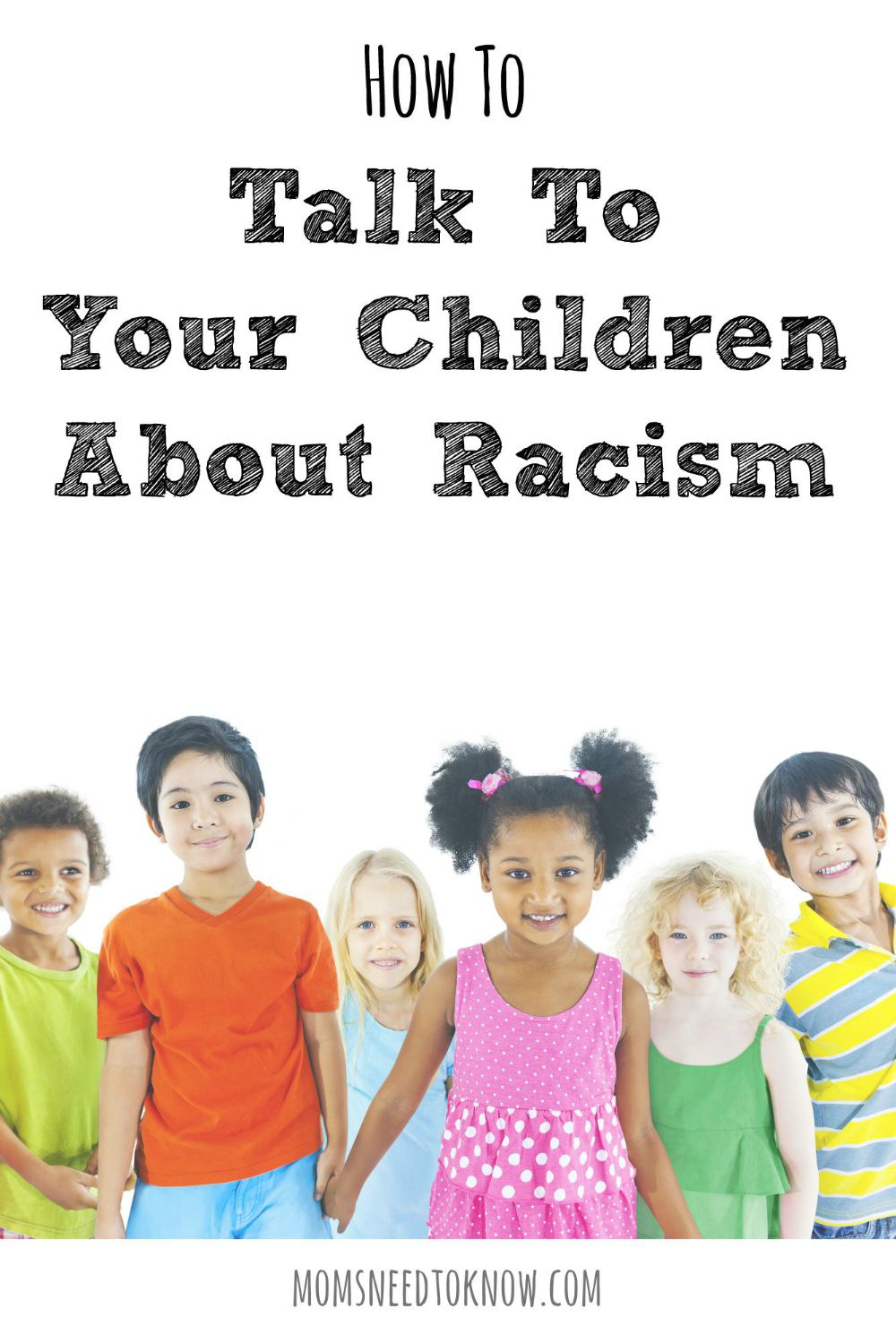 When you are a parent, the way you look at the world becomes completely different. Not only do you have to think about what you think, you have to think about what your kids think as well. A perfect example of this would be racism. Our world is more inflamed than this generation has likely ever seen. We absolutely can't avoid the subject of racism where our kids are concerned. Our future and quite possibly everyone else's future depends on it.
The best way that we can have a truly lasting and powerful impact is through our kids. They are the proverbial blank slate that we all yearn for socially. They are the future of our planet and the way we inhabit it together.
They are not….well….idiots yet, but you may encounter the occasional "innocent racist statement" that needs to be addressed right away.
Take for example the situation I ran into the other day with my daughter.

As you may know, I live in Pennsylvania. While our neighborhood isn't exactly "lily-white", it is slightly lacking in diversity (but becoming more diverse all the time). This week, we traveled to Savannah, GA to visit my mother-in-law. As soon as we told my children we were going to visit Grandma, all they wanted to do was make sure to stop at a Waffle House on the way (I know - I never said that my children were "foodies"!).
We stopped at a Waffle House in North Carolina and when we got back in the car, I asked my children what they thought (It had been about a year since they had been to a WH and I was honestly hoping they would say it wasn't as good as they remembered and we didn't have to stop there on the way home 5 days later)
My 9-year old daughter said "It was good, but I was a little uncomfortable in there". When I asked her why, she said it was because we were the only white people in the entire restaurant.
Let me tell you - my heart SANK when I heard that. Not wanting to seem mad, I asked her why that should make her uncomfortable. I think she sensed that she had said something "wrong" so she just shrugged and said "I don't know".
This was something that I didn't want to let go, so I asked her "If the people in the restaurant had been your friend Taylor and all of her family, would you still have been nervous?". She told me "Of course not!". I then said "Well - Taylor is the same color as all the people that were in the restaurant...so if you wouldn't be scared if it was Taylor, why would you be nervous just because you don't know them?"
You know how, in cartoons, when someone "gets something", they usually do a little light bulb over their head? If this had been a cartoon, I would have seen one. Elizabeth "got it" - and I heaved a huge sigh of relief.
There was no intent there with the racism but it was still racism. There was no malicious feelings or anything else. She was simply expressing how she felt. What was important was for her to recognize why she felt that way. That is where the problem truly lies in fighting racism.
For us to ever reach a level of change, there is going to have to be a groundswell of recognition where our children are concerned. Our kids need to know their heritage, good and bad, but not necessarily live or reproduce it. We can change our stars, but it is not going to happen over one generation. What is certain is that we will need to start somewhere.
Our children are the perfect starting point. Talking to kids about racism is wonderful because they generally are open to change and learning. When they take in something good like the message of loving everyone equally, it is welcomed and they likely share it with others.
I think the biggest issue we have is silence. This is true for all races. When we witness a racist remark, an assumption, a slight….do we speak up every single time? Do we take the horrible issue of racism and strangle it like the enemy that it truly is?
My guess is that we don't. We have to speak up and we have to do so with consistency with our kids. If we say nothing, we may as well be telling them we are okay with it. (and of course, if you tell your children that racism is fine, please feel free to leave this site and never come back)
Take the moment to speak up when these situations pop up. Spend the time it takes to explain why something should be done differently. Along the way, you will start to see a positive change in your kids as well as your own lives.
It has to start somewhere and I want to be part of the solution. Do you?