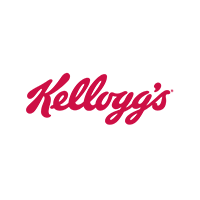 It's the same thing every day when my children get home from school at 3:00pm:
"HI Mom! I'm home! What do we have to eat?"
I can't blame them. I get the same way about midway between lunch and dinner. Most people who eat lunch at about noon tend to encounter what we call the "3PM slump". That time of day when you just need a little something to give you a burst of energy to keep you alert and moving until dinner time! My children are usually looking for something that they can eat quick before they run off to play with their friends or we have to leave for their afternoon activities!
I learned a long time ago that it is better to be prepared for the 3PM Slump by having snacks prepared (or at least planned). Otherwise, you (or at least, MY family) will reach for a candy bar or even the ice cream for a snack! In addition to making sure that we always have apples & bananas available for snacks, I set up a section of one of the cabinets in the kitchen as a dedicated "snack center" where my children know that they can just grab 1 of anything in that bin after school and then just keep going.
Our "snack center" contains things like:
Granola bars (like Kellogg's Nutri-Grain Bars)
Small boxes of raisins
Bags of dry cereal (like Kellogg's Frosted Mini-Wheats or Crispix)
Single-serving bags of homemade cookies (I make cookies and then when they are cooled, put them in bags of 3 cookies each)
Rice Krispie Treats (homemade or store-bought – this is for when I want to give them a special treat)
By planning ahead and having those pre-portioned snacks available to my children (and me), I can make sure that they can have something to keep them going to play with their friends or even just be able to concentrate on their homework, but won't spoil their dinner!
What are some of your best tips for beating the 3PM Slump?  Be sure to visit the Great Starts Tips site at Kellogg's for more snack ideas!
Kellogg's® believes that From Great Starts Come Great Things®. So we're helping Moms start every day with a tip from the top athletes of Team Kellogg's™ and Team USA dietitians. The thirty days leading up to the Sochi 2014 Olympic Winter Games will each feature fun pieces of advice to help families fuel just like the athletes of Team Kellogg's. To see all 30 tips, visit Kelloggs.com/GreatStartsTips.
Compensation was provided by Kellogg's via Glam Media. The opinions expressed herein are those of the author and are not indicative of the opinions or positions of Kellogg's.