If you are looking for a healthy snack, try these baked zucchini Parmesan chips! So easy to make and will satisfy your need for a crunch!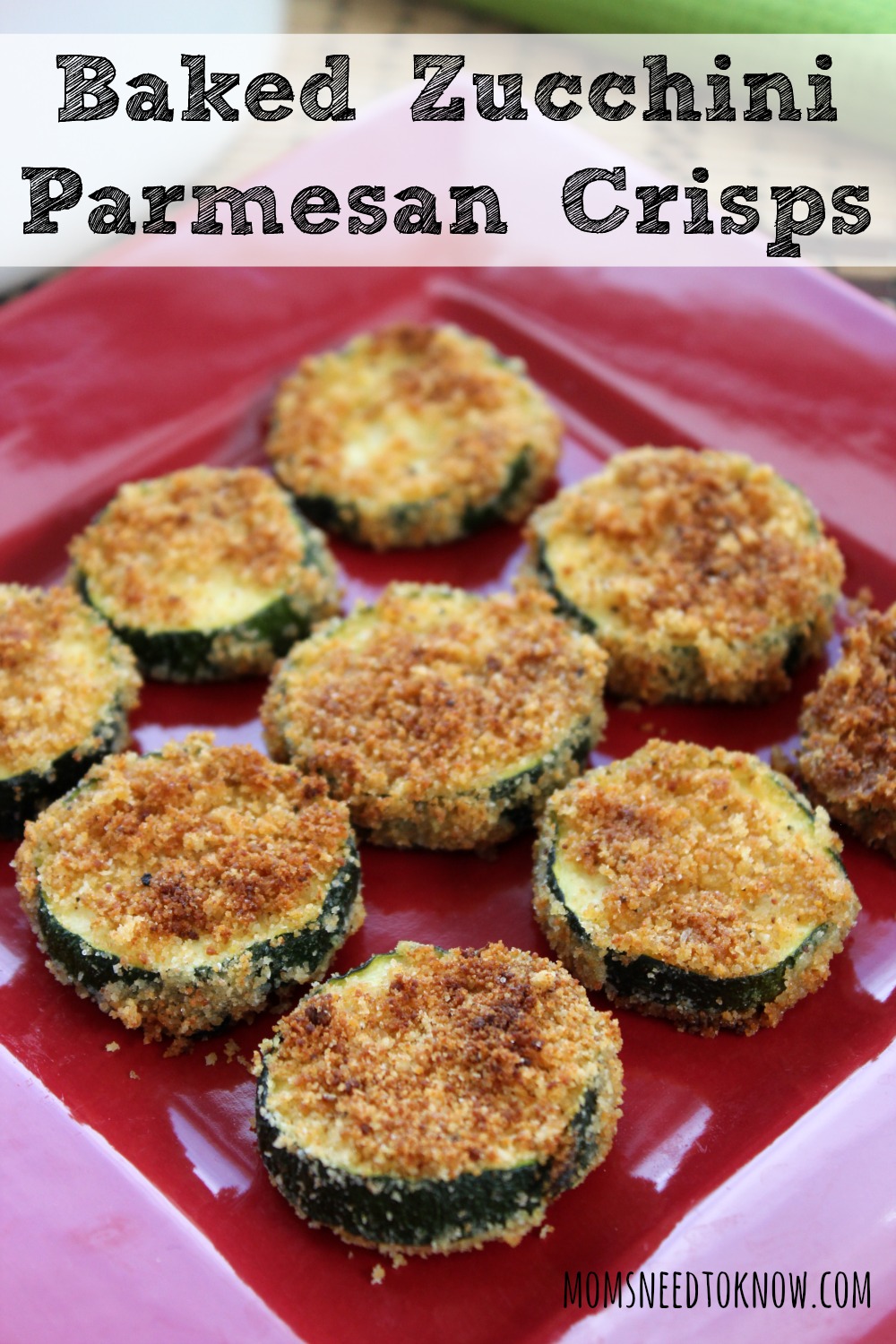 We tend to get in a rut in the way that we serve our vegetables or we get so caught up in making sure that they are prepared in he healthiest way possible that we often forget to let ourselves indulge a little bit! This recipe for zucchini parmesan crisps can give you the variety that you need while still staying on the healthy side.
The best part about these is that they can be an impressive side dish for your holiday dinner (or any dinner) or they would even make a great appetizer recipe - just set them out on a platter with a little marinara sauce for dipping!
One of the keys to getting the coating to stick to the chips is to pat the zucchini slices dry with a paper towel (there should be some natural condensation that forms once you slice them, especially if they are cold when you slice them).
You are going to want to serve these fresh out of the oven. They won't be horrible once they are cooled down but, like most foods that have any breading on them, they taste best when they are piping hot!
Ok - on to the baked zucchini parmesan crisps recipe!
To make them, you will need:
INGREDIENTS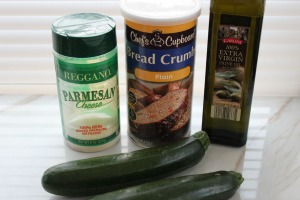 2 Zucchini
1/4 cup grated Parmesan
1/4 cup dry Bread Crumbs
1/4 tsp Salt
2 tbsp Olive Oil
1/4 tsp Pepper
Making them is easy!
Simply preheat your oven to 450. Line a baking sheet with aluminum foil and spray lightly with non-stick spray
Cut the zucchini into 1/4" thick slices. Combine parmesan, bread crumbs, salt & pepper in a small bowl.

Dip zucchini slices into oil (either place the oil in a bowl or use a brush to brush on the oil and then toss in crumb mixture and place on prepared baking sheet.
Bake 30 minutes or until crisp and brown.
Serve fresh from the oven as either a side dish or as an appetizer or snack. If you like, serve some warmed marinara sauce on the side for dipping.
Enjoy!