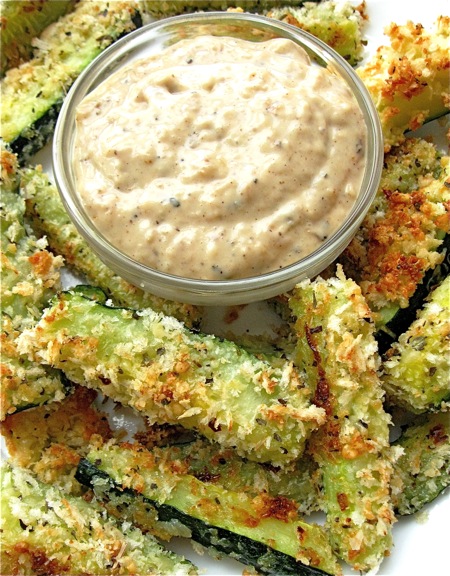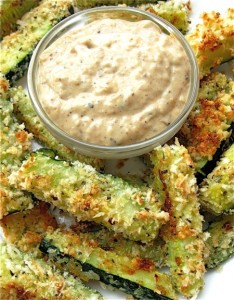 Summer is here and that means if you have a garden, or if you have a friend with a garden, your home will be soon overflowing with zucchini! If you need something new to make with the vegetable you might want to try these Baked Zucchini Sticks. To make them you'll need:
1 tablespoon salt
1 cup coarse, dry bread crumbs (e.g., panko)
scant 1/2 cup freshly grated Parmesan cheese
1 tablespoon Pizza Seasoning or mixed Italian herbs
olive oil spray
1/2 cup egg substitute; or 2 large eggs; or 3 egg whites, lightly beaten
Head over to the King Arthur Flour Blog to get the full recipe and a recipe for the dip!