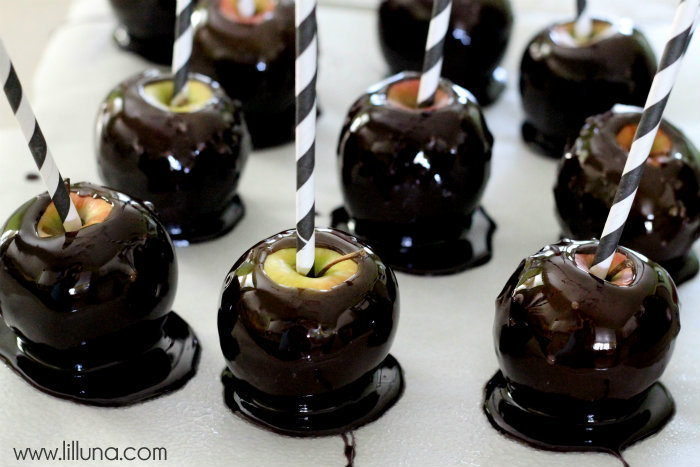 Do you plan on making candy apples this year for a fall treat? Here's a version that is a little different! To make these Blackout Candy Apples you need:
8-10 apples
8-10 skewers/striped straws
2 1/2 cups sugar
2/3 cup water
1/2 cup light corn syrup
1/2 tsp. black paste food color
2 drops cinnamon flavor
Head over to Lil Luna for the full recipe!