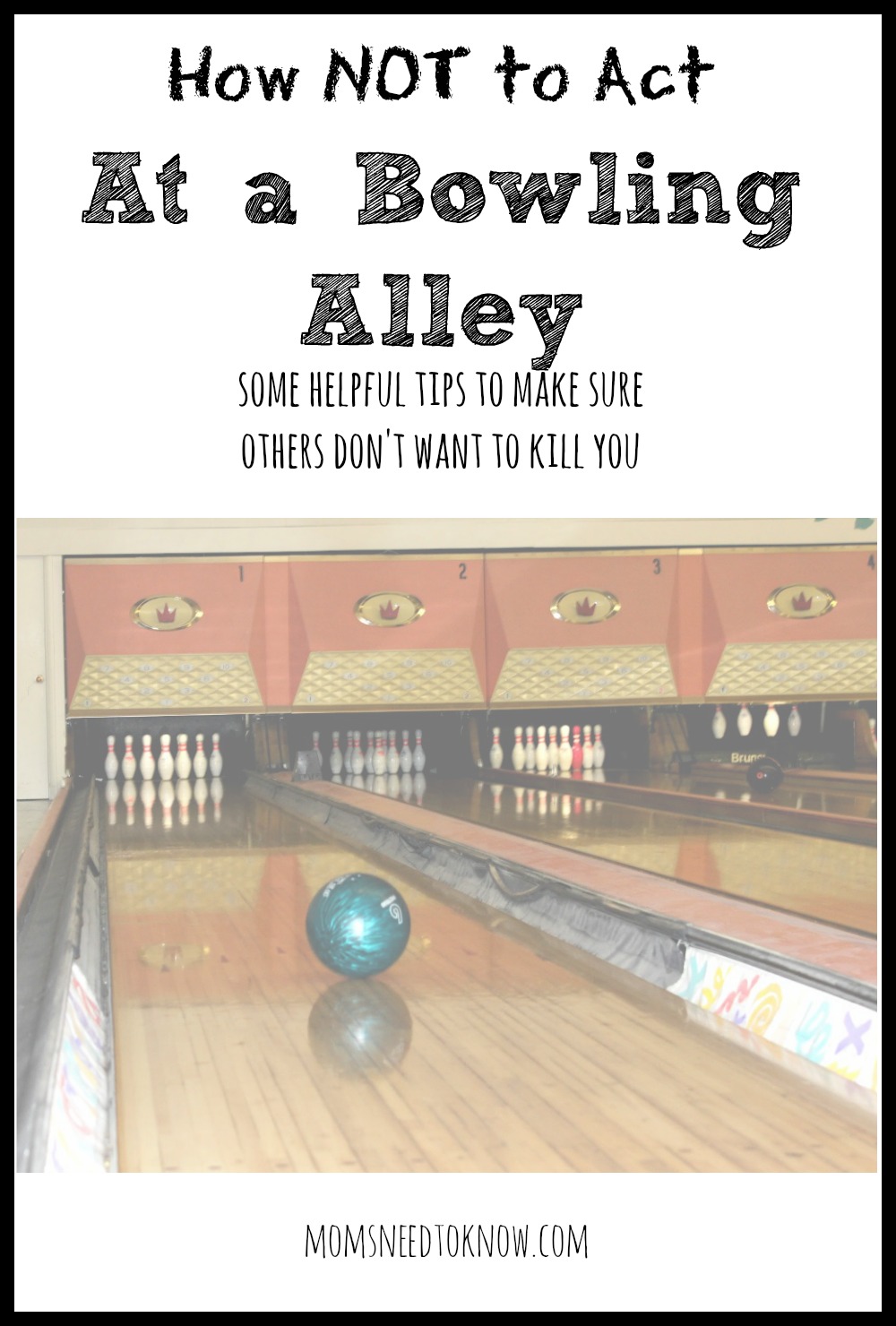 I know that, in many circles, bowling is considered an (insert insult about lower-income people here) sport, but my sons really enjoy it. Their friends enjoy it. My husband enjoys it. And because I like to try to be a good wife and mother, they are often able to get me to go with them, especially once the weather gets cold and there aren't many other options for family outings that don't involve me being cold!
Bowling is a fun sport, but it certainly lends itself to plenty of goofy mistakes. When you are ready to hit the lanes, you will want to keep these bowling etiquette tips in the back of your mind. No one likes a rude bowler, and I know I wouldn't want to get caught making these rookie mistakes.
Don't Be Vulgar
We have all been tempted to list our names on the score sheets as something cheeky, but in many bowling alleys, your score and name can be seen by anyone in the bowling alley. You should also avoid swearing when you miss that seven-ten split. Keep it clean for the kids.
And if you insist on cussing up a storm at the alley in the lane next to me, don't get all defensive when I ask you if you can tone down the "f-bombs" on a Saturday afternoon for the sake of my 8-year old daughter!  Because in most cases, the manager of the bowling alley will be on my side and you will find your 2-hour lane rental cut abruptly short.  And I won't feel an iota of guilt!
Give Others the Right-of-Way
Bowling is like being at a four-way stop when you and another driver get there at the same time. The person on the right should always go first. Deferring to the other bowler can prevent serious lane rage. If you happen to be the bowler on the right, take your shot and leave the lane so the other bowler can take a turn. No one likes a lane hog, no matter how good your celebration might seem to you.
Oh - and if you are the mom of kids bowling, please make sure to teach this rule to your children (and apologize to the people on your right when they periodically break the rule).
Don't Cause a Distraction
Bowling requires a lot of concentration—especially when it comes to difficult shots. No matter how competitive you may be, it's always bad form to distract another bowler. Saying things like, "is that Elvis?" or "those pants make you look fat!" should be avoided so you don't make any enemies. Play nice and others will play nice with you.
Keep Your Food Away from the Lanes
We all know that bowling alleys have the best snacks. OK, maybe they don't, but chances are you will order some of those cheese fries and nachos anyways. Make sure you keep your food and drinks at the table behind the lanes and not near where you are bowling. Slipping and falling in a puddle of nacho cheese is never pretty.
A Word About Shoes
Yes, shoes are part of our lives, and many women want to be seen in nothing but the cutest styles. Bowling shoes may not be pretty, but they are necessary. Your street shoes can dirty up the lanes and make it difficult to bowl that perfect game. Buy and ear your own bowling shoes if you are grossed out by the idea of borrowing shoes, or bring a thick pair of socks and live on the edge by renting a pair. Never rent shoes with bare feet. You will thank me later when you aren't spending an awkward moment at the drugstore to buy athlete's foot spray.
So there you have it. These are my bowling rules to live by. Play nice, don't bowl in heels, and keep the swearing to a minimum.
Do you have any other tips to add?
Looking for more real-life etiquette tips?  Make sure to check out all the posts I have written about etiquette and manners!