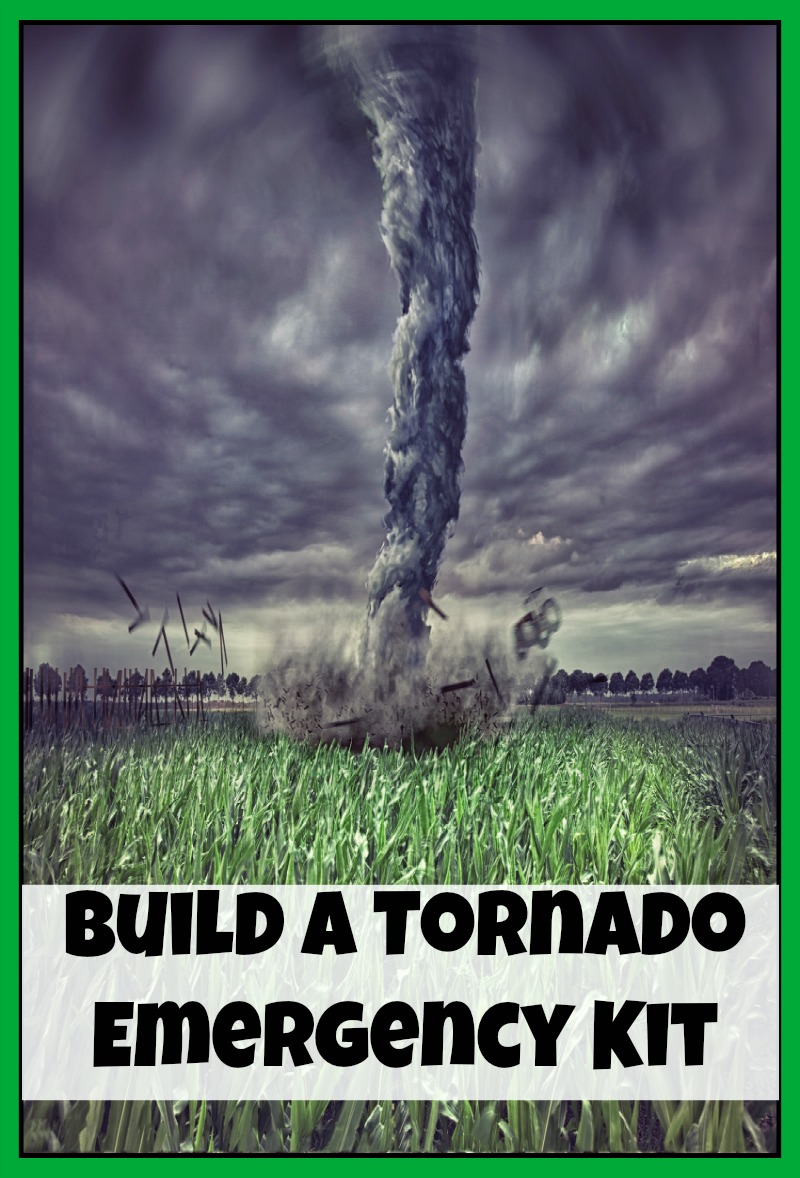 Spring is here which means playing outside, getting the garden ready and unfortunately, tornadoes. While no one ever wants to think about a natural disaster striking their community, much less their home, it's important to be be prepared with a plan of action and an emergency kit.
Here is a list of items that you should make sure you include in your emergency kit to keep your family safe and in the worst case scenario of a tornado striking, prepared.
Whistle - It is important for every member of your family to have a whistle. When your family seeks shelter, each person should have their own whistle to wear. Tuck the whistle under your shirt in the event that the tornado would hit your home to avoid it from blowing away. In the case of an emergency and your home is struck, members will be able to blow their whistle to help find other family members.
A self powered radio - This is so important to have! With this radio you will be able to listen to the current weather report while seeking shelter. In the case of an electricity outing, you will still be able to use it! No emergency kit should be without one!
A Self Powered Flashlight - Self powered flashlights can help not only to see in the event of a power outage, but also for helping to calm children.
Food - In the event of a disaster having some non-perishable food ready can help in the case of losing power or if a tornado does touch down. Some ideas of things to include are protein bars, canned tuna or chicken, fruit cups and other non-perishables
Bottled Water - Don't forget a case of bottled water!
A few small blankets
A spare set of keys for your car and home
Important documents including copies of licenses, birth certificates and insurance documents.
An extra change of clothes for each person, including a pair of shoes. Closed toe shoes are best. Sometimes tornadoes hit and the last thing you are thinking about is putting on socks and shoes. If the tornado touches down there will be lots of debris, including glass. You don't want to have to walk barefoot through that!
Helmets - This might sound funny, but in the event that a tornado hits your home a bicycle helmet can help protect your family's head from things falling. It's can help save your or your children's life!
Make sure that any medications come with you to your safe place during a tornado warning. If you are able to get extra medication to include in your emergency kit that is even better.
The easiest thing to keep your supplies in is a rubber tote. It can be kept in your safe place or in a closet all together and ready to be grabbed.
Hopefully your emergency kit will never have to be used, but at least you can know that you are as prepared as possible.