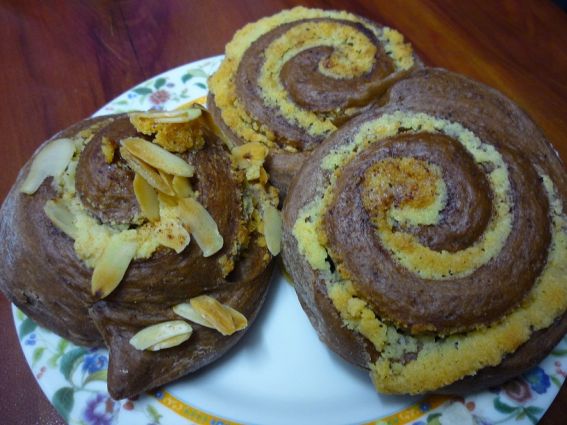 Want to put a spin on the regular version of Cinnamon Rolls? Try these Chocolate Rolls!
For dough:
4 cups flour
1/2 milk powder
1/4 cup sugar
pinch salt
1 1/2 tbsp instant yeast
2 tbsp cocoa powder-sieve
1 tsp bread improver
1 egg
1 cup warm water
For filling:
2 cups milk powder
1/2 cup brown sugar
1 tsp vanilla
1 egg yolk
Head over to Jane's Cooking for the full recipe!