This homemade English muffin recipe is so easy to make and costs just pennies to make.  Best of all, you know exactly what is in them!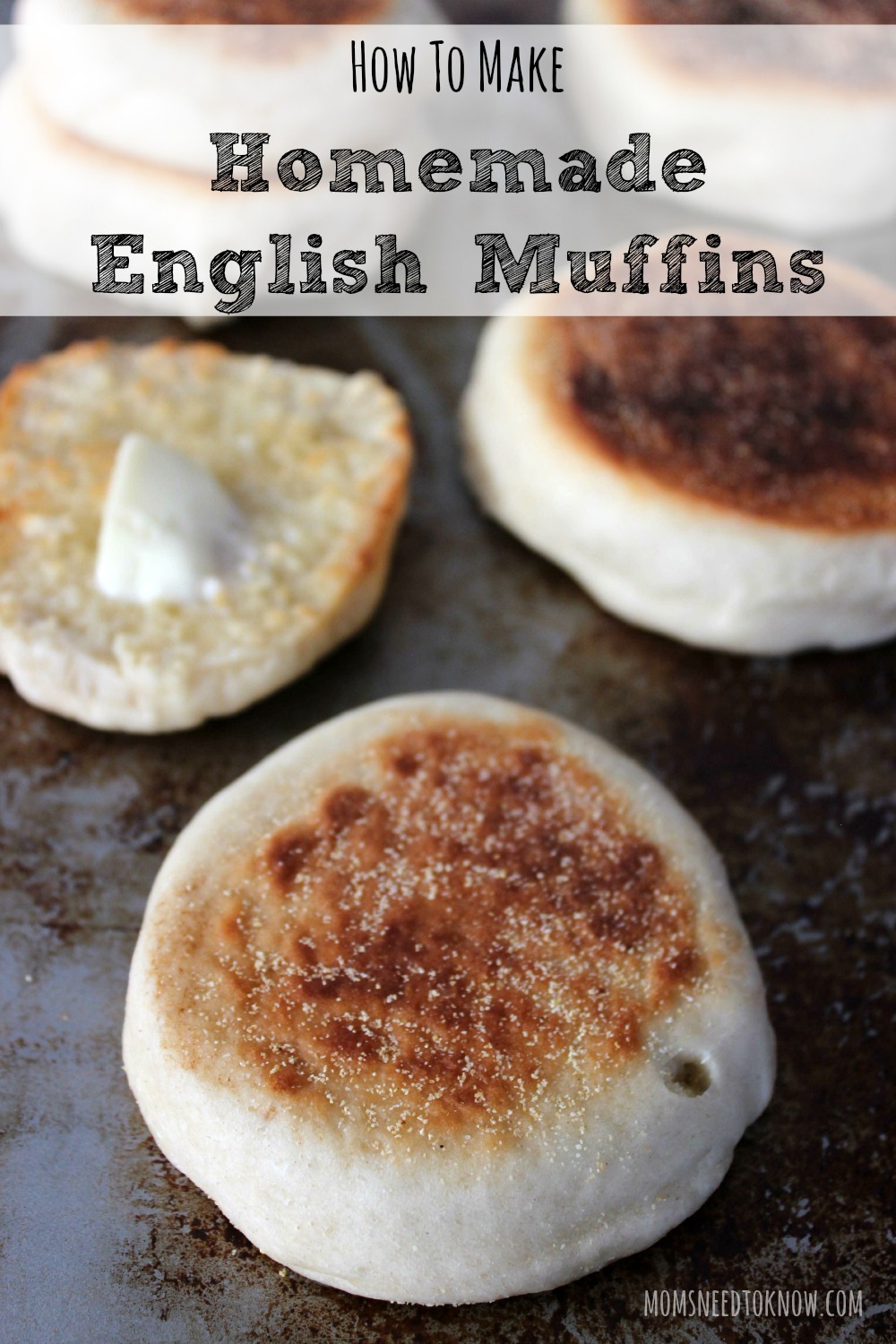 I absolutely love English muffins...give me an English muffin and a poached egg for breakfast and I am one happy gal!
For some reason, I had it in my head that making homemade English muffins would be a big pain in the butt. I don't know why I thought that, but I just did. But then I stumbled upon this recipe and decided to try making them myself - and I will never buy them again (well - maybe when Giant puts them on sale Buy 1 Get 2 Free, as they do a few times per year.
This is just a plain english muffin recipe, but you can easily add some cinnamon and raisins if you like those varieties or experiment with different types of flour.
I usually make a triple batch of these and freeze them. They are perfect for when I am making my freezer breakfast egg sandwiches or just toasted with some jam.
I like to make these on my 2-burner griddle, because I can usually fit about 6 of them on at a time, but you can easily use a regular no-stick skillet!
This was a VERY easy recipe that was less than 1/2 the price of buying them in the store. Give it a try (and let me know how it goes for you!
Scroll down for my English Muffin recipe!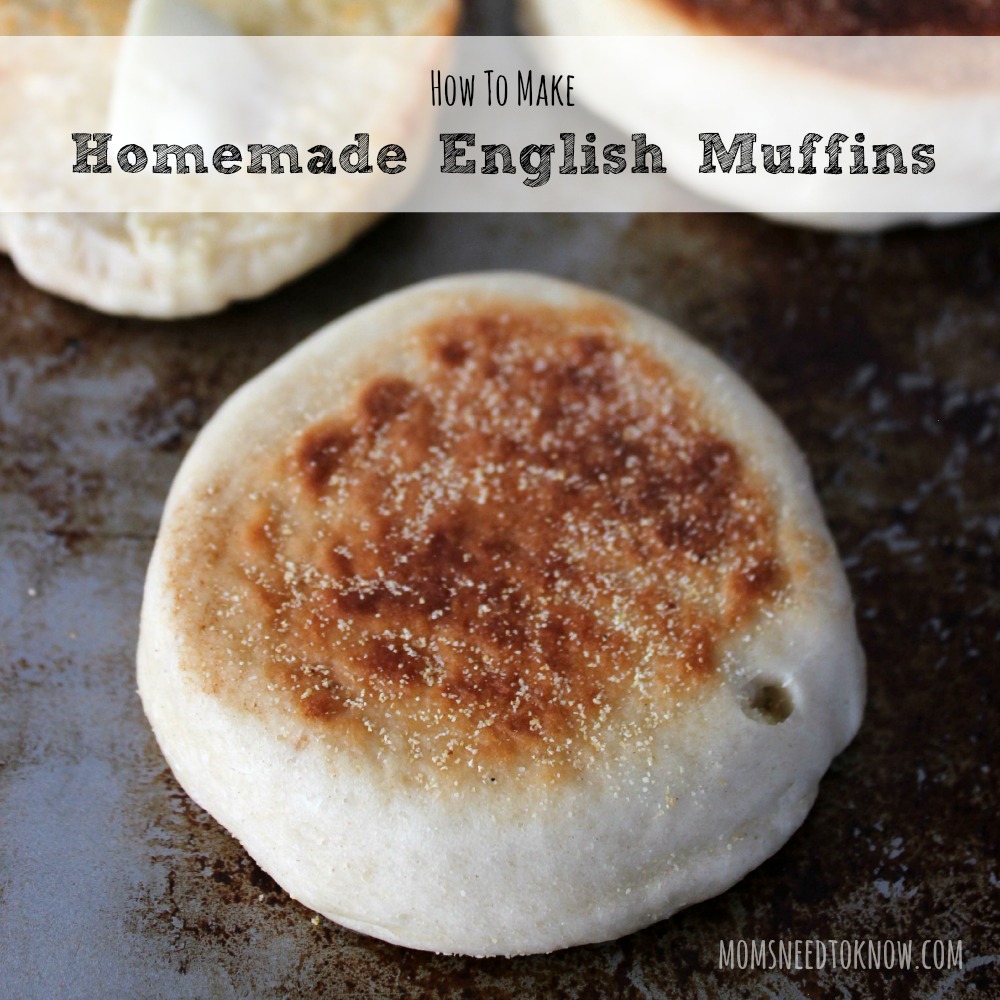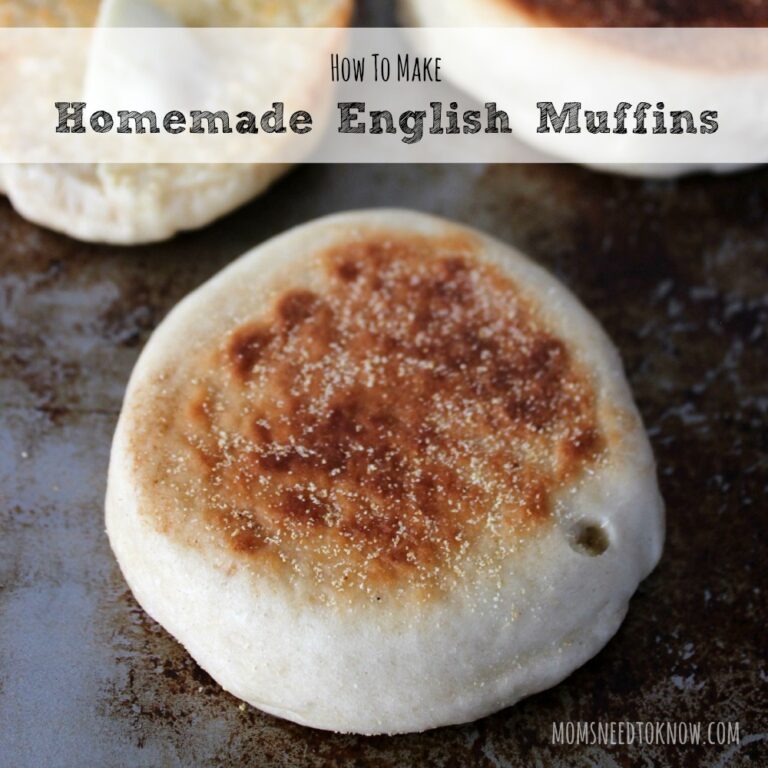 How To Make Homemade English Muffins
This English muffin recipe is so easy to make and will save you money over buying them pre-made. Best of all, you know exactly what is in them!
Print
Pin
Equipment
Ingredients
1

cup

milk

2

tablespoons

honey

1

.25 ounce package active dry yeast

1

cup

warm water

110 degrees F/45 degrees C

1/4

cup

melted shortening or butter

6

cups

all-purpose flour

1

teaspoon

salt

cormeal for dusting
Instructions
Warm the milk in a small saucepan until it bubbles, then remove from heat. Let cool until lukewarm.

In a small bowl, dissolve yeast in warm water. Add honey and gently mix. Let stand for 10-15 minutes until bubbly and creamy..

In a large bowl, combine the milk, yeast mixture, shortening and 3 cups flour. Beat until smooth.

Add salt and the rest of the flour, or until a soft dough forms.

Turn dough out on to a lightly floured cutting board and knead for a about a minute.

Place in greased bowl, cover, and let rise.

Punch down dough and roll out to about 3/8″ thick. Using a large biscuit cutter, cut dough in to rounds.

Dust parchment paper with cornmeal and set the rounds on it to rise. Dust tops of rounds with cornmeal

Cover and let rise 45 minutes to an hour.

Heat a lightly-greased griddle. Cook muffins on griddle on top of stove over medium heat for about 10 minutes on each side

To use, split and toast.
Notes
When I make these, I usually will make a double, triple or even quadruple batch. They freeze beautifully!