Just 4 ingredients are needed to make this fabulous pumpkin sugar scrub. This scrub will polish and moisturize your skin - and with a wonderful scent!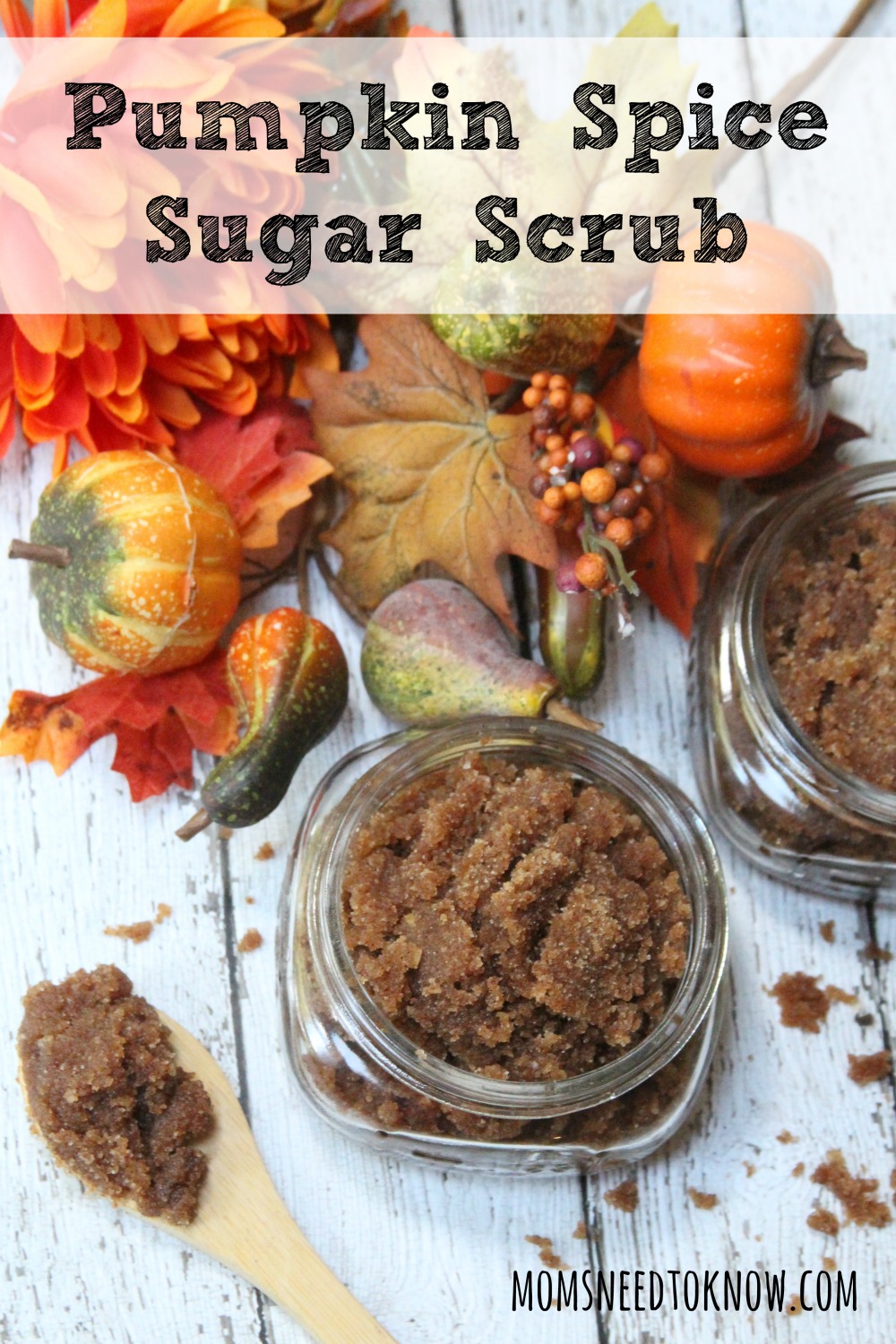 It's that time of the year again - when we start adding pumpkin to everything! What started with people just enjoying a pumpkin spice latte "morphed" over the years to the point where they are now making pumpkin Pringles!
But while there are some places where pumpkin spice doesn't belong, this homemade sugar scrub isn't one of them.The delicious smell of pumpkin, vanilla and cinnamon is a great way to wake yourself up during your morning shower.
Best of all, it is so stinkin' easy to make. It has just 4 ingredients and mixes up in less than 5 minutes.
Another added benefit to this pumpkin sugar scrub? According to my daughter, it makes for a great snack if you get hungry in the shower.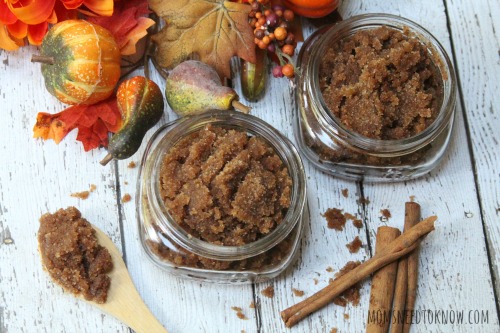 I'm serious...after I made it and told her what is in it, she tasted a bit of it and declared it DELICIOUS (she's 10 years old)!
And while I don't recommend that you make this pumpkin sugar scrub as a "shower snack", it is good to know that it is completely natural and safe to eat, unlike many store-bought ones.
Anyway....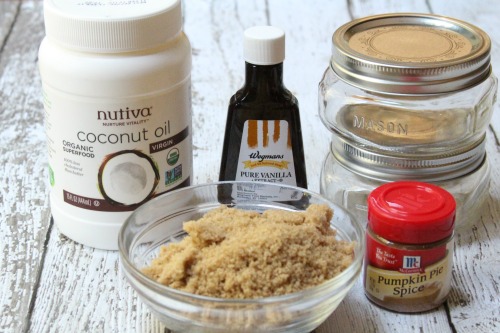 You will need:
1/2 cup of coconut oil
2 cup brown sugar (white sugar will work as well, but it won't be that nice brown color)
4 Tbsp pumpkin pie spice
4 tsp vanilla extract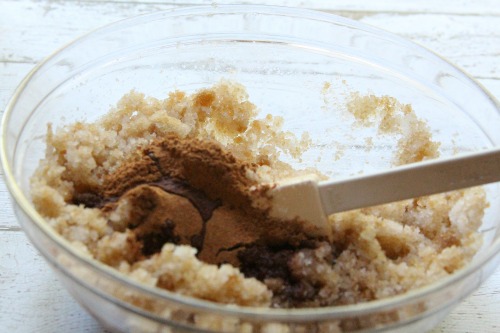 To make the pumpkin sugar scrub:
Place the coconut oil in a microwave-safe bowl and heat until melted.
Stir in remaining ingredients
Divide the scrub between the 2 containers
Enjoy!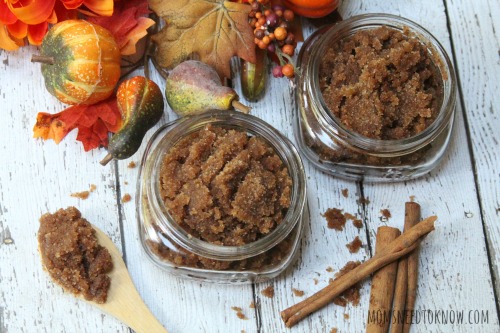 Homemade Pumpkin Sugar Scrub