This homemade milk bath recipe will leave your skin feeling soft and supple, refreshed and invigorated! It's so easy to make and would be a great gift!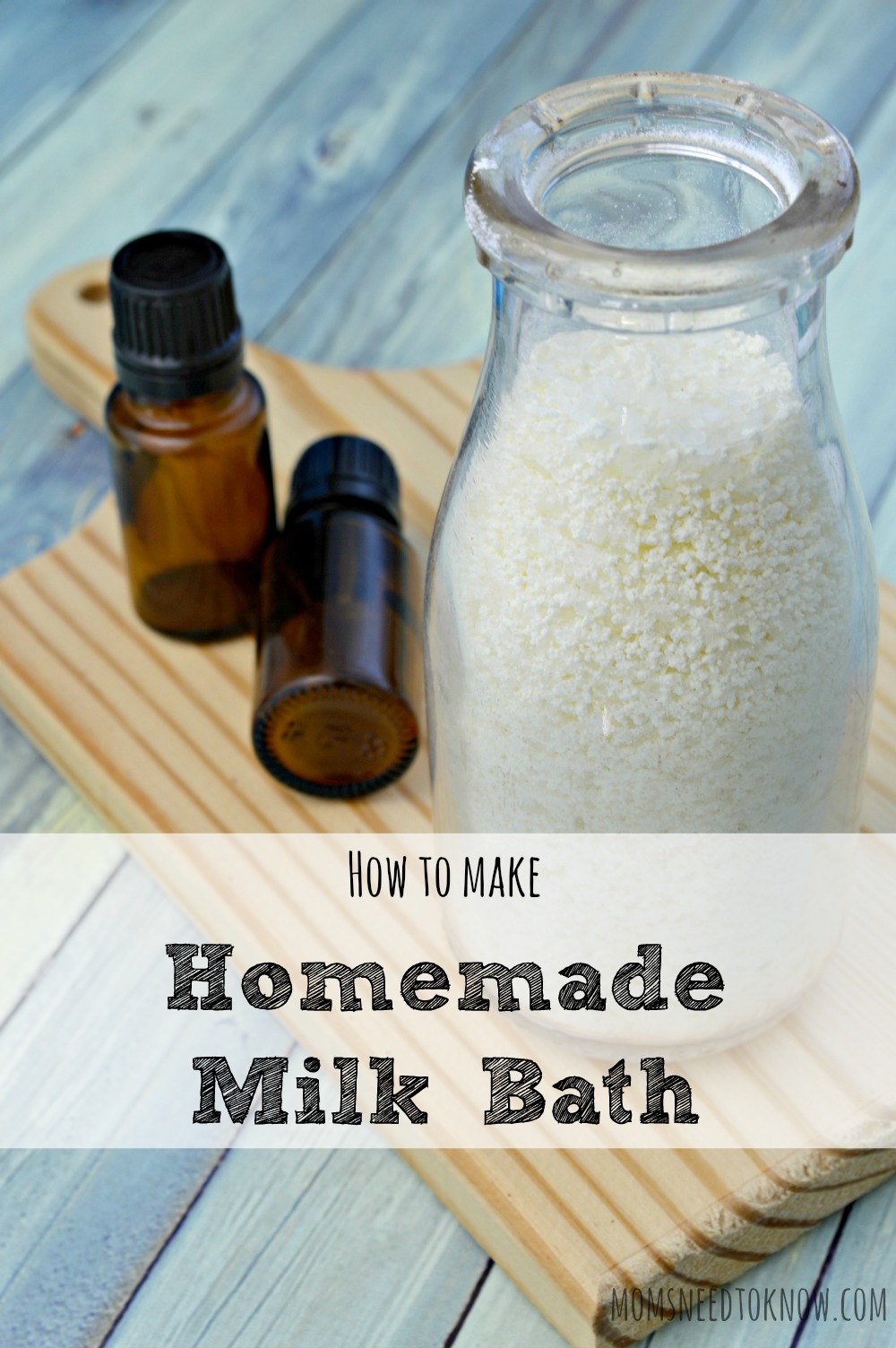 One of my favorite ways to relax is to take a nice hot bath.  When I was a child, I always wanted bubbles and my children love bubble baths as well.  Now that I am older and my skin is getting older along with me, taking a bath isn't just about relaxing, it is about nourishing my skin and invigorating my senses.
We have been making many of our own personal and home care products lately (have you tried my homemade lip balm yet?) and I just love this milk bath recipe and wanted to share it with you!
Milk baths have long been used going all the way back to Cleopatra.  It is said that the secret to her beautiful skin was that she took regular baths in milk. These days, we know why. This homemade milk bath recipe will:
Leave your skin feeling soft and supple (thanks to the fat and protein in the milk)
Be a natural exfoliant for the skin. The lactic acid in milk is an alpha hydroxy acid, which will break down the dead skin cells so that they are removed as you bathe.
By adding honey to your milk bath, you get the natural antioxidants and antibacterial properties of honey.
The addition of epsom salt help to relax your muscles and naturally draw out toxins from your skin.
Depending on what essential oil you choose, the benefits are many. Use lavender oil for a calming scent. If you have a cold or allergies, you can take advantage of the healing benefits of eucalyptus oil. The list just goes on and on! (check out my essential oils page for more choices of oils to use in your milk bath)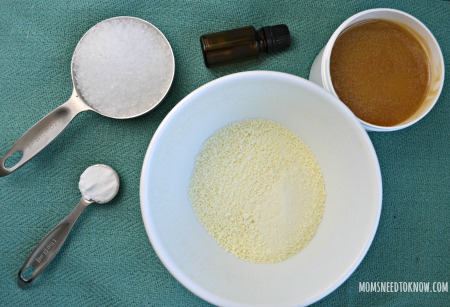 This recipe will be enough for 2 baths. You can always make more if you want, but I prefer to make it in small batches so that I can change up the oil/scent whenever I want.
You will need:
Directions:
In a small bowl, mix together the Epsom salt and powdered milk.
Add in the baking soda and use a fork to cut in the honey.
Add in the drops of peppermint essential oil and use the fork to blend all of the ingredients together.
Store in an airtight jar in a cool, dark place until ready to use.
To use, pour half of the contents of the jar into a warm bath. Soak.
Remember to drink plenty of water before and after any bath with Epsom salt and to test any product using essential oils on a small area of skin before bathing.
Have you ever tried making your own homemade milk bath?