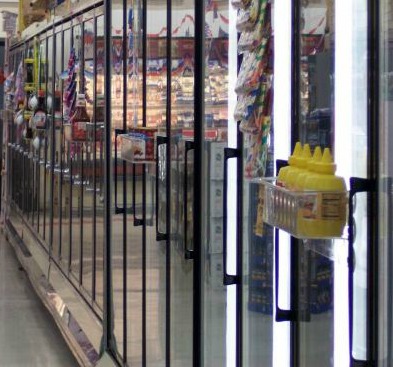 Going to the grocery store is not always easy. There are times when the store is a minefield of rude and insensitive people that are bound and determined to make you lose your temper. Fortunately for the grown ups in the room, it is reasonably easy to ignore them and move on with your shopping. Despite this, wouldn't it be awesome to have a list of grocery store rules and etiquette? Every person should have to read, sign and accept the list as law. Here is my list of 15 grocery store etiquette rules:
Slow Down – Breaking the land speed record with a grocery cart is not necessary nor is it acceptable in the grocery store. Slow down and be careful around those blind corners.
20 Items or Less – Why is it that every time an express lane opens, someone with an entire cart full of items jumps over? Seriously folks, the sign is pretty straight forward.
Have Your Money Ready – Nobody wants to wait while you write out your check or dig for your debit card. Consider those around you and have those things ready when you get up there. You wait in line anyway, so use it to prepare for your turn when you get there.
Let common sense prevail – If you are standing there with an entire cart full of items and the guy behind you has a diet Coke, let him pass. If I need to tell you why, you should never enter a retail establishment again…ever.
When a new line opens, be fair – We all have seen it. Five people are in line and the line next to you that had been closed opens. Then the cart at the back of the line runs over to take the first spot in the new line. Again, did we not cover this in kindergarten? A new line is not an invitation to race those in front of you. Be fair and let the people that have waited the longest get the next register.
Don't gossip in the aisles – If you run into your best friend in the middle of the baking aisle, don't stop and talk about things while blocking the aisle. Move to an area where you are not going to block everyone else and then talk to your heart's content.
Stay to the right – Unless you live in Europe, keep your shopping cart on the ride hand side. If you go down the middle, oncoming traffic has very limited choices.
Don't break and run – If you spill a drink at home, would you leave it in the floor? Of course not. Make sure you use the same rules at the grocery store. Tell someone if you make a mess or clean it up.
Please and thank you – The magic words are still in style. Use them.
Give shoppers some space – If you are counting out the right change, the last thing you would want is someone looking over your shoulder. Give others the same consideration.
Put back items you change your mind about – When you decide you don't want that package of bologna, take it back to the place you got it. Please don't leave it on the dog food aisle to rot and smell.
Samples are not your dinner – I once watched a man eat an entire platter of pizza samples in the grocery store. That is not what they were for to say the least. Take one and move on so that others can enjoy the samples as well.
Leave carts clean of bodily fluids – When you return your cart, make sure you clean out any tissues, paper towels or gum that you might have used while you were there. Germs are bad enough without having to put away things like that.
Return your grocery cart – At least put them in the cart holders in the parking lot. Never leave them floating in the parking lot or someone will end up with a dented car.
Report great service! – Anybody can complain about poor service. Take the time to report the great service you get as well. They deserve a fair amount of praise for the work they do.
Following these simple rules will keep the grocery stores at least a little more bearable. What rules can you add that I might have forgotten? Sound off in the comments below!