Spinach is one of the easiest plants to grow and you can save so much money by doing it. Here are some tip on how to grow spinach.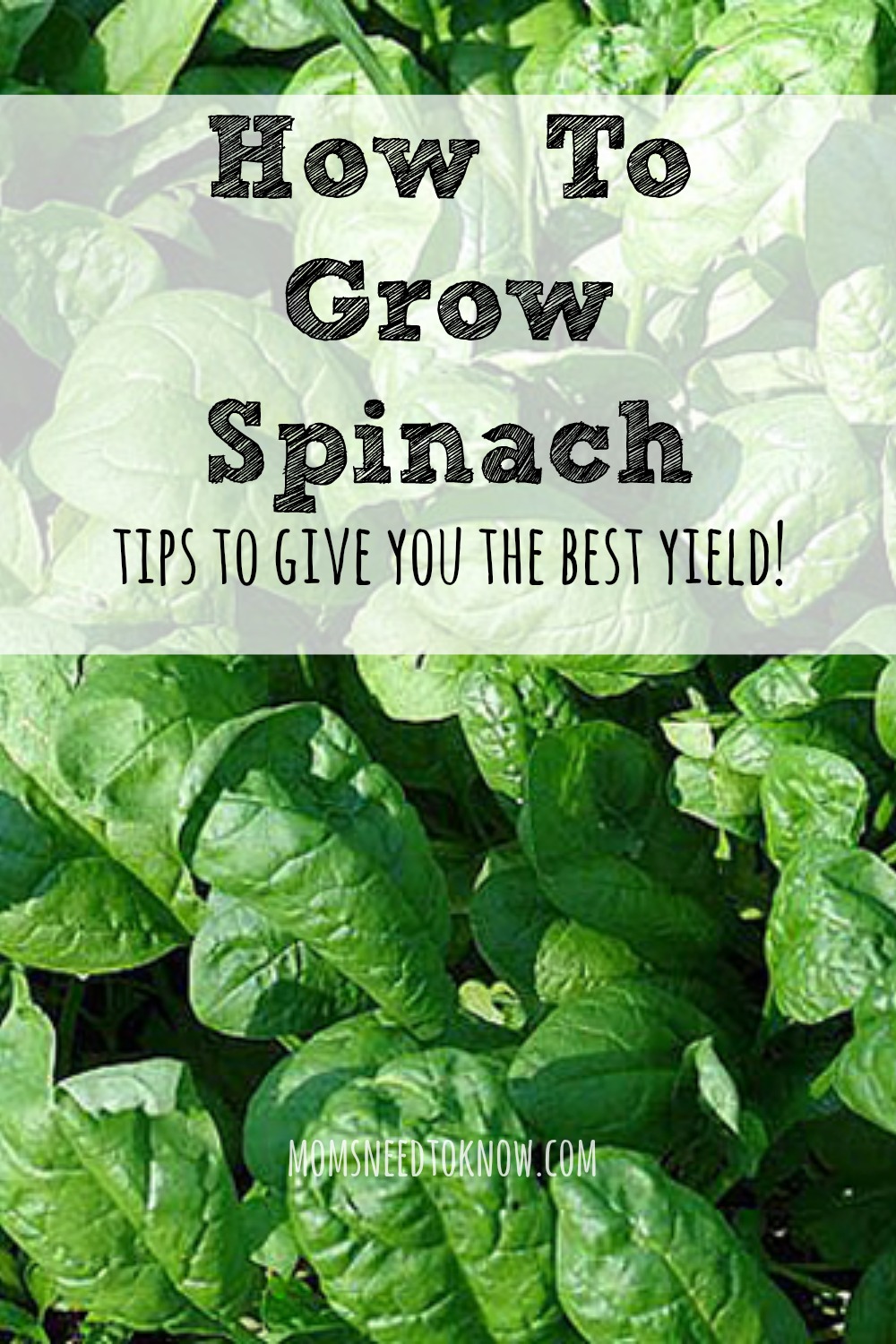 Spinach is one of the 10 Superfoods that should be a regular part of a healthy diet. It is easy to pick up a big bag of organic spinach every week for about $4.
But once the weather starts to warm up, you can pick up a $4 seed packet of organic spinach and grow roughly 150 plants. Two plants grow enough spinach for one person for three months!
We talked about what to grow in your Spring Garden and spinach was on the list.  It is such an easy to grow Superfood that you should definitely grow your own this spring and summer. Here is how to grow your own spinach this year.
Seeds
Spinach is best grown from seed sown directly into the soil. You can purchase transplants if it is late in the growing season at the nursery, if needed. There are different varieties of spinach you can try to see what your family likes to eat more. There are ruffled leaf or flat leaf spinach as well as dark green and even purple spinach seeds available.

Seeds of Change Certified Organic Spinach $3.21
How to Grow Spinach
Spinach is typically a cool-season vegetable, but can be grown year-round with a few tricks. Spinach has a short root system which means it can be grown in containers (plant it right next to your herb container garden), raised beds, and in a regular vegetable garden. If you plan on eating the baby spinach leaves, then the plants won't get larger than about 6".
Spinach seeds are small. So when you plant them in the soil you don't need to make a large hole. The rule of thumb is to plant a seed no more than 3 times its diameter. The best trick is to plant spinach seeds about 4" apart on top of the soil. Then take a handful of soil and spread it over the seeds. Once all the seeds are planted, gently water the seeds, be careful not to dump the water on them or they will be washed away.
During the first week, don't let the soil dry out - it should be kept evenly moist. Once the seeds have sprouted, usually after 3-7 days, they need 6-8 hours of sunlight a day.
Harvesting
Spinach is one of those plants that you can harvest when the leaves are young, usually around 10-14 days. As you pluck off stems, more leaves will grow in their place. Never take more than half of the leaves off of one plant at a time.
Sow another round of seeds every 14 days to extend the growing season. If you have planted in a container, pull it inside if it is cold outside. This way you can grow spinach year round long!