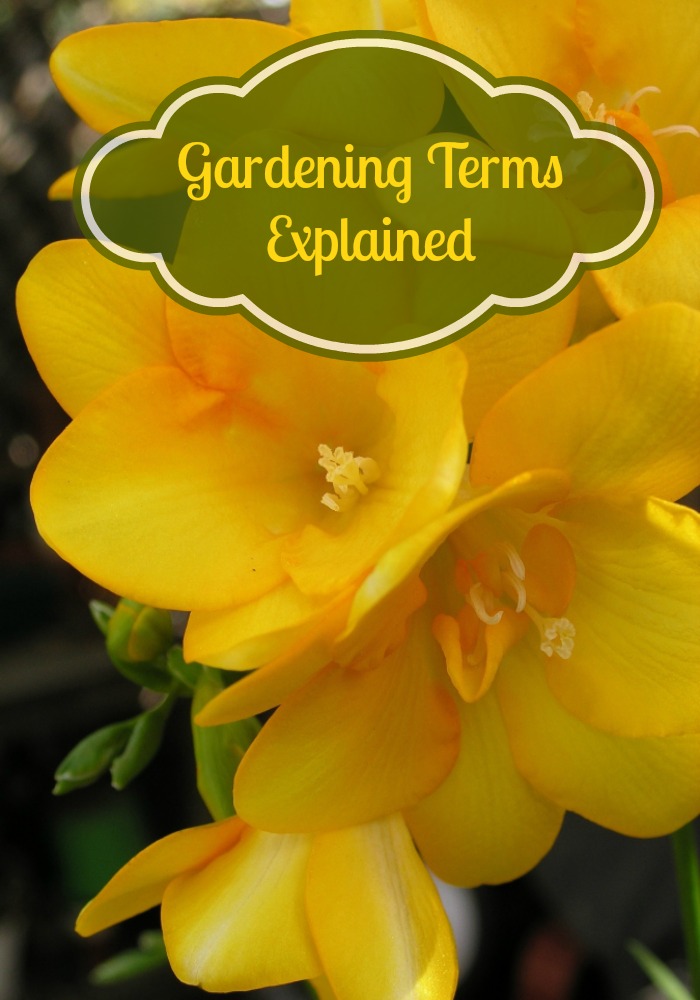 Whether you are a newbie to gardening or an old pro sometimes a refresher course in all those terms is helpful. Here is a quick guide explaining gardening terms.
Basic Terms
Annual: A plant that grows from seed, lives out its full life cycle and dies in one growing season.
Perennial: A plant that continues to grow year after year and does not complete its life cycle in one year but over the course of many years.
Sowing: Planting seeds into the garden or potting soil
Dead heading: Removing off dead or dying flowers that signals to the plant to produce more blooms
Harvesting: Removing ripe fruit and vegetables from plants
Determinate and Indeterminate
Most vegetable plants fall into two categories: Determinate or indeterminate which is a term that defines their growing patterns.
Determinates are bush varieties and stop growing when the plant reaches a certain height. All of the fruit from this plant matures at the same time which is perfect if you want to can or freeze your veggies or if you prefer to harvest them all at the same time. Most determinate varieties need a cage or something to stake the plant.
Indeterminate varieties continue to grow and produce vegetables throughout the growing season. Indeterminate plants need extra-tall supports because they like to grow big and tall. Indeterminate varieties of vegetables to have many branches or offshoots that you can prune or train them to go on a trellis. Indeterminate varieties need a larger growing area in your garden. Indeterminates are great to grow so you have fresh vegetables all season long as they ripen at different times.
Heirloom vs. Hybrid vs GMO
Heirlooms: Any plant that come from seeds that are at least fifty years old and often are pre-WWII. Heirloom plants are open-pollinated, meaning they are non-hybrid and pollinated by insects or the wind without human intervention. Heirloom plants tend to have the same basic characteristics from year to year but will produce will produce different sized and colored fruit even on the same plant. Their fruit tends to be tastier and more robust than their hybrid counterparts. A hybrid plant produces fruit that is uniform in both appearance and taste with no variation.
Hybrid: A hybrid plant is bred by crossing varieties that offer better disease resistance, produces higher yields, and has other improved traits. A hybrid is created when plant breeders intentionally cross-pollinate two different varieties or species, with the aim to produce an offspring or hybrid that contains the best possible traits of the two parent plants.
GMO: A genetically modified or GMO seed has been synthetically modified in a laboratory and may contain a mix of genes from other species of plants. A non-GMO hybrid has been genetically modified in a test garden by using cross pollination. Cross pollination is a natural process that occurs within the same plant species. The process of developing a cross-pollinated hybrid takes many years and tests to carefully control the combination of traits desired.
Symbols for Disease Resistance Tomatoes
Hybrid names are followed by capital letters that stand for resistance to certain diseases. A good nursery should carry the plants that are resistant to the most prevalent diseases in your area and this should help you when you are planning your tomato garden!
V – Verticillium Wilt
F – Fusarium Wilt (Two Fs indicate resistance to both Races 1 and 2)
N – Nematodes
A – Alternaria Stem Canker
T – Tobacco Mosaic Virus
St – Stemphylium (gray leaf spot)
SWV – Tomato Spotted Wilt Virus
LB – Late Blight
You might want to check out these other gardening tips: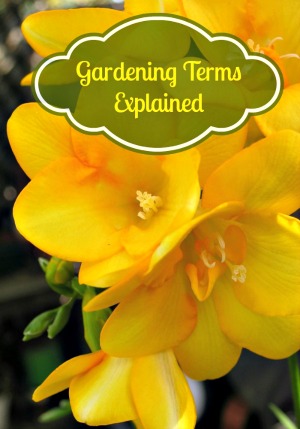 Gardening Terms Explained | Gardening 101