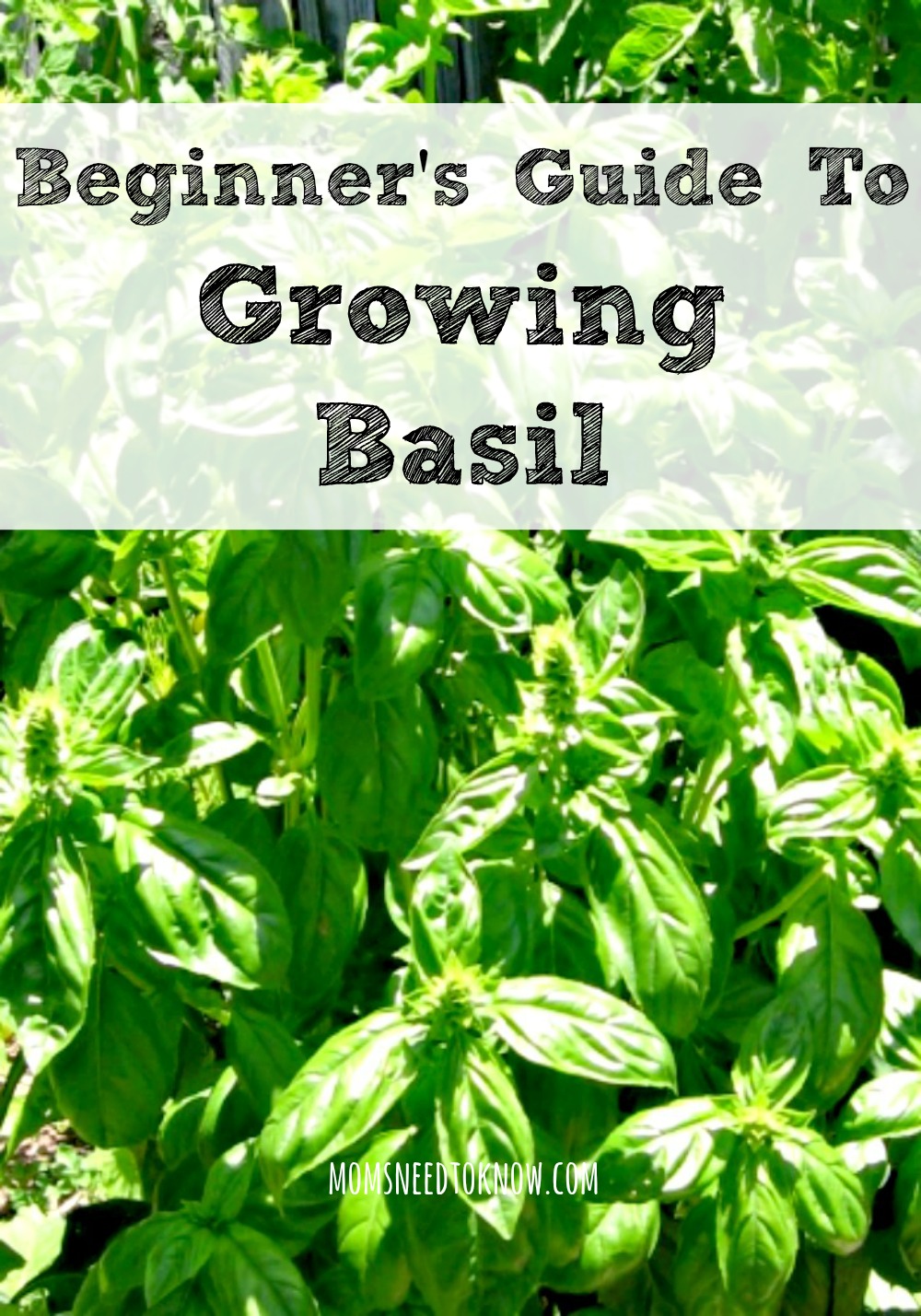 Ahhh basil. Everyone loves to eat it, but not everyone can grow it. Basil can be a finicky little plant when it is just starting out. It has made more than one gardener scream in frustration. I don't want that for you!
If you are planning your Spring garden, here is a Beginner's Guide to Growing Basil to help you out.
Seeds or Transplants?
Beginners, don't even think about growing basil from seed. If you do, just wait for the frustration to come out after two weeks. You will be SO excited to see the little guys sprout up and then you will wait, and wait, and wait some more them to grow bigger. You will keep waiting. It won't happen. Basil seeds tend to grow a fungus on the soil that stunts their growth. It is due to poor air circulation and not keeping the soil's water level maintained.
Go ahead and head on over to the nursery and pick out 1-2 basil plants in different varieties. Unless you plan on freezing and drying basil, a 6-pack of basil will produce too much.
Tips and Tricks
Basil are heavy nutrient users. So this means two things - grow them in at least a one gallon container (learn more about growing an herb container garden) and feed them every month.
Since basil plants produce edible leaves, they need more nitrogen, making blood meal the perfect soil amendment. Basil also needs a lot of water. It can handle the soil drying out in between waterings, but it really likes to be moist if possible. Basil is also a sun worshipper - give your plant at least 6-8 hours of bright sunlight a day.
Harvesting
You can start to harvest basil as early as 3-4 weeks or once the plant is taller than six inches. Gently pinch all the way down the stem to the union of the next leaf set. You want to remove that stem so that new leaves will grow from that point. Pinch off as much as you need at the time or harvest full stems for freezing and drying. Always remove the flowers the minute that they emerge. If you don't, they will make the leaves turn a bitter taste and make the plant go to seed.

How to Dry Herbs: A Complete Guide on Drying Herbs - $0
Follow this beginner's guide to growing basil and enjoy basil all summer long!
Do you have any tips to add?