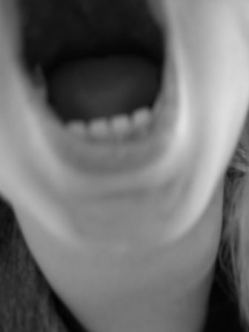 Bad neighbors that make tons of noise can make being in your own home a very miserable experience.  You will find it hard to sleep, hard to watch television and you might even begin to dislike being at home altogether.  Everyone has had a loud and obnoxious neighbor at one point, but some are completely over the top.  Here are some tips to deal with loud neighbors:
Talk to Them
While it is not always effective, some neighbors will stop making noise if you talk to them.  This could also have the opposite effect and cause them to get even louder.  Try to be polite when you talk to them.  You may also want to talk to them at a time when they are actually not being loud.  They will likely be calmer and more receptive in the light of day.
If they are reasonable people, something as simple as "hey - would it be possible for you to turn down the radio when you have the windows open? Sound really carries in this neighborhood!" could make all the difference in the world!
Shame Them
If you live in an apartment, you surely have a common area where you can post notes and memos for all to see.  Create an easy flyer about noise and post it in this area.  Do not name the neighbor.  They will be able to figure out you are talking about them.  Other neighbors will probably be able to figure it out too.  Make sure the flyer is very to the point and be clear about the type of noise and just how loud it is.  Let them know what this noise is doing to you, such as preventing you from sleeping or not allowing you to catch your favorite television show.
Be aware that this method could be considered passive aggressive by many. Do not call names in the flyer and just stick to the facts. Don't play the martyr. A simple reminder about excess noise can often do wonders when you need to deal with loud neighbors.
Build a Fence
If all else fails, consider constructing a boundary. This can help to obstruct some noise and will say to your neighbor, "There is a problem here."  There really is no better way to get this point across.  Of course, you should do the building when they are sleeping so that you wake them up and annoy them.  Do the sawing near their house and pound in the posts as loudly as possible.  You could probably play some music to help to keep you motivated.  Loud music is, of course, the most motivating.  A few equally loud friends and your dog barking frequently to cheer you on is always a good thing too.
Okay....so maybe you just build the fence and ignore everything I said after "constructing a boundary"
Talk to the cops
Most areas have a noise ordinance but you will need to get proof. Break out the recorder or go around and get signatures from other neighbors that are being disturbed. This is especially effective in an apartment complex. Simply turn in the list to the landlord and you will usually get results. If not, then talk with the cops about the noise problem.
Calling the police should always be a last resort when you have to deal with loud neighbors.  Remember, you will have to live next to these people long after the police have left.  It is always best to try reasonable and friendly measures first when you have to deal with loud neighbors.