If you are looking to add more income to your household budget, you can easily make money with survey sites! These are the best companies to try.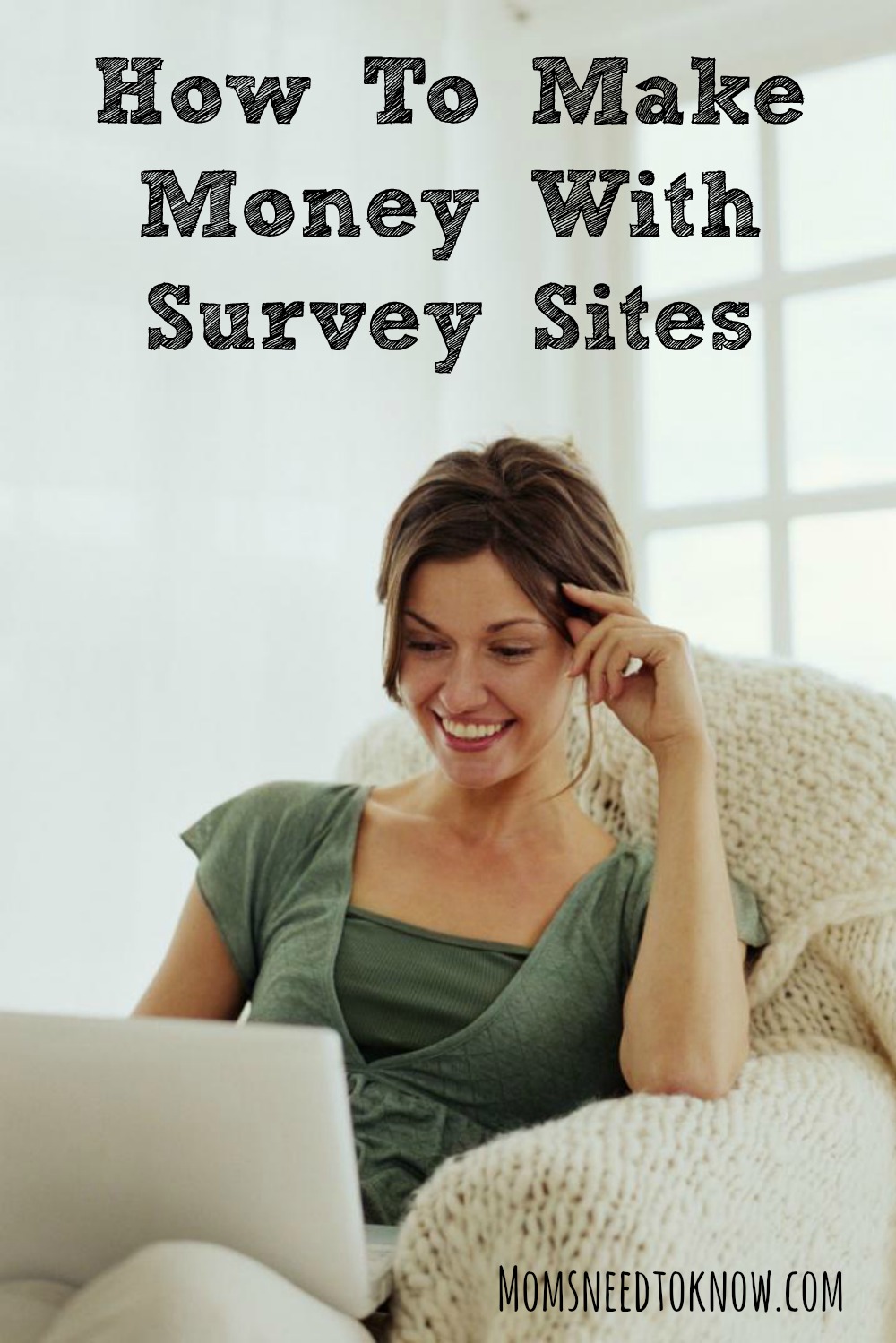 When I first became a stay-at-home mom, one of the things that most scared me was money.  We had been saving for me to be out of work, but savings eventually get depleted.
One day, on a whim, I decided to try to make money with survey sites.  While the money I made didn't pay our mortgage, there were many months that it was enough to "keep our heads above water".
There are a number of survey sites that will pay you to take surveys. However, some are better than others. While some can result in a nice bit of pocket change, others pay pennies.
If you want to make a bit of extra money, you want to focus on the best of the best. The following are some of the best sites that will allow you to make money with survey sites:
Opinion Outpost
Opinion Outpost is one of the most loved survey sites. The company is open to those living in the United States and is very easy to sign up for. When you sign up and confirm your membership, you'll actually be entered in a $10k giveaway. Most surveys take 10 to 15 minutes to complete and all are completed online.
When I first tried to make money with survey sites, Opinion Outpost was consistently my best moneymaker!
Harris Poll Online
Harris Poll has been in business for over 50 years. Their online survey company, Harris Poll Online, allows you to take surveys and earn HIpoints. These points can then be traded in for rewards. The company claims that Hipoints are awarded roughly 10 minutes after a survey is taken. This site is open to several countries. In addition to points, members will also receive entries in giveaways for every survey they take.
MySurvey
MySurvey is one of the survey companies that is focused on fun. The company is open to several countries. When you complete surveys, you are rewarded with points that can be traded in for cash or gift cards. You will even have the chance to try new products.
National Consumer Panel
National Consumer Panel is a company that will reward you for sharing what you purchase each week. You will be asked to scan your purchases and then earn points for your time. If you buy a lot of groceries each week, this can a bit of time to do. However, it's another great way to make money. From time to time, the company will contact you to ask what you thought about certain products.
Swagbucks
Last, but not least, Swagbucks is another great site to take surveys to make money. The site also offers a number of other ways to make money through shopping, watching videos, searching, etc. Once you sign up, you'll be able to start taking surveys. You will earn points for completing surveys and can trade them in for gift cards, including Amazon gift cards! Swagbucks is available in the United States, Canada, the United Kingdom, Australia, and Ireland.
If you have a bit of free time, why not do something that can earn you a bit of play money? Survey sites can be a quick and easy way to earn rewards. If you have 10-15 minutes to spare, put that time to good use and make money with survey sites.
Do you have any favorite survey sites to add?
How to Make Money With Survey Sites