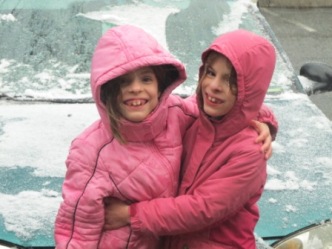 Most people genuinely enjoy a heartfelt hug. When you are in the right situation, a hug can bring you closer to someone you care for and enhance relationships. When you are in the wrong situation, you can quickly find yourself in hot water. Whether it is an inappropriate hug at work or an embrace with someone that feels differently than  you, it can quickly get you in trouble. Here are some hugging etiquette tips that will help you avoid such circumstances:
Never simply dive in
Some people hug first and ask questions later. You should always consider the person you are about to hug. Are they someone that has given you a hug in the past? Are they someone that would generally be on your hug list? Always consider whether the person you want to hug is the sort to want one. Some are simply not the hugging type. In fact, some people hate being touched at all by someone other than their spouses.
Never hug at work
Work is never a good hugging place. Even if you have a close relationship with someone you should leave that type of affection for outside the workplace. The only time I can imagine a hug being okay at work is if you are a family owned business and all family members work there. Even then there might be family that wants no part of your hug.
Never hug when you are sick (or they are)
Hugging someone when you are sick is just ignorant. Never do this and always give distance to those that are sick as well. This should be common sense for most people.
Always ask if you are unsure
If you really want to give that hug, then ask permission. If you are not sure, you probably should not do it. I would much rather get a hug from someone that I know wants one than from someone that you have to ask permission from...just a thought for you to consider.
Don't linger
Hugs can also get misconstrued. Make sure you hug and release fairly quickly. The last thing you want is to send the wrong message or make anyone feel uncomfortable. Give a nice little hug and let go!
Consider the sideways hug
The sideways hug is one of the best ways to give a hug, but keep your distance. Simply extend your arm to someone and hug them with your side. This is a much less invasive hug and it will be easier to give to those that you are uncomfortable with.
That said, the world needs more hugs! Just make sure you are hugging someone that is cool with it!