For Girl Scouts in Eastern PA, there is a closer option for overnight camping - now you can do it right at Shelly Ridge - and do it in comfort!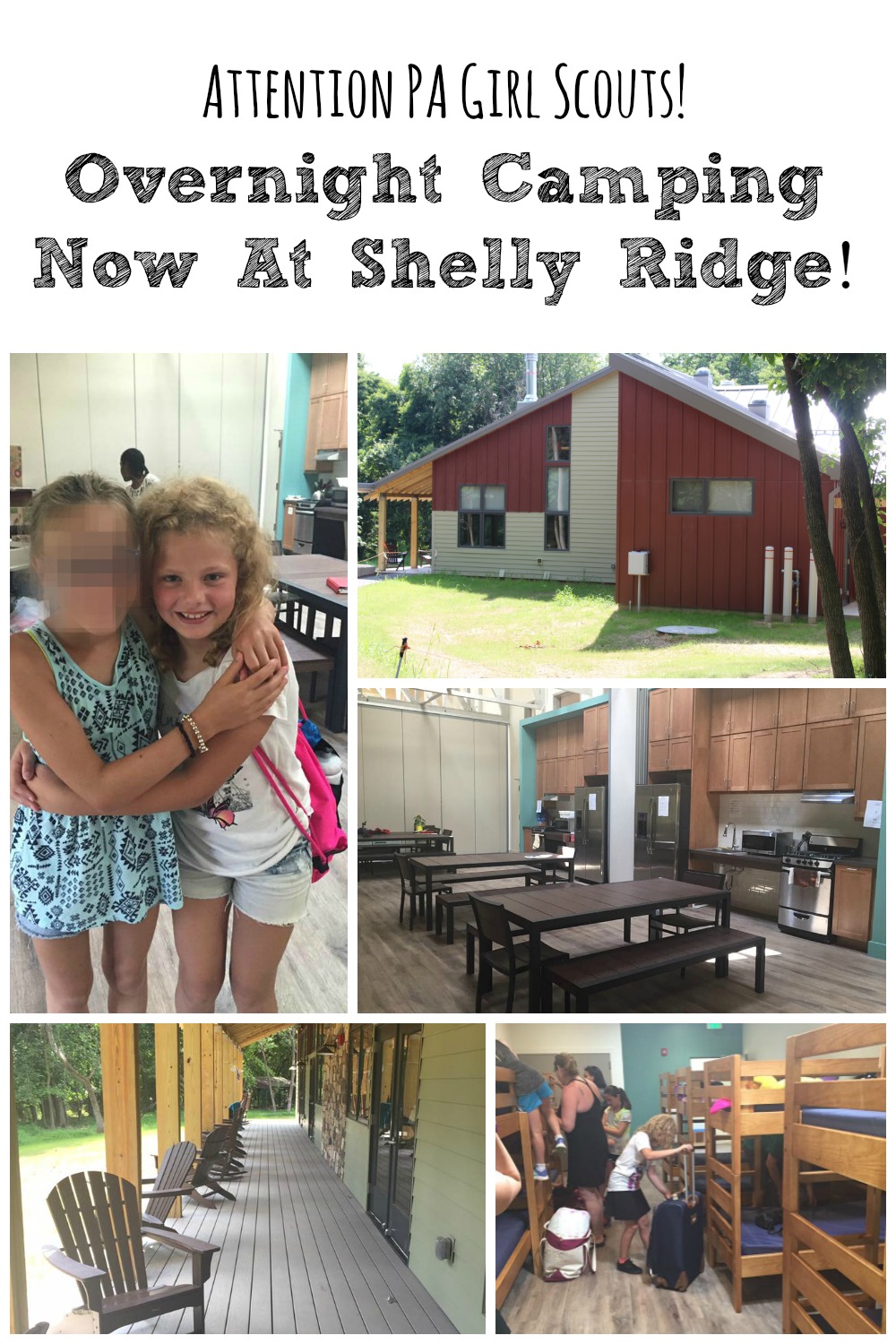 So - funny story....
I am 47 years old. I have lived in the Philadelphia area all of my life. I was a Girl Scout from the time I was in 3rd grade through 11th grade. I was VERY active in Girl Scouts and in the mid-1980s, actually appeared in a television commercial with Sister Sledge for a brand new Girl Scout Day Camp called Shelly Ridge.
Shelly Ridge Girl Scout camp is located just outside of Philadelphia, just minutes from the Roxborough, Germantown and Chestnut Hill sections of Philly.  Just minutes from Plymouth Meeting and Conshohocken, it is in the perfect location for Philadelphia and "lower Montgomery county" Girl Scouts.  It sits on 100+ acres of wooded area complete with hiking trails and  streams that will make you forget how close you are to the city.
But I never really got in to day camp. I was an overnight camping kind of gal. My mom used to send me to at least 2 sessions every summer to Camp Laughing Waters or (the now closed) Camp Indian Run.
When my daughter started school, once of the first thing that she wanted to do was to join Girl Scouts (I may have pushed her a bit) and she went on a few camping trips with her troop and I looked forward to her being old enough to start her overnight camping adventures.
So imagine my delight when the people at Girl Scouts of Eastern Pennsylvania (our council) emailed me to let me know that, not only was Shelly Ridge opening up to overnight camping for the first time in their approximately 30-year history, they wanted to send Elizabeth to Shelly Ridge for a week to experience it for herself.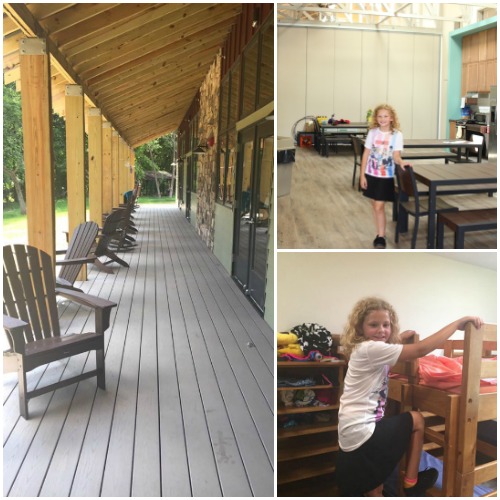 Ecstatic doesn't even begin to describe it....I wanted Elizabeth to experience everything I had as a girl.  The "instant friends" that are made at Girl Scout camp, the campfire songs (I still know many of them by heart)...just EVERYTHING about Girl Scout camp that was such a part of my childhood.
And so, we looked through the camp brochure and picked out a session that interested her and fit in to our schedule.
Drop-off day was interesting.  You see, I grew up camping in the platform tents, but the newly constructed Smith Lodge at Shelly Ridge is a completely different experience.  While the bunkrooms are pretty standard, the kitchen & dining areas are state-of-the art and serve both as a place for meals as well as an activity center.  The Lodge is air-conditioned and the bathrooms are nicer than your standard campsite bath houses.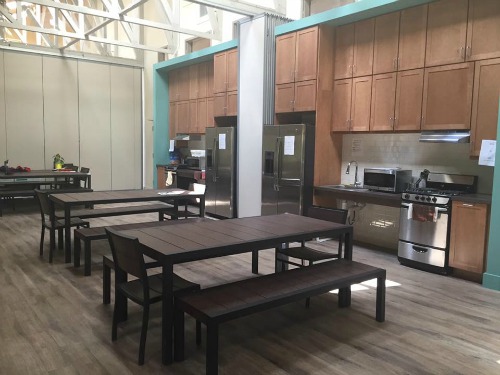 And while this was a little strange for me, it was PERFECT for my newbie-camper daughter. When I picked her up on Friday, she didn't want to leave her new friends and was begging me to send her again next year.  She spent the entire 45-minute ride home recounting every minute of her week at camp.
I call that a successful week!
You see, despite the comfort of the Smith Lodge, Shelly Ridge still has all of the fun that I remember from Girl Scout camp...ropes course, fire pits, S'Mores, hiking, crafts, archery, swimming, exploring nature and more.
But at Shelly Ridge, they have brought overnight camping in to the 21st Century.  With a low-ropes course, a rock-climbing wall and an up-to-date STEM program, Girl Scout camp has moved beyond just campfires and hiking.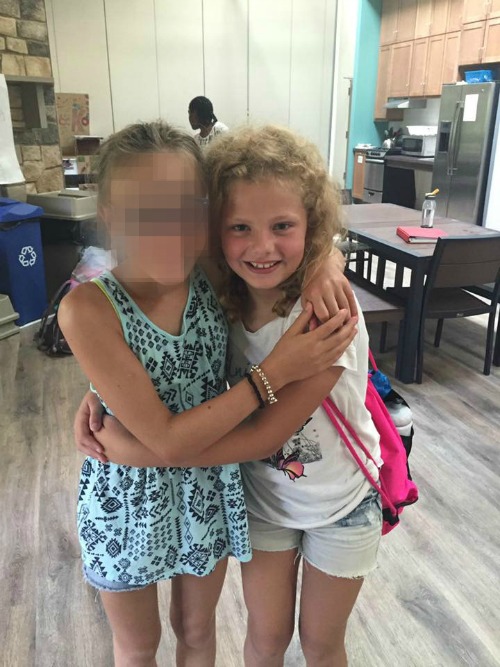 This was just the first year of the Shelly Ridge Resident Camping program, but I am looking forward to sending her again next year (although I will also send her to Camp Laughing Waters for an additional session so that she can get the "platform tent" experience - and so I can look around my old "stomping grounds")
The Summer 2016 Resident Camping Session is over for the year, but be sure to check out Girl Scouts of Southeastern PA website for information on Fall, Winter and Spring events, as well as the Summer Camp program for 2017 (should be released in late Winter or Early Spring)!
Have you ever gone to Girl Scout camp?  I would love to hear your experiences because it was truly some of the best weeks of my summer when I was young!
Disclosure:  my daughter was given a free session at Shelly Ridge Resident camp in exchange for my review, but all opinion are my own and the truth is, I have known since I was 12 years old how wonderful the Girl Scout camp system in the Philadelphia area is!