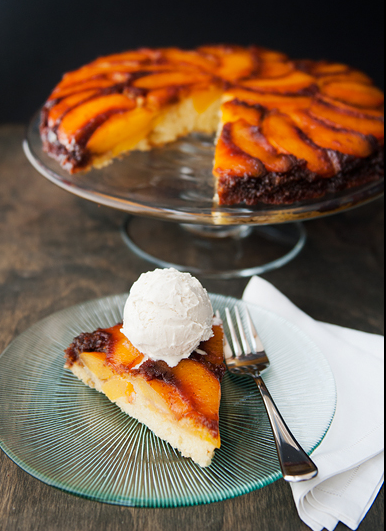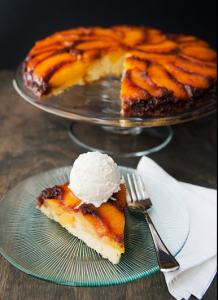 Peaches will be in season very soon. Hang onto this recipe for Peach Upside Down Cake to try out when they are....it looks amazing! To make it you will need:
3 tbsps unsalted butter
3/4 cup light brown sugar
3-4 large peaches, peeled and sliced thick (like 3/4-inch thick)
8 tbsps unsalted butter, softened
3/4 cup sugar
1 tsp vanilla extract
2 eggs, room temperature
1 1/2 cups (210 g) flour
1 1/2 tsps baking powder, aluminum-free
1/4 tsp salt
1/2 cup (125 ml) whole milk, room temperature
Head over to Use Real Butter for the recipe!