With the weather getting cooler, it's time to prepare your lawn for winter. Just a little work will help ensure that you have a healthy lawn in the spring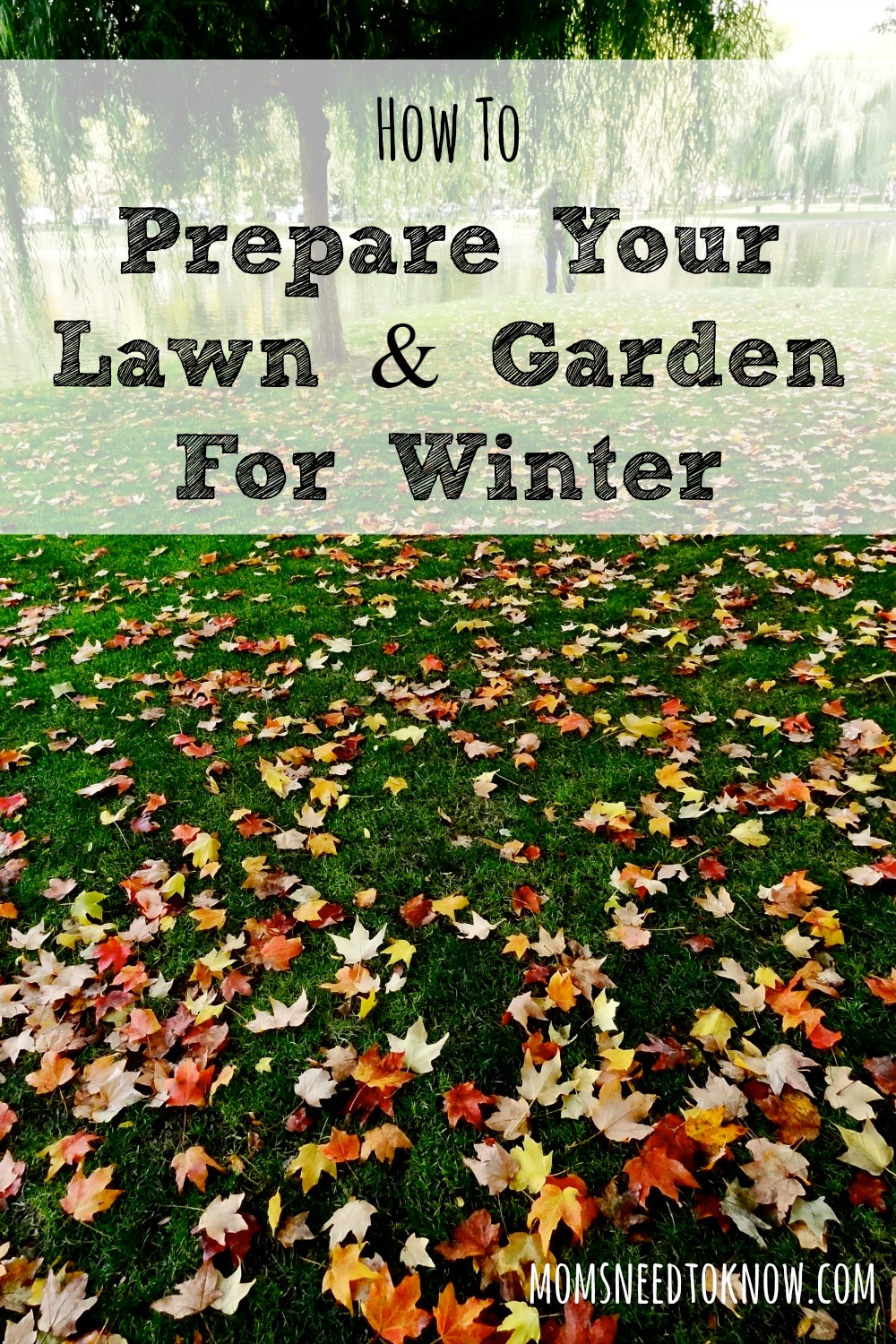 It's that time of year again where we say goodbye to the long hot Summer and hello to the cold winds of Winter. We start pulling out the sweaters and slippers and you may have even turned the heat on in your house. It is the time to prepare your lawn and garden ready for winter as well! A few plants will do quite well in the cold whereas most will go dormant.
Here are some tips to help you enjoy Autumn and prepare your lawn for winter and snow time!
:: Cleanup
Cleanup might not be the most glamorous part of gardening, but it is essential. Rake all the leaves off the lawn. Then mow it really low and add the leaves and clippings to the compost pile. Right before the first snow hits and the grass is dormant, mow one last time at the lowest setting possible. Leaving the grass too tall during the winter can result in mold or other turf diseases come Spring. In your flower and vegetable beds, remove all spent plants. If the plant was diseased in any way, burn it or throw it away. All other plant debris including leaves, stems, and the plant itself can be tossed into the composter (and if you aren't yet composting, it's always a good time to get started with composting).
:: Pruning & Trimming
This is also the best time to trim and prune your trees, shrubs, and other perennial plants. Pruning both evergreen and deciduous trees is ideal to do during their dormant months. First, prune off any crisscrossing, dead or diseased branches. If you can't remove the high branches, consider calling in an arborist. With winter's heavy snow and crazy winds, you definitely don't want those heavy dead limbs to fall on you or your house!
:: Planting
The Fall is the perfect time of year when you want to plant your bulbs for the Spring. Most bulbs need well draining soil and can be planted in garden beds and even out in the lawn for a nice Spring surprise! If you are in Zones 7-9 then grab your winter vegetable seeds and get ready for your second growing season. The best veggies to plant in your garden in the winter include Spinach, Kale, Lettuce, Broccoli, Cauliflower, and Peas.
:: Mulching
If your garden beds will not have a winter garden, then they need to be mulched. Mulch the beds with at least two inches of organic matter. This gives the bed much needed nutrients for the next growing season. Then you should mulch around your trees and shrubs as this keeps their roots protected from the harsh Winter snow. Just don't cover the tree trunks as they don't like that very much. Mulch holds a lot of moisture, which can cause rot and mold on the trunks, so just be mindful when spreading it around the base.
All four of these steps are essential to getting your lawn and garden ready for winter. By doing them you help essential your garden is ready for the burst of activity in the Spring!
How To Prepare Your Lawn For Winter