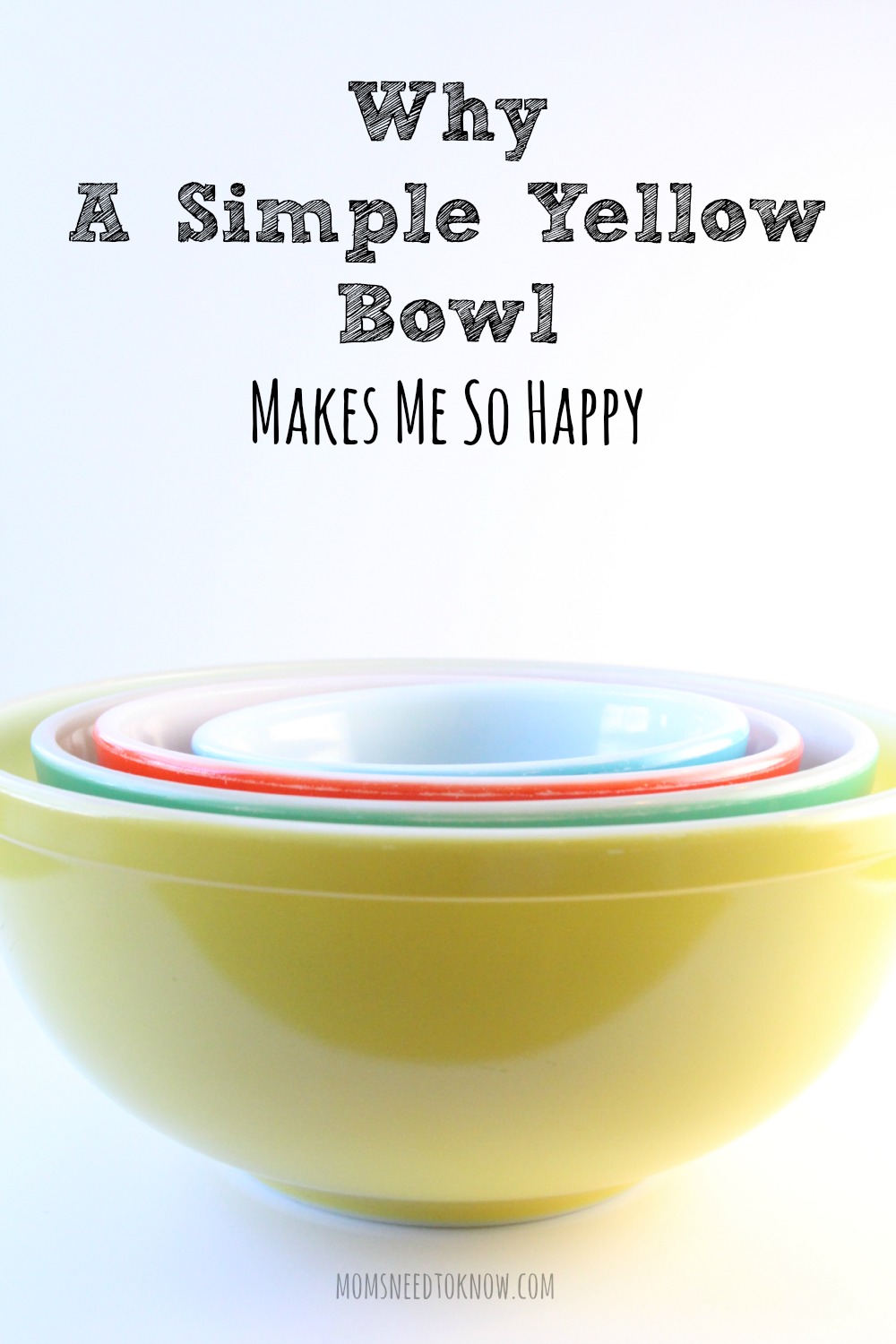 This Christmas, my husband gave me something that I have wanted (and ok - coveted) for about 7 years. A Pyrex set of 4 nesting bowls from the 1960's.
I received many great gifts this year from my family and friends, but nothing compared to the set of 50-year old used mixing bowls that he found for me on eBay.
Why, you may ask?
Because of this fabulous 91-year old woman.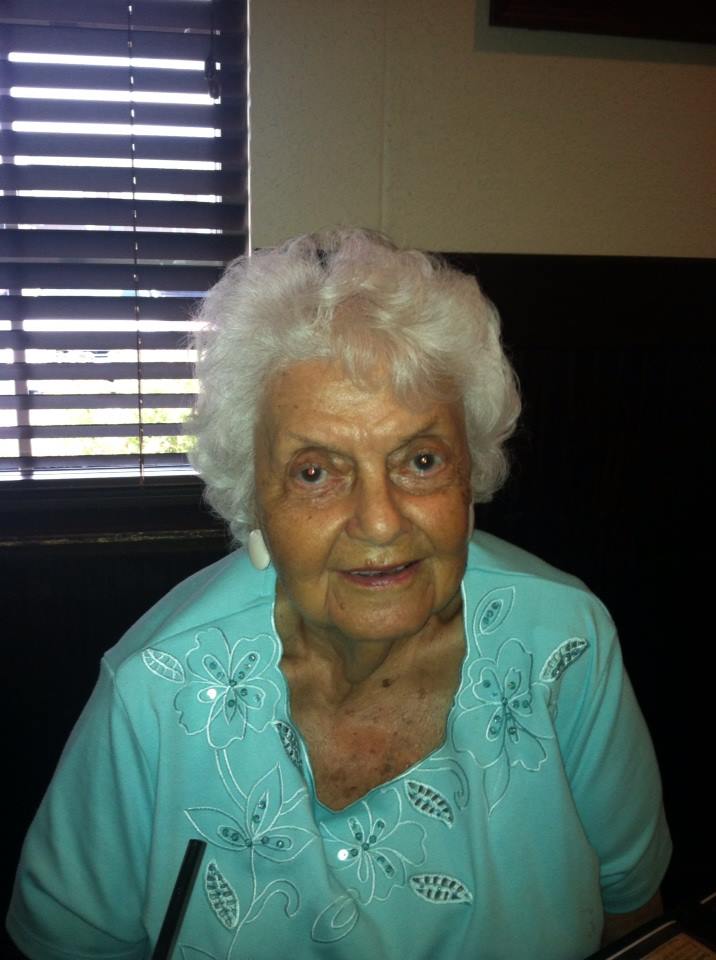 This is my Grandma Callie. One of the most amazing, strongest, kindest, smartest and beautiful women that I know.
Her marriage to my grandfather was a model to all who knew her. After 50 years of marriage, they were still completely "hot" for each other.  I remember many times my Grandpa walking by her and grabbing her butt and her saying "Oh Book (his nickname) - not in front of the kids!"
But back to the Yellow Bowl.....
Growing up, we would spend the week between Christmas and New Years with my mom's family in Indiana.   There are so many memories of those times, but one thing that stuck with me was this yellow bowl.  It was my Grandma's "go-to" bowl for anything.
It was part of a 4-piece nesting set made by Pyrex between the 1940s and the 1970s. I don't even know if she still had the other bowls in the set - but she had that Yellow Bowl! It was used for mixing. It was used for serving. It was used to hold fruit. It was used to gather things. It was used for everything!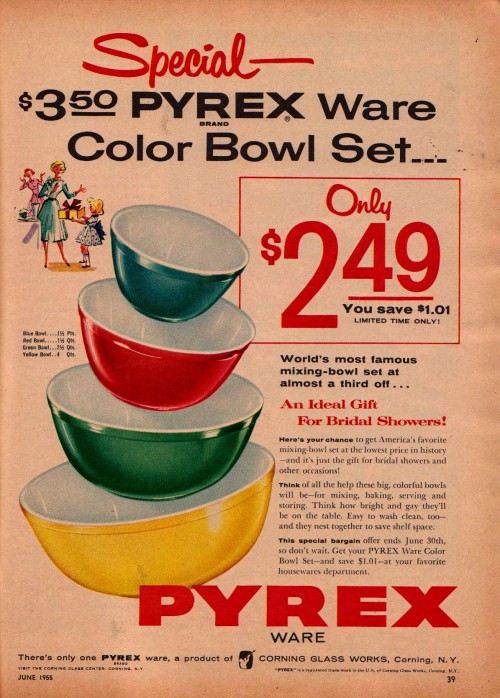 The Yellow Bowl is Grandma Callie!
Fast forward about 20 years and my sister is hosting most holiday dinners (she has the biggest house and 2 ovens) and I am tasked with making the corn pudding.  My mom tells me that I need to "grab the Yellow Bowl" from my sister's cabinets. Turns out that my grandmother, when she was younger, would go out to garage sales and flea markets looking for parts of this iconic bowl set, gather them and send them to the women in the family.
My sister got a set many years ago and if I asked her to find me a set, she probably would...but she is 91!  There is no way that I am going to ask her to do that! So now we have several years of Easter and Thanksgiving of me joking every time that I have to make corn pudding that I "need" a Yellow Bowl (because that is the first part of the directions for many of my grandmother's recipes - "Grab your Yellow Bowl")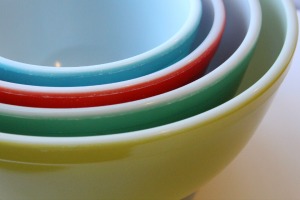 Well - I guess Brad had heard enough about me teasing/complaining that I didn't have a Yellow Bowl of my own, because he bought me a set of the 4 nesting bowls off of eBay this year.
I don't know if I can ever accurately explain how happy getting The Yellow Bowl made me.
It is a connection to my family. It is a connection to my childhood. It is a connection to a simpler time.
And there won't be one time that I use The Yellow Bowl that I don't smile and think of my Grandma Callie.
Do you have your own version of The Yellow Bowl?