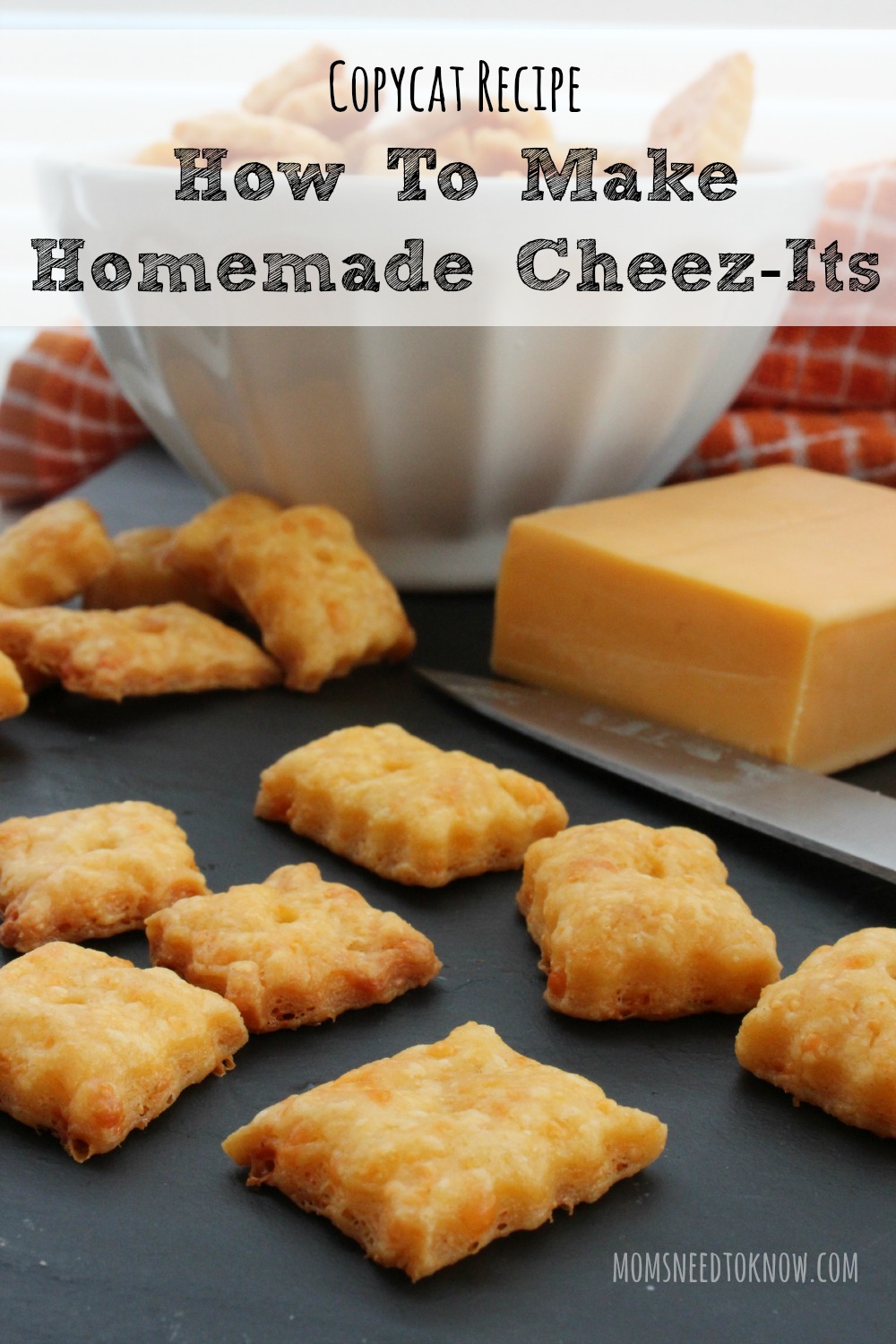 Cheez-Its are a big thing in our house and I actually really try to limit buying them at all, for the simple reason that my kids will eat an entire box in an hour if I let them. And even if I don't let them, they will end up "sneaking them" unless I hide them somewhere.
And since I get tired of hearing them ask me to buy them, I thought it might be a good idea to have a recipe for homemade Cheez Its on hand. This way I can control what they are eating. They still aren't the healthiest snack available and of course I would prefer they snack on fruits and vegetables, but at least by making them from scratch, I know exactly what is going in to them and there are no artificial flavoring or preservatives!
To make this recipe for homemade Cheez Its, you will need: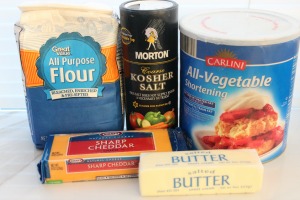 Ingredients:
8 oz Shredded Cheddar Cheese
2 tbsp cold Butter cut into small pieces
2 tbsp Shortening
1 tsp Kosher or Sea Salt
1 cup Flour
2 tbsp Ice Cold Water
Scroll down for the complete directions!
These didn't end up tasting EXACTLY like the original, but they were close enough that my children were satisfied and I was able to put off buying a box for a while.
I would love to know if you make these and if you liked them!
Ingredients
8

oz

Shredded Cheddar Cheese

2

tbsp

cold Butter cut into small pieces

2

tbsp

Shortening

1

tsp

Kosher or Sea Salt

1

cup

Flour

2

tbsp

Ice Cold Water
Instructions
Blend the cheese, butter, shortening and salt together on medium low speed in a stand mixer with the paddle attachment or food processor

Add the flour and mix on low to incorporate (the dough will be dry and crumbly).

Slowly add the water just until the dough comes together in a lump.

Form into a ball and wrap in plastic wrap and refrigerate for an hour.

Preheat oven to 375.

Line a baking sheet with parchment paper.

Flour your work area and roll out the dough very thin (less than 1/8").

Use a pastry cutter to cut into 1" squares and use a skewer or toothpick to poke a hole in the center of each.

Transfer to prepared baking sheet.

Bake for 12-15 minutes or until light brown at the edges.

Transfer to a cooling rack and allow to cool.