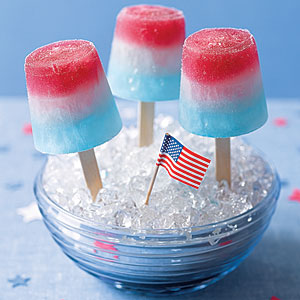 Here's a recipe for a cool treat to make for this 4th of July holiday. Plan ahead so you have these on hand! To make them you need:
1 cup cranberry juice
1 cup lemonade
1 cup blue sports drink, such as Gatorade
Head over to My Recipes for the instructions!