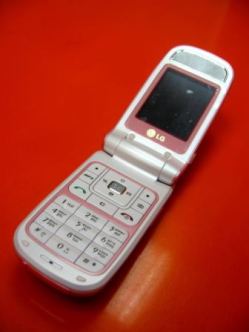 Talking on the telephone is something that really should have been a class in high school. With all the cell phones and various technological breakthroughs, it is easy to see how kids could benefit. Despite the cell phones and perhaps because of them, telephone etiquette is what is really needed. Why do people have so much trouble using their manners and common sense on telephones? Should there really have to be a list of rules telephone etiquette to live by?
I am not terribly sure if my school idea would stick, but if it was I would use the following talking points in my lesson plan for the class:
The Potato Chip Rule
What is it about people and eating while talking on the phone? This is called the potato chip rule but it just as easily could have been the Hot Pockets rule, the chewing gum rule or the Rice Krispies rule to name a few. If you are going to insist on eating when you call me, I am going to do the proper thing and give you plenty of space. Call me back, right?
The "Take My Hint" Rule
If you have never heard any of my excuses to get off the phone, you are probably good on these. If you have heard me tell you about the supper on my stove, the wax on my legs or the bath with my name on it, then you probably are doing a poor job on this rule. When people throw you a hint to get off the phone, don't make them hurt your feelings to do it. Take the hint and hang up.
The Multiple Personality Conversation
Newsflash...If you are speaking to two or three people at one time and you are on the phone with me, I don't see what you are doing. Phones generally are not going to be giving that information. So...unless you intended to call me Snowflake and really do want to have me check out your itch, I would suggest talking to one person at a time. Your significant other and doctor will appreciate it. (so will I)
The Tone Deaf Rule
Talking to me as though I were deaf is not necessary and mumbling like a drunk is not popular either. Speak in a clear and level voice and I will be able to hear you. If you are going through a tunnel or otherwise getting a bad signal, yelling at me will not make you suddenly come in clearer. In fact, it will get you a dead dial tone when I hang up.
The "You Woke Up My Child" Rule
This is also known as the "Run while you can" rule and it is not a good one for you to be familiar with. My Daddy taught me to turn off the phone unless it is an emergency at ten. If you call after that without alerting me and wake my children, nobody on earth will hear you scream when I find you. Don't call me after hours unless the world is ending and my killing you won't matter anyway.
These are my personal pet peeves for telephone etiquette. What are yours?