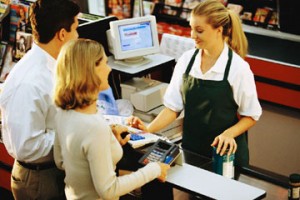 I don't "do" coupons

Only poor people clip coupons

What will other people say when I whip out my 50 coupons?
There are other excuses for not using coupons, but let's just focus on these.  They are condensed, but I bet you have either heard them said (or something similar), or said them to yourself when you threw out the weekly coupon circular in your Sunday paper
But you know what you tossed out? 
Money.  Cash.  Dollars.  That stuff-which-makes-the-world-go-'round.  If I told you to take $10-50 each week and flush it down your toilet, would you?  So why do you persist in tossing out your coupons?
So let's take the excuses one-by-one:
I don't DO coupons:  why not?  are you too good for it?  Does your shite not stink?  Are you too lazy?  Are you the one who found the ONE money tree that actually gives money instead of leaves?  I don't mean to be offensive so early on in this blog, but nobody is "above" coupons.  It is no different than hitting a great sale at Target, Macy's or NeimanMarcus.  I shop at all 3 of them and I "do" coupons.  I get free Silk SoyMilk AND the $20 designer shoes.
Only poor people clip coupons:  you know who also clips coupons?  People who do not wish to be poor.  People who wish to spend whatever income they have on more fun things than groceries.  You know what I did this morning?  I woke up and brushed my teeth with a free toothbrush and free toothpaste.  Then I got in the shower and washed my body with free soap, and my hair with free shampoo and conditioner.  Then I used my free razors and free shaving cream to shave myself in the "appropriate places".  After that I used my $22 facial cleanser, dried off and used my $32 facial cream and my free body moisturizer.  I used the savings from my grocery budget to pay for the extravagances of my skin care budget (and we won't even get in to my shoe budget!)
What will other people say when I whip out my 50 coupons?:  that can be an issue and it is one that I have had to deal with.  It can be embarrassing (especially when you run in to an over-zealous clerk who feels the need to inspect each coupon)to stand there while the people behind you are getting annoyed.  People like to give the impression that you are holding them up...that you are being rude for using coupons...that you are just a cheapskate arguing over $.75 off a can of Pringles (hey - if you find that coupon, let me know, because that is a FABULOUS one!).  But you know what?  The day that those people behind you start paying for your groceries is the day that they can start dictating how you pay for those groceries.  The best that you can do is be completely organized before you step in to that checkout lane.  After that, it's not your problem.  Really - it's not your fault.  You are a grownup now.  As long as what you are doing is legal and moral, do you really care what others think of you?  Of course, the alternative (if you can swing it) is to shop on "off-hours" when the store is less busy to avoid holding up the fewest people.  But the truth?  We women are "hard-wired to feel guilty for every thing we do.  Resolve yourself to NOT feel guilty for using coupons and you will be amazed at how annoyed you  get with the impatient people behind you (of course, this is assuming that you are organized before you step in to the check out lane  Those who aren't organized get 20 lashes with a coupon from MKTN!)
So what holds you back from using your coupons?
This post is part of Frugal Friday.  Check out the other great tips by clicking here!