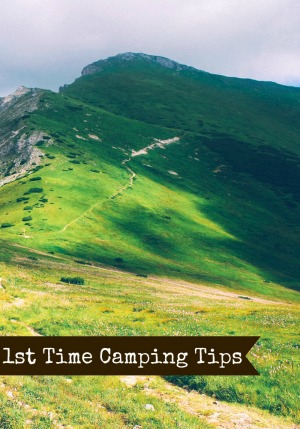 Camping is a great activity to do as a way to get away from the world for a few days. First time campers can have some fears about going out into the wilderness for the first time. Being prepared for your first camping trip is essential to having a great relaxing time out in nature. Here are some first time camping tips to help ease your fears.
Bring along a first aid kit. Items to stop bleedings, salve for a burn, an ice pack and a bottle of ibuprofen are all great to have in the kit. Be prepared for an accident but don't worry excessively about it.
When packing food for the trip it is a good rule of thumb to pack enough food for one extra day in case you decide to stay. Food that can be used for multiple meals is key for space saving and makes meal prep a little bit easier. Bring a separate cooler for beverages as you will be in and out of that one more often and don't want the ice to melt too quickly.
Arrive at your campsite with at least two hours of sunlight available. Most campgrounds allow you to arrive between noon to 10:00pm. Know the times that they want you to check-in as you don't want to get there and the ranger is gone for the night. Your first time setting up your campsite will be a little bit stressful and could take you to an hour so give yourself extra time.
When you set up your campsite, survey the area and place your tent on a level surface at least five feet away from the camp fire. A great pro tip is if to buy a cheap shower curtain and place that down first as a water barrier against your tent and the ground. It not only will keep the morning dew out but on the chance that it rains, you won't get completely soaked. Always attach the rain flap to the top of your tent even if there is no forecast of rain – trust me.
If you are camping in an area with bears (there will be bear warning signs) remember to place all food, dishes, and anything that smells remotely delicious into the bear containers provided. Do not keep any food in your tent, camper, or car as the bears can smell your food and know exactly what is inside your cooler. If they see an ice chest in the back of your car, they wonder what is it in and how to best get to it – even smashing your window to get to that cooler of goodies.
String your trash up in a tree to keep the critters at bay. Empty your trash every night before you go to bed.
Lights out at most campsites is 10:00pm and remember that your voice and laughter carries quite a distance when out in nature. Check with your camp host or ranger before you crack open a beer as it is illegal to drink even in your own campsite at some campgrounds. Getting a ticket for drinking will put a damper on your first camping experience.
Enjoy the peace and quiet that camping brings when out in enjoying nature. Relax and have fun on your first camping trip and it will be great!