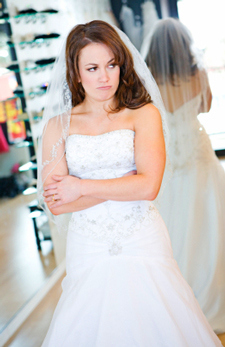 Step parents are a scary proposition to many wedding planners and with good reason...there are a ton of various social minefields possible when you bring parents, step parents and weddings together. While some families are fortunate enough to have good relationships with their exes new spouses, others find it to be a complete train wreck. How do you deal with these situations in weddings and how does that work?
Here are some tips for wedding etiquette for step parent:
The bride and groom are numero uno - What the bride and groom wants plays heavily into these decisions. If the groom is closer with his stepfather than his biological dad and he asks him to stand up beside him, then honor that. Likewise for the bride. When they have an opinion on the subject, it should be the overriding answer to the following issues. Otherwise, you may consider the following rules as a general guide.
Write invitations to make all happy where possible - Invitations are a tricky proposition but can be handled rather easily by simply saying "The parents of" and leaving out names. If you do list the names, go ahead and list all involved parents if needed. Brand new step parents would not need to be included in most cases nor would they expect to be.
Taking her down the aisle - This is completely up to the bride, but you certainly can involve a pair of parents. If you like, have one on either side. Step dad could bring you in and then dad could bring you the rest of the way. Whatever the case, the bride is in charge of this all the way.
Seating issues - For Heaven's sake this one is easy but people make it so darn complicated. All you have to do is make sure they all are on the front row together. At the reception, place them at two tables, both up front and center, each with their current spouse. Seating issues should never be a problem and if they are, perhaps the adults should take a look at just who is getting married.
Loudmouths not allowed - No matter what the issues may be between parents, if they can't get along for the wedding they should not be present. Seat them apart from one another, avoid each other and whatever else is necessary, but anyone that can't control themselves should be asked to leave. Weddings happen only once (hopefully) and it should be a joyous occasion no matter what your family history is.
Really, wedding etiquette for step parents should boil down to the needs and wants of the bride and groom. That pretty much covers the entire issue if you are putting the focus where it should go.