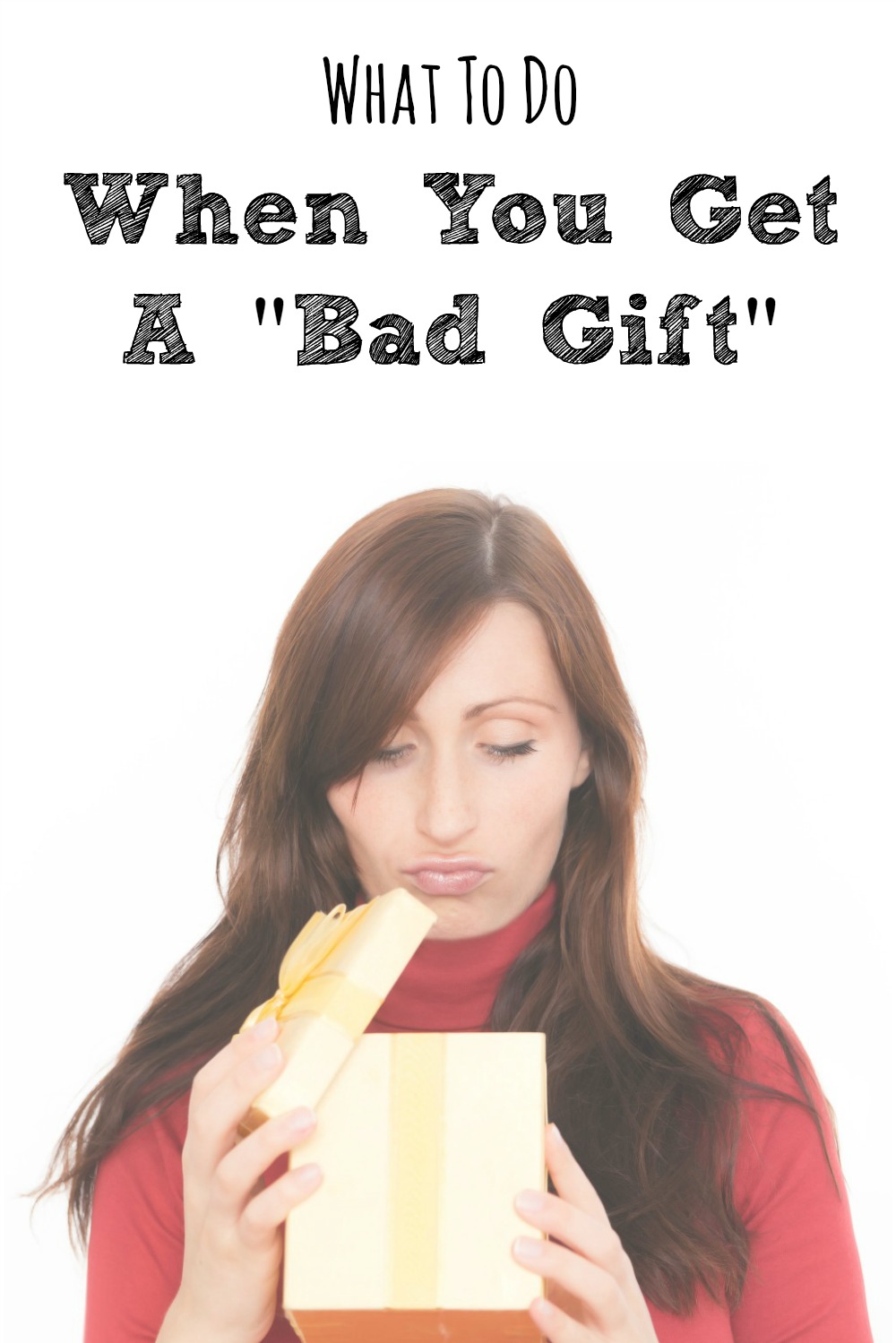 At some point in your life, you have probably received a bad gift.  It may have been an ugly sweater with a horse on it, a blanket with the worst color combination imaginable or a gift that just did not make sense.  There are some etiquette rules when it comes to getting gifts that you absolutely hate.  This will save feelings and hopefully result in a better gift next time.
If You Can Never Use It
There are some gifts that you will just never use.  It is beyond comprehension why people still buy things like rice makers when your microwave and some Uncle Ben's results in perfectly good rice.  If you can never use it, just say "thank you" and at least act like you mean it.  You can always re-gift, sell it or just toss it in the attic with the other gifts that you will never use.  There are plenty of options, but what is important is that you at least act gracious.
There are Two of the Same Gift
If you are sitting there unwrapping your presents and two of the same thing happens to pop up, you will surely be a bit surprised.  Hopefully the duplicate gift is at least something that you like.  You should thank both people and leave it at that.  There is no need to go on and on about how they each bought the same gift.  They already likely feel a bit foolish.  In the end, it is truly the thought that counts...even if it seems like no thought was put into the gift.
The Gift Makes No Sense
If you happen to get something that is the complete opposite of anything you would ever want, it is important not to tell the gifter this.  Just thank them.  This happens and it is usually an innocent mistake on the part of the person who gave you the gift.  Of course, that person could be just re-gifting a gift that they absolutely hated.  You know you have done this too...usually to the distant relative that you will likely not see again for years.
Do Not Re-gift in the Same Circle
If the bad gift came from a family member, do not re-gift it to family.  There is a good chance that the person will find out that you re-gifted.  Give it to the coworker you don't like or to a friend's new boyfriend who you find absolutely obnoxious.  Re-gifting bad gifts is a very easy way to hurt feelings very badly.
Always remember that you have given duds too
If you have never given out a bad gift in your life, you are in the minority. Most everyone has missed the target at least once. When you consider that you have done it yourself, it is easy to be gracious and thankful despite a bad gift choice. Appreciate the thought and move on. You will get great karma points in the process.
Do you have any other tips?