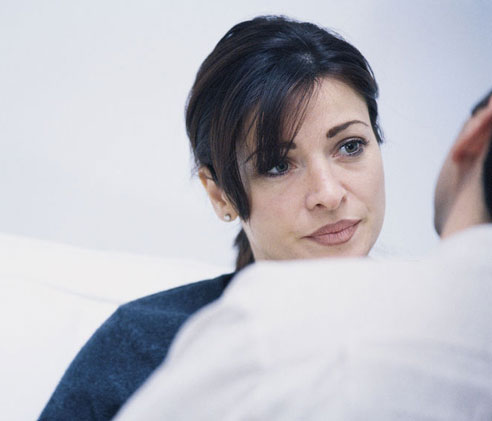 Some mornings I wake up and think "what in the world am I going to write about today?".  Then God says "you want something to write about?  I'll GIVE you something to write about!"
You can be the most ethical couponer ever to walk the face of the Earth.  You could walk in to every store with a smile on your face. 
Sooner or later, you are going to have a problem. 
It could be the cashier who gives you an attitude.  It could be the manager who is always limiting your purchases (as they do have the right to do in most companies) or following you around the store or giving you dirty looks when you are  there. It could be an unreasonable or inconvenient coupon policy.
I frequent a few coupon message boards and one of the things I see written all the time is "He made me feel like I was committing coupon fraud!" or "I was so humiliated!" or the worst (in my never-to-be-humble opinion) "I have to fly under the radar because I don't want them to give me a problem".
This may not come as a shock to my regular readers, but I refuse to fly under the radar.  I fly smack-dab-in-the-middle-of-the-radar....with a big bullseye on my back.  And when there is a problem, I do not feel humilated nor do I let anyone treat me poorly.  I strike back.
Does that mean that I create a scene in the store?  Of course not.
But what I will do is express my displeasure in two ways:  with my words and with my feet.
So what should you do when things go wrong?
The first thing to do is to keep your cool.  I know that you may have spent time gathering your coupons, creating your shopping list, printing off IPs, etc, but this is business, not personal.  You may feel like the cashier hates you, but don't let that bother you.  Unless you were hoping to make the cashier your BFF, her opinion of you has nothing to do with it.  You are simply conducting a business transaction and have every right to be treated the same as any other customer.
The second thing:  never pay for anything unless it is at the price you planned to pay for it (unless it was your mistake and/or you must have that item that day).  If you are trying to stock up on canned tomatoes and have a bunch of $1 Muir Glen coupons and the cashier will only accept 1, simply tell her to give you back the rest of your coupons and take the other cans off your order.  Yes - it is a pain for the cashier, but unless you knew walking in that they might only accept 1 of the coupons, it's not your fault.
The third:  NEVER allow yourself to be talked to as if you were anything other than a valued customer.  The fact that you are paying with coupons does not make you less worthy of respect.  If a cashier is giving you problems, speak to the manager.  If the manager is giving you problems, call or write to corporate. 
Finally - if it has come to the point where you are simply "done" with a store, do not go quietly.  Let the store manager and corporate know why you are taking your business elsewhere.  If you have received shoddy treatment, perhaps they can use this as training so that other customers don't have the same experience as you.  If it is the coupon policy that it is driving you away, let them know that (especially if there are other stores in the area who will welcome you and your coupons with open arms and no attitude).  Do not let yourself be driven from a store.  You are leaving for a good reason and they should know why.
I realize that all of this advice is easier for some people than others.  Different personalities react to different situations in different ways.  Some people may find it easier to walk to the moon than to speak up when they feel slighted.  Other people may live in a 1-store town and not have any alternative.  And some may not be able to conceive of anything worse than having people angry at them.
If you learn nothing else from me, learn this:  using coupons requires using your backbone as well.
There are 2 famous quotes that I try remember whenever I am in a difficult situation:
"Nobody can make you feel inferior without your consent" (Eleanor Roosevelt)
and
"Never grow a wishbone where your backbone ought to be."(Clementine Paddleford)
Try to think of them next time you have a problem!  They can change your whole outlook on life!
And now - I have a letter to write!