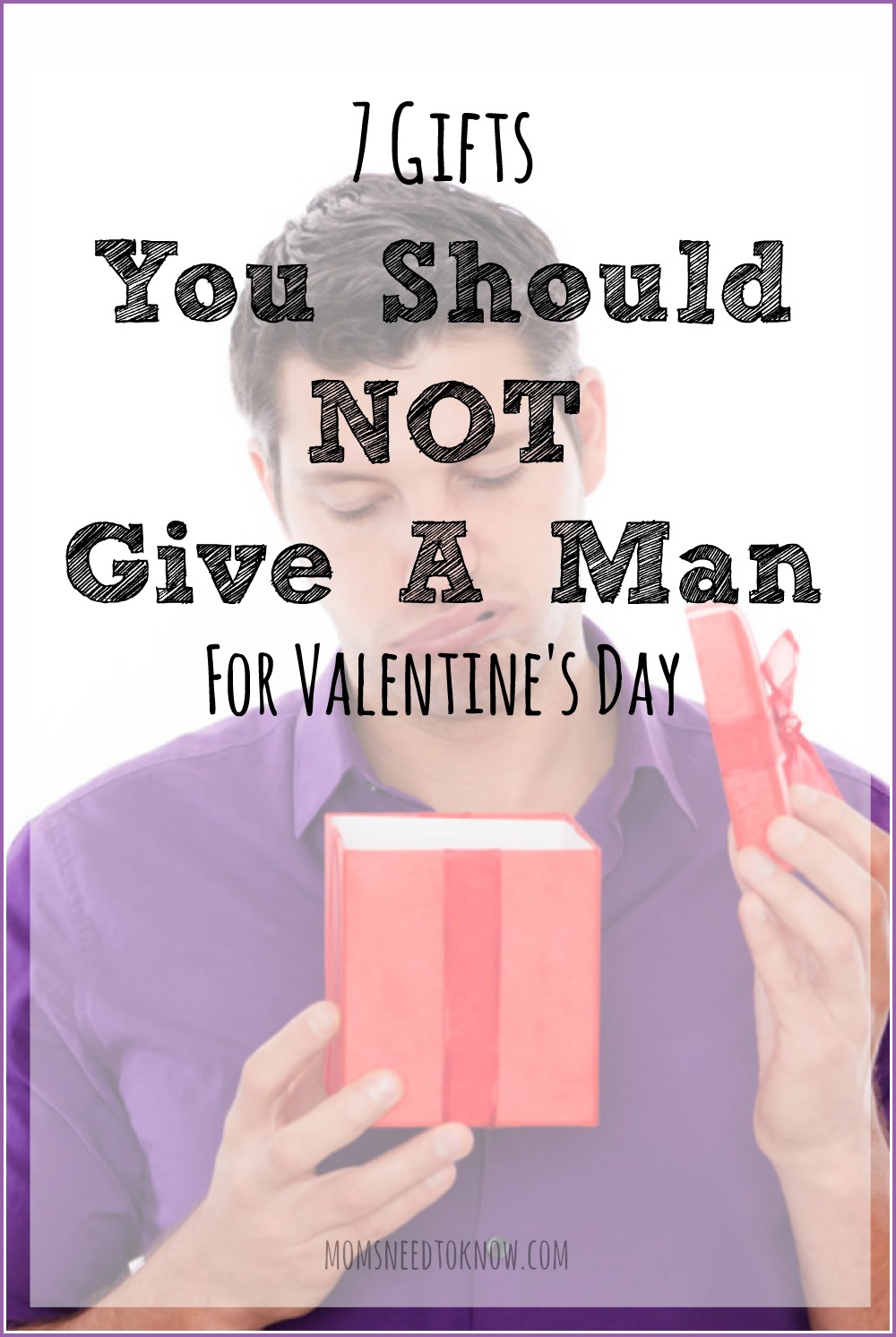 Dudes are pretty easy to please for the most part and Valentine's Day reflect that. Not many women go around stressing about the gifts they will have to get their boyfriends and whether or not they will like them. Women have that power over men...they can always bat those eyelashes, flash those pearly whites and make him food and he will generally be a happy camper. That said, there are some gifts that women really should not buy their men on Valentine's Day.
We talked about the gifts you shouldn't buy a woman for Valentine's Day, but now it is time to talk about the guys!
Here are 7 gifts you should never buy a man for Valentine's Day:
A Tie - Men get ties for pretty much every single holiday and getting one from his sweetie on Valentine's Day just screams that she gave up. Men hate wearing ties by and large and even the ones that do have to wear them all the time are not likely to celebrate them. It is the rare breed indeed that would enjoy a tie for Valentine's Day and I am going to guess that you would know if you have one that would.
Socks - See tie up above. Really? Socks?
Stuffed Animals - Yes, the guy will say AWWWWW and make googlie eyes at you for buying him that stuffed aardvark that is the size of a small ottoman. As soon as you turn your head, however, he will promptly find a use for it in the garage or back of his closet. He doesn't think it is cute and he won't tear up over that aardvark sister no matter how much you might want him to feel the sentiment.
Tickets to the Ice Capades - Come on sister. You know that is for you and not them. Leave the girly stuff for another day or simply hope that he gets them for you instead. (leave a hint or two)
Something that changes his personal style - We all know that men generally have problems with style. Some men are excellent when it comes to dress and manicuring but a good portion are simply beasts. Valentine's Day is not the time to try to get your manly man to start wearing pink for the first time. Stick to what he likes on Valentine's Day and introduce the style on a random day later.
A romantic movie night - Going to see a chick flick at the cinema is not a man's idea of a good time. Now he might do that for you which is totally different. If your gift to him, however, is a marathon viewing of "Gone With the Wind" you are probably going to be losing him near intermission. He will be asleep in no time flat. If that is your goal, by all means go for it. If you want an exciting, romantic night, however, you might want to bring the movie home.
Exercise equipment of any kind - He knows his six pack is now a twelve pack and he wants to fix it. Shaming him into it on a romantic day like Valentines is simply mean. You need to use some better methodology if you want your man to get in shape. The most romantic day of the year is not the time to do that.
What other gifts are to be avoided for guys on Valentine's Day?