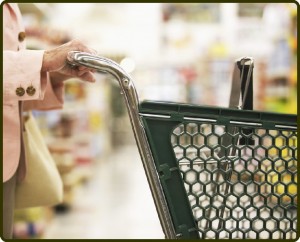 It's been a while since I stepped up on my soapbox...maybe I was just waiting for the right article to come along!  This is a long one, so grab the beverage of your choice and get comfy!
There was a Yahoo Finance Article "8 Reasons Why You Shouldn't Use Coupons" by Amy Fontinelle that popped up this morning and I received several emails from you (probably the ones who miss me getting all ranty) and I have to say...I was grinding my teeth in frustration by about the 2nd paragraph.  I just LOVE when people who have no idea what they are talking about write anti-couponing articles!
So let's look at the "8 Reasons Why You Shouldn't Use Coupons" one at a time, shall we?
1.  You have to buy a newspaper:  This doesn't apply to any free coupons you happen to get along with products or in the mail, but once you pay for a newspaper, you've lost money. You then have to make up for that loss by using Read the rest here
A Sunday paper is about $2 in most areas.  On any given week, you can find more than enough coupons to "break even" and if your stores double coupons, you can break even without even thinking about it.  Even if your stores don't double coupons, most weeks there is a single coupon that pays for the paper all by itself...be it a BOGO Pantene coupon ($4 value), $2.50 off dishwashing detergent, etc.  I estimate that I save at least $75 per week with my coupons....not bad when you consider I spend less than $10 to save that $75 (and frankly?  $75 is my "low-ball estimate"...if I only save that much, I consider it a bad week!).
2.  Clipping coupons takes time:  Yes, you can do it while you watch TV and turn "unproductive" time into "productive" time. But there are a lot of things you can do while you watch TV - mop the floor, prepare a week's worth of meals or actually let yourself relax and not do anything for once. Your time might be better spent on another activity."8 Reasons Why You Shouldn't Use Coupons" by Amy Fontinelle
First - when it comes to making a choice between mopping and clipping, clipping will win every time.  Prepare a weeks worth of meals?  In the 1-2 hours that it takes me each week to clip coupons?  Unless that preparation includes figuring which restaurant we are ordering from for 4 of those nights, Ms. Fontinelle is either grossly exaggerating, or doesn't have to prepare meals for 5 people each night.
Aside from that, the time that goes in to clipping coupons is factored in to my savings.  If I use my low-ball estimate of $75 in savings and subtract out the cost of the papers, I am still at a savings of $65 per week.  It takes me 1-2 hours to save that $65...that's $32.50 to $65 per hour.  That's not chump change for the amount of time I put in to clipping!
Lastly - you know what happens when I just let myself relax and not do anything or just watch TV?  Most of the time, Turkey Hill Peanut Butter Explosion and whipped cream are involved.  Clipping coupons can actually be considered a diet aid!
3. Getting a newspaper invites lots of additional advertising into your home. - Advertising is powerful stuff - this is part of the reason why companies offer coupons in the first place. You might actually end up buying more stuff by having all those ads around, negating any savings you get from coupons. The same is true if a coupon compels you to venture into a store you wouldn't otherwise visit. "8 Reasons Why You Shouldn't Use Coupons" by Amy Fontinelle
Ah - the old "people are too stupid to refrain from impulse buys and responding to ads" argument.  Advertising is a horrible thing aimed at the weak-minded.  It's a good thing that Ms. Fontinelle writes for Yahoo, a company that does NOT have ads on their pages.  Oh wait.....
Sarcasm and nit-pickiness aside...
I rely on ads to keep me informed.  Yes - I have been known to buy things because I saw them in an ad...but it was because it was something that I wanted, needed or had been interested in buying in the first place.  I have never said "Oh - I have a perfectly good camera at home that fits all my needs, but this one in the Staples ad is $10 off!  Let's get it!".  Advertising is everwhere, from your TV to (unfortunately) many schools, to the billboards to the side of the car next to you in traffic.  Advertising pays Ms. Fontinelle's salary to write idiotic essays like this.
Put simply, just because something is advertised, doesn't mean that we have to buy it and just because we can get something free with coupon doesn't mean that we have to go to the store to get it.  It's called self-control and many people have it.  There are products for which I see coupons each month that I'm NOT going to buy, no matter how good the coupon may be.
4. Many of the coupons will be for things you neither need nor want. - Unfortunately, coupon circulars aren't customized to your shopping habits. If you are a die-hard bargain hunter, if may be hard for you to turn down Read the rest here
Yeah - I wasn't planning on buying 12 cans of shaving cream the other day.  But when I saw that I could get it free with the 12 coupons I had, I did buy it (if you could call it buying, since I got it free).  Do I NEED 12 cans of shaving cream this week?  Of course not.  But that shaving cream will hold me over until the next time I can get it free or close to free.
And what if I didn't even use shaving cream?  Would it still have been a waste?  Absolutely not.  Between church and school, there are always "food & household items" drives for the food pantries and shelters.  Needy people like to shave too and using coupons allows me to increase the quantity of my donations to these places.
5.  Coupons can tempt you to spend your grocery dollars on things you shouldn't. Coupons don't always market the healthiest foods. This might mean that they'll lead you to buy things that aren't very good for you. Anyone can see that clipping coupons that tempt you to purchase sugary cereals and fatty or salty snacks isn't the greatest thing Read the rest here
I will NEVER argue that there aren't a whole bunch of coupons for what can be considered "junk food" in the papers. BUT, there are also plenty of coupons (and more and more each month) for organic foods (Muir Glen, Horizon Organics, Organic Valley, Stonyfield, Cascadian Farms, etc). And as companies are getting with the times, some of those "junk food makers" are coming out better versions of their products (like Yoplait with their Simply Go-Gurt) and promoting them with coupons.
And even if you STILL don't like any of the food coupons, you can free up a TON of money in your grocery budget to buy fruits, veggies and low-fat meats by using coupons to get your toiletries and cleaning products for free or close to free.
6. The same coupons tend to be offered over and over again. After a few months of coupon clipping, you'll realize that you're repeatedly clipping the same coupons. This might work for you if you use the same products repeatedly, but it's not so great if you prefer variety and experimentation. You often won't use all the coupons you clip by their expiration date, so you'll have to toss that yogurt coupon that expired on June 30 only to clip another identical Read the rest here.
Oh - this is a cute one....it's a new twist on the "there are never coupons for things I need"....it's "there are too many coupons for things I need".
Let's look at the yogurt example given....once again, I have to assume that Ms. Fontinelle is single and/or doesn't have a bunch of children running around the house, because we go through yogurt like crazy!  My daughter would go eat an entire package of Simply Go-Gurt in 2 days if I let her.
Beyond that, you don't HAVE to clip every coupon, even if it is for things that you need.  If you are well stocked on toothpaste for the next 12 weeks and there is a toothpaste coupon that expires in 3 weeks, you just don't clip it.  Another one will come along in time for you to score more free toothpaste.
7. You might become a slave to coupons. - It can be very difficult to buy something without a coupon once you get used to using coupons. Knowing that you can get ice cream for $2.50 might make it difficult for you to spend $4 on it even though many times, it would be worth it to spend the extra Read the rest here..
A slave? Melodramatic much?
I'm going to let you in on a little secret....I sometimes buy things for which I don't have a coupon when I need to want them. I even stopped at the grocery store on the way to my father's beach house and bought a cart full of groceries and didn't use a single coupon except a tearpad one for a bag of salad that I found while shopping that store.  I did joke on Facebook that I died a little inside, but the truth is - I was on vacation, shopping at an unfamiliar store and didn't really care....I just wanted to get to the beach and the Bud Light Lime!  I have saved enough money over the years through using coupons that I COULD have trips like this.
First - nobody should be a slave to anything (except maybe nice shoes).  But beyond that, that is why we stockpile things.  If I can stock up on that ice cream when it is on sale AND I have a coupon, that should hold me until the next time I can get it that cheap.
But even if it is something that I REALLY need or REALLY want?  Put it this way - I have never let my lack of a coupon stop me from buying toilet paper or feminine hygeine products.
(although I DO have to admit that I have used the "we don't have a coupon so we aren't buying it" argument with my children...but mainly because they wanted to buy something that I didn't think they needed...and I often DO have a coupon for it).
8. Shopping takes longer. - If you have to hunt up and down the aisles in search of the item you have a coupon for, you'll spend more time at the store. This could also lead you to spend more money, potentially negating the savings you're working so hard to accrue. "8 Reasons Why You Shouldn't Use Coupons" by Amy Fontinelle
Oh goody - here comes the part where I get to insert a plug for my site and sites like mine.  That is what Moms Need To Know (and sites like this) DO for a living.  We make it easier for you to search out the best deals.  Sure, if you are shopping at a brand-new store, you may have a hard time finding what you need, but most people know their grocery stores fairly well....and even though stores may like to move things around, you know where the cereal is, the beans, etc.
If you go to the store with a shopping plan and stick to it, there shouldn't be a problem.  Once you get used to couponing, you can be in & out of the store fairly quickly.  I find taking my children to the grocery store costs me more in impulse buys than using coupons ever has.
The Bottom Line - Yes, you can save a lot of money with coupons, especially when you combine them with sales. However, there are some drawbacks to coupons that must be taken into account. Perhaps the most dedicated coupon clippers can overcome these hurdles and still achieve overall savings. If you're not one of them, there's no need to start clipping.
Bunk.
You don't have to be a "dedicated coupon clipper" to save boatloads of money.  My "serious couponing" started with just one need and 1 store:  to get free toiletries at CVS.  If that is all you want to do, that's great!  If you want to get your grocery budget down to $50/week, you can do that too!  If you just want to save money on cleaning products, coupons let you do that.
The point is, YOU decide what you want to do.  You don't need to get to the level of "dedicated coupon clipper" in order to save money.  Just ONE newspaper per week can save you money.
Please don't let misguided and uninformed articles like this one deter you from using coupons!
Wow!  That felt good!  Remind me to rant more often!