If you don't have the oven space for baked potatoes AND dinner, or just don't want to heat up your house, here is How To Bake Potatoes in the Crockpot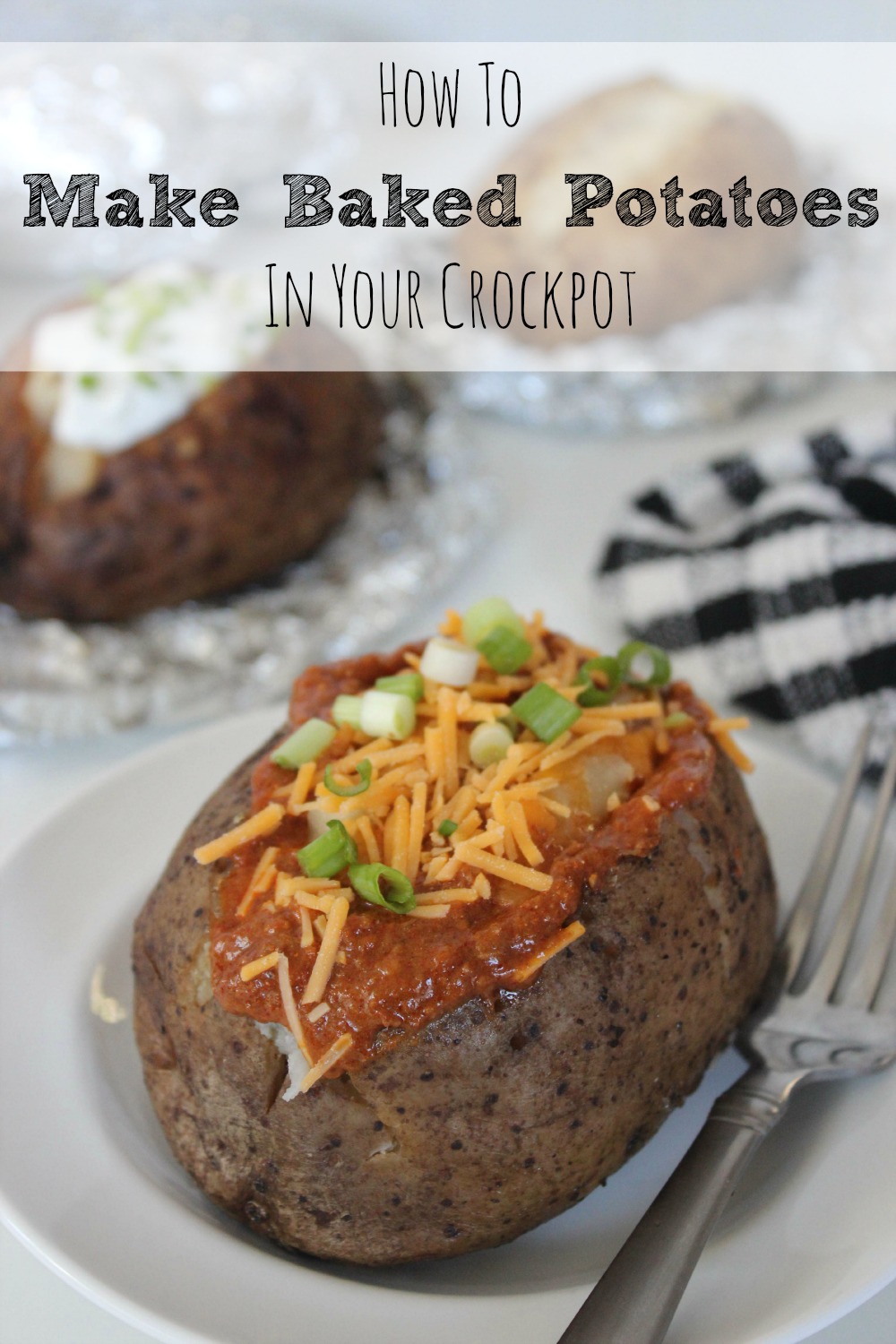 I remember the first time that somebody told me that they baked potatoes in their crockpot. Frankly, it seemed like the dumbest idea in the world to me. Why would you take 8 hours to cook potatoes in the crockpot when you could just stick them in the oven for an hour?
But once it was explained to me, I understood the reasoning:
Making potatoes in the crockpot doesn't heat up the house like the oven does.
Depending on electricity and natural gas pries in your area, it can actually be more energy-efficient to run your slow cooker for 4 to 8 hours than your oven for 1 to 1 1/2 hours.
If you are making other dishes that require the use of your oven (and you aren't lucky enough to have 2 ovens in your kitchen - I think that is the thing that makes me the most jealous of my sister - her 2 ovens!), baking the potatoes in the crockpot will free up oven space.
The steps for making potatoes in the crockpot are much the same as making them in your oven....except some people don't even know how to properly make them in the oven and end up with dried out potatoes (especially the skin, which is where most of the nutrients are).
Use these same instructions for the perfect baked potato whether you are making them in your crockpot or your oven (except for the cooking times)
First you will need: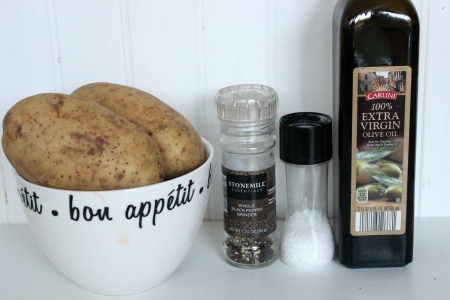 6 large baking potatoes (Russett potatoes are my favorite)
3 Tbsp olive oil
Kosher or Sea Salt
Fresh ground pepper
To make them:
Scrub the potatoes well and pat them dry.
Pierce each potato 6 to 8 times with a fork. This will allow steam to escape.

Rub each potato with about 1/2 Tbsp of olive oil.  Season each potato with salt & pepper.
Wrap each potato in aluminium foil and place in your slow cooker.

Cover and cook on high for 4 hours or on low for 8 hours
If baking in the oven, bake at 350F for about 75 - 90 minutes.
If you are looking to make your baked potato in to a meal, you might want to top it with my copycat Wendy's Chili recipe and some sour cream!
Have you ever made potatoes in the crockpot?  Did they turn out well for you?