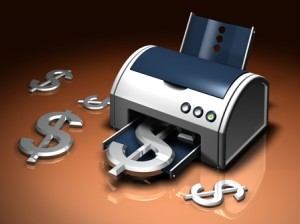 If you have been following this site for more than a few months, you may have noticed a MAJOR "policy change" of mine in the last week or so.
For two years, I refused to post zip codes for printable coupons.  This was because I believed that the coupon companies did not want us to be sharing the zip codes for coupons....that we should either search within our zip codes or without one at all.
And in those two years, I was in the minority among coupon/deal blogs.  It seemed that everyone else was posting zip codes except me....and most of the time when I posted about a coupon, I got either emails or comments asking me what zip code they should use.
And so I decided to talk to the people at the coupon companies....and you know what?  They are just FINE with us posting zip codes.
I started posting zip codes for coupons in the last week and the funniest thing happened.  After 2 years of me getting yelled at for NOT posting zip codes, now I am getting yelled at FOR posting zip codes.
Oh well - can't please everyone, I guess!
For those of you who have noticed this change and welcome it, I hope that you are now able to find some of the more elusive coupons.  For those of you who do not like this change, I am sorry that you are upset, but this has been an issue that has been one of my major "sticking points" since I started this site and I hope that you understand that this is a HUGE policy change for me.  I did not make the decision to start posting zip codes on a "whim".  This was a much thought about and well-researched decision (to the point of me actually obsessing about it).
We now return you to your regularly scheduled program......